Ambassador Seminar in Greece
Ambassador Seminar in Greece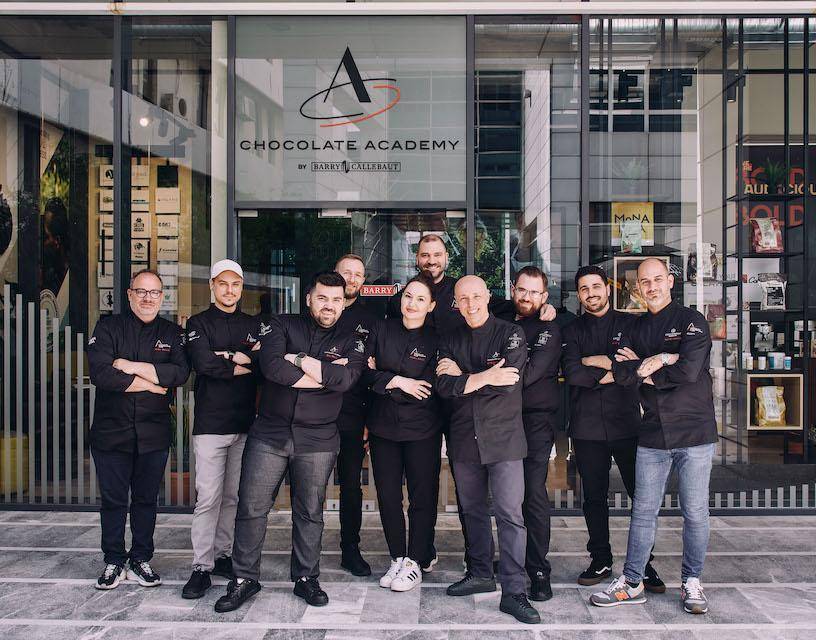 One of the key defining attributes of Chocolate Academy™ Chefs and Chocolate Ambassadors is a desire to continue learning, perfecting skills, and creating an environment of support for peers, clients, and students.
In the third week of June, 7 Chocolate Ambassadors and 3 Chocolate Academy™ Chefs came together at the Chocolate Academy™ Center in Athens to learn more about our partner brands and how to use social media to inspire and teach chefs and artisans. They also discussed sustainability and this year's top chocolate trends and were treated to a presentation from Martellato Chocolate Moulds. A team of regional marketing experts was there to work with the chefs and guide them through various topics.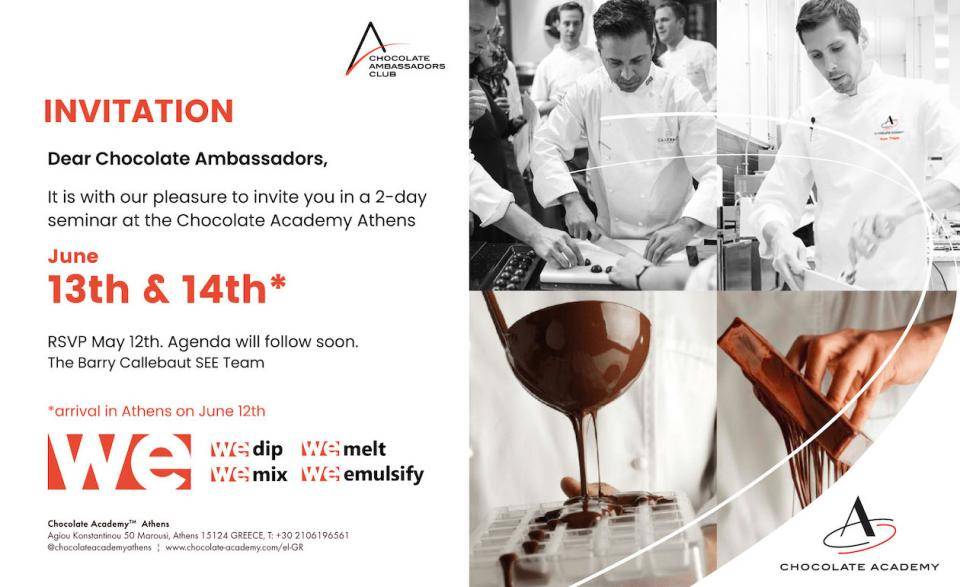 With so much talent and dedication in one place, it was the right time for Chefs to get some distance from daily activities and brainstorm on the opportunities to work together and increase our impact on the field.
The Seminar took place in the Lab of the Chocolate Academy™Athens. The outcome was very fruitful and will deeply influence the chef's technical activities & marketing plan in the future. The Chefs also took a "field trip" into Athens, visiting four shops featuring our partner brands. Dinners were held at Artisanal, a restaurant in Kifisia, and Akra Bakery in Athens, a shop run by Chocolate Ambassador Spyros Pediaditakis.
Each Cacao Barry Ambassador received a chef's jacket, backpack, apron, and a copy of Cacao Barry's new Cacao Powder Alphabet.  
Each Callebaut Ambassador received a chef's jacket, backpack, apron, and a copy of Callebaut's new The Chocolatier's Kitchen.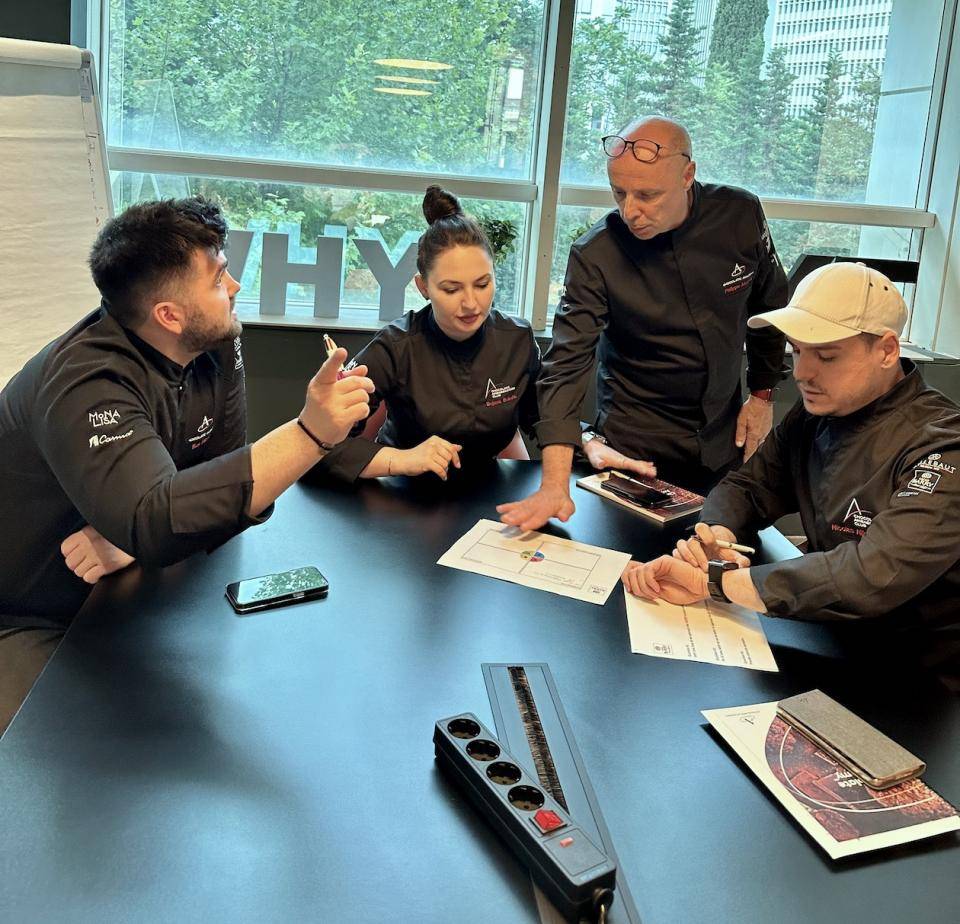 Chefs in attendance included:
Bojana Bukvic from Serbia
Drazen Zeljkovic from Croatia
Thomas Huit from Romania 
Krsto Radovic from Serbia
Nicolas Nikolakopoulos  from Greece
Michalis Karouzos from Greece
Michail Chatzikalimeris from Greece
Chocolate Academy™ Chefs included Philippe Marand, Head Chef at Chocolate Academy™ Athens, Chocolate Academy™ Chef Ilias Nikola (Athens), and Head of Chocolate Academy™ Belgrade, Remy Delette. Several chefs and experts who could not attend in person also joined digitally! Thanks to Ramon Morato and Minette Smith for contributing to the event via screen, and to experts from Callebaut, Cacao Barry, Mona Lisa, and Chocovic for guiding the chefs in exploring the many possibilities available to them and their clients among our partner brands.
While the focus is on our chefs, our marketing experts and Chocolate Academy™ Center staff are crucial to the success of these events, making them a truly valuable experience for all involved.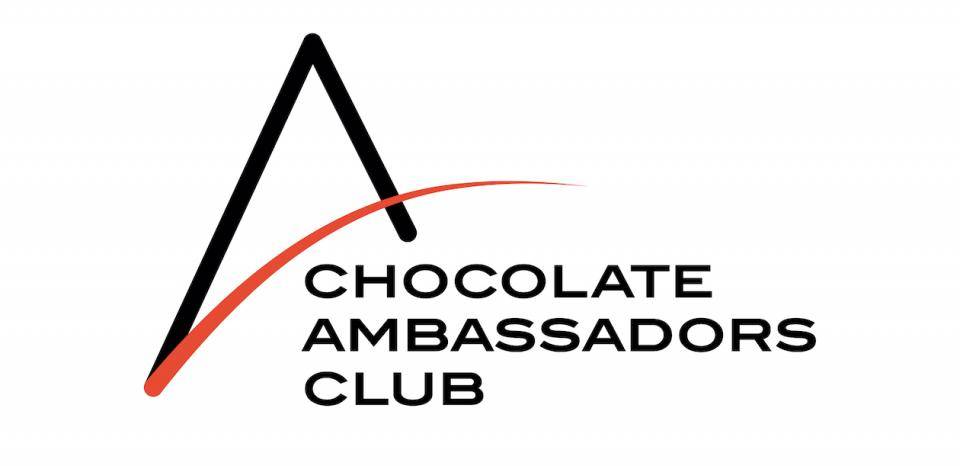 About the Chocolate Ambassadors Club
The Chocolate Ambassadors Club is made up of 200 members representing over 30 countries, and it continues to grow. 
Ambassadors are world-renowned chefs selected for their expertise, passion, and commitment to their craft. Chefs like Melissa Coppel and Kirsten Tibballs, to name just two, are not only well-known, high-profile chefs; their commitment to helping their peers and educating future chefs sets the tone for all Ambassadors. A Chocolate Ambassador's mission is to inspire chefs through creativity, technical prowess, and commitment to sustainable craftsmanship. They join Chocolate Academy™ Chefs in guiding others via workshops, classes, videos, and recipes. 
The members of the Chocolate Ambassadors Club thrive to bring joy through artisanal chocolate delights all over the world, today and tomorrow.
More Chocolate Ambassador News