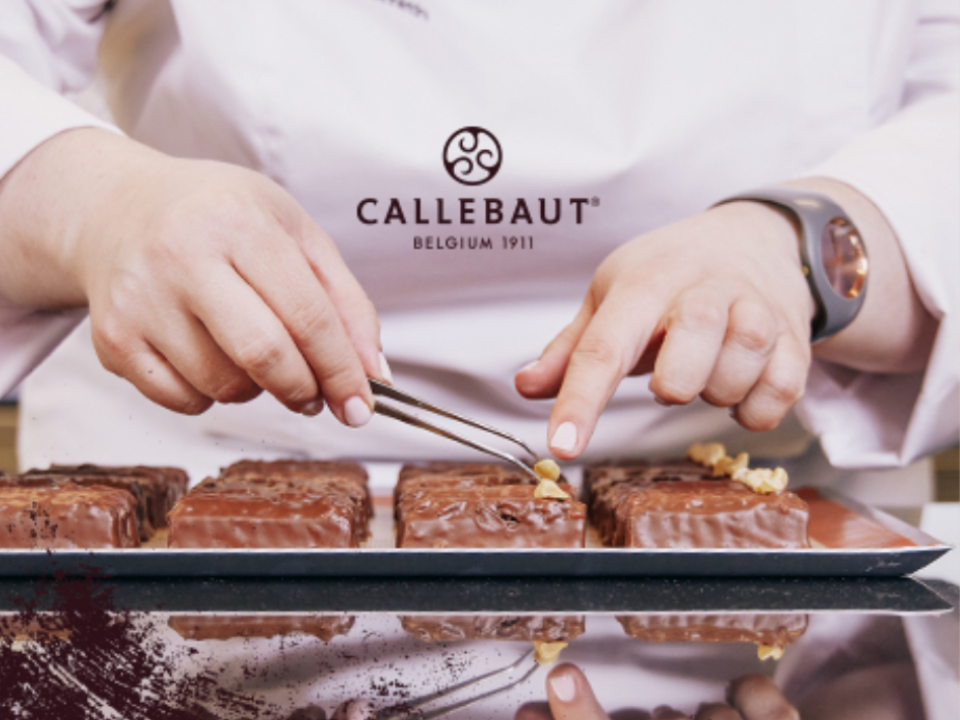 From the heart of Belgium to the heart of the professional
Fueled by 100 years of working with artisans around the world, Callebaut® is always looking for ways to improve and make even better chocolate. On the basis of its Belgian chocolate heritage and through its extended know-how and expertise, Callebaut® supports chocolatiers, pastry chefs, chefs de cuisine, bakers and ice cream makers all over the world with superior quality chocolate products, for every possible application.
Our driving forces are quality, innovation, taste and workability. Callebaut® delivers high quality to its customers and guarantees easy workability of its products. It is a partner of chocolate professionals, tailoring products to customers' needs through the exchange of knowledge and expertise, market research with end users, and personalized service.
Callebaut's® wide range of chocolates, fillings, and decorating products are traditional favorites with artisans and chocolatiers. Through its global network, Callebaut® is close to its customers in four continents and over twenty countries.
For chefs and artisans, it matters more than ever to know the stories behind the ingredients they work with, their origin, and how they've been grown, in order to understand true quality. Callebaut® shares that concern greatly. Since 2012, Callebaut® has pioneered bringing sustainable cocoa farming to a higher level together with Cocoa Horizons. From that moment on, all our Finest Belgian Chocolates are made from sustainable cocoa. 
Today, we take it a giant leap further. Callebaut® continues to innovate, developing products that offer taste, quality and convenience, now and tomorrow.