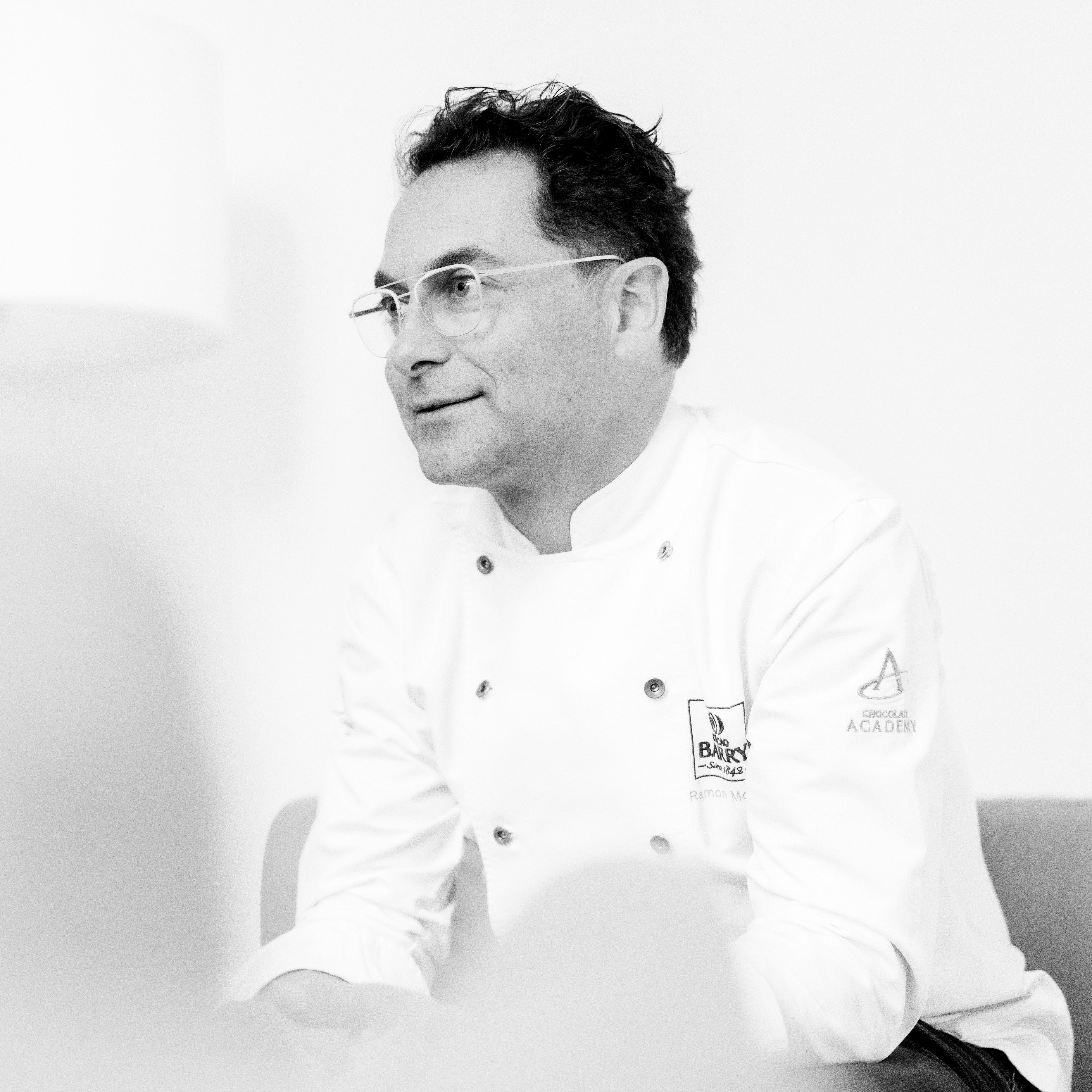 Global Creative Innovation Leader for the Cacao Barry® brand
With no family link to confectionery, after ending his schooling, Ramon began his training in various establishments.
He combined his training with the taking of each and every course offered by .. During a period in which he worked for several of the best Spanish confectioners he also went to a lot of important schools and technical centres such as ZDS in Solingen, Germany, and the Richard Conseil school in Lyon, France. 
His enterprising spirit led him to enter numerous competitions, among them the "Mejor Maestro Artesano Pastelero": M.M.A.P.E. 97, the highest distinction for Spanish confectioners.
As the result of these years of work, his experience and his constant eagerness for innovation, he published "RAMON MORATO chocolate" which won the Prize for the Best World Book 2007 on Chocolate, granted by the distinguished Gourmand World Cookbook Awards.
The possibility of connecting with many professionals in different fields gave him ample knowledge of the sector and helped him to realise his passion for teaching, researching and creating products related with the world of sweet things.
In recent years this led him to conduct courses, seminars and conferences all over the world, as well as special endeavours such as the Harvard University collaboration project through the Alicia Foundation.
Currently, he is the responsible for the Chocolate Lab in Barcelona and creative director for the French brand 'Cacao Barry'.