Chocolate Academy™ Koeln Hosts Ambassadors Event
Chocolate Academy™ Koeln Hosts Ambassadors Event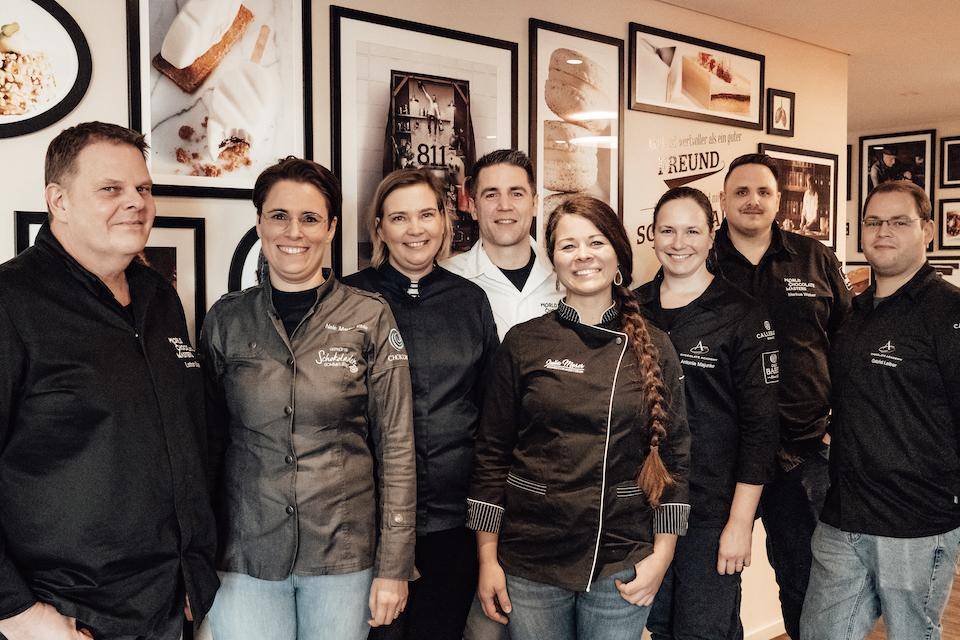 The National Chocolate Ambassador's Meeting in Cologne was two days of chocolate-centered inspiration, creation, education, sharing & fun. Ambassadors were able to get up to date on the latest product launches and news from our partner brands, including Chocolate Academy™ and Callebaut (thanks to Chef Minette Smith for joining digitally from the Ambassador's event in Belgium!). Academy Chefs Antonia Arera and Gabriel Leiber set up a workshop to help chefs discover the range of bake-stable products offered by our partner brands.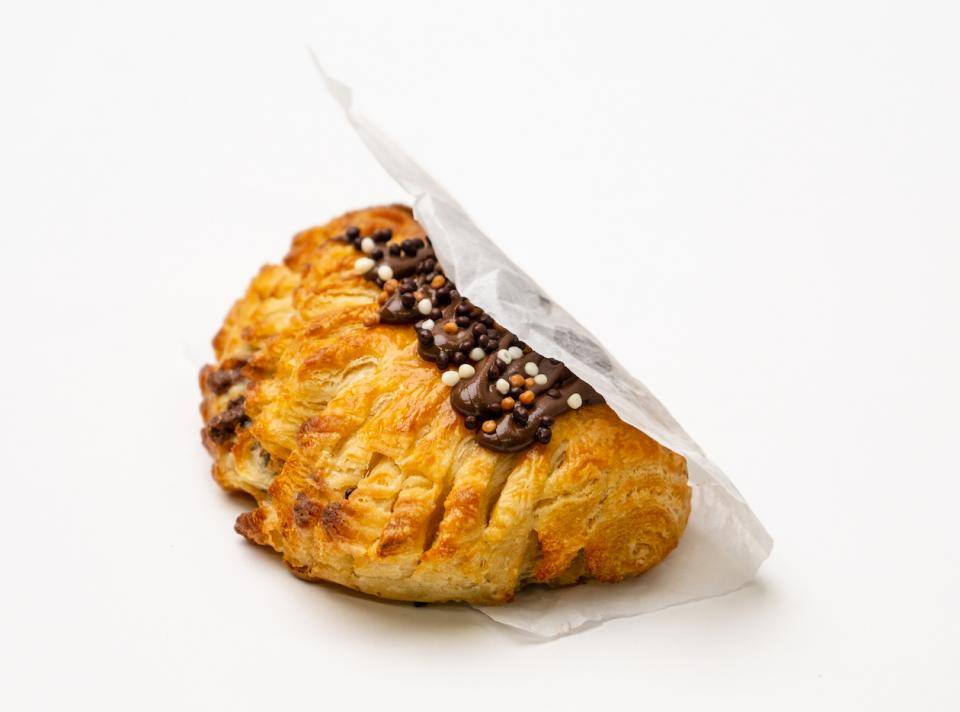 Chefs took advantage of the simultaneous gathering of Ambassadors in Belgium and engaged in a little friendly competition via an online quiz. Ambassadors had to prove their knowledge about Barry Callebaut, our partner brands, and the Ambassadors Club. Both teams performed well, resulting in a tie!
Perhaps the most exciting part of the gathering was a competition where chefs were challenged to develop a pastry creation that was as cost-effective as possible while still having tremendous appeal to customers. With energy and ingredient costs at all-time highs, this exercise is one artisans and business owners face daily. This year's winner was Chef Julia Moser with her version of Banana Bread.
The Koeln Chocolate Academy™ team did a fantastic job organizing and coordinating this fun and educational event.
Chocolate Ambassador Event Highlights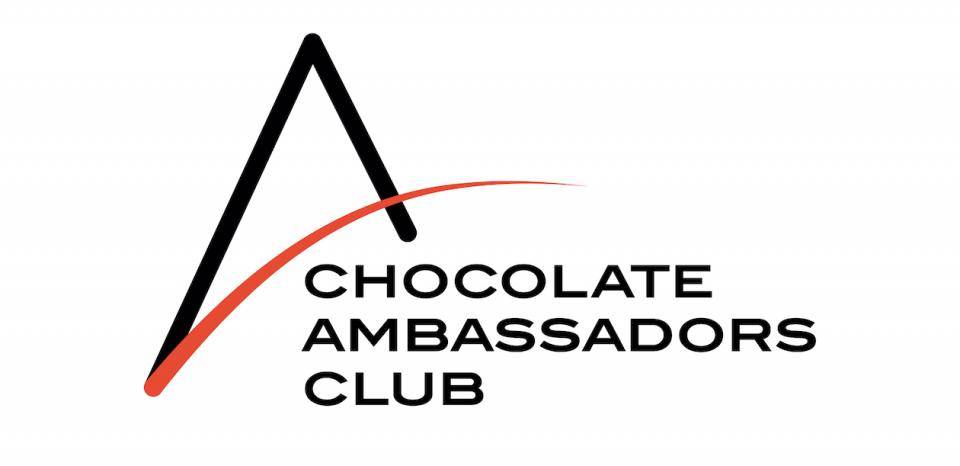 The Chocolate Ambassadors Club is made up of 200 members representing over 30 countries, and it continues to grow. 
Ambassadors are world-renown chefs selected for their expertise, passion, and commitment to their craft. Chefs like Melissa Coppel and Kirsten Tibballs, to name just two, are not only well-known, high-profile chefs; their commitment to helping their peers and educating future chefs sets the tone for all Ambassadors. A Chocolate Ambassador's mission is to inspire chefs through creativity, technical prowess, and commitment to sustainable craftsmanship. They join Chocolate Academy™ Chefs in guiding others via workshops, classes, videos, and recipes. 
The members of the Chocolate Ambassadors Club thrive to bring joy through artisanal chocolate delights all over the world, today and tomorrow.
By pushing the boundaries of the chocolate scene, sharing knowledge and inspiration across the whole value chain of chocolate making, they craft the future of chocolate creation.