Chocolate Academy™ Turkey Celebrates Viva Magenta
Chocolate Academy™ Turkey Celebrates Viva Magenta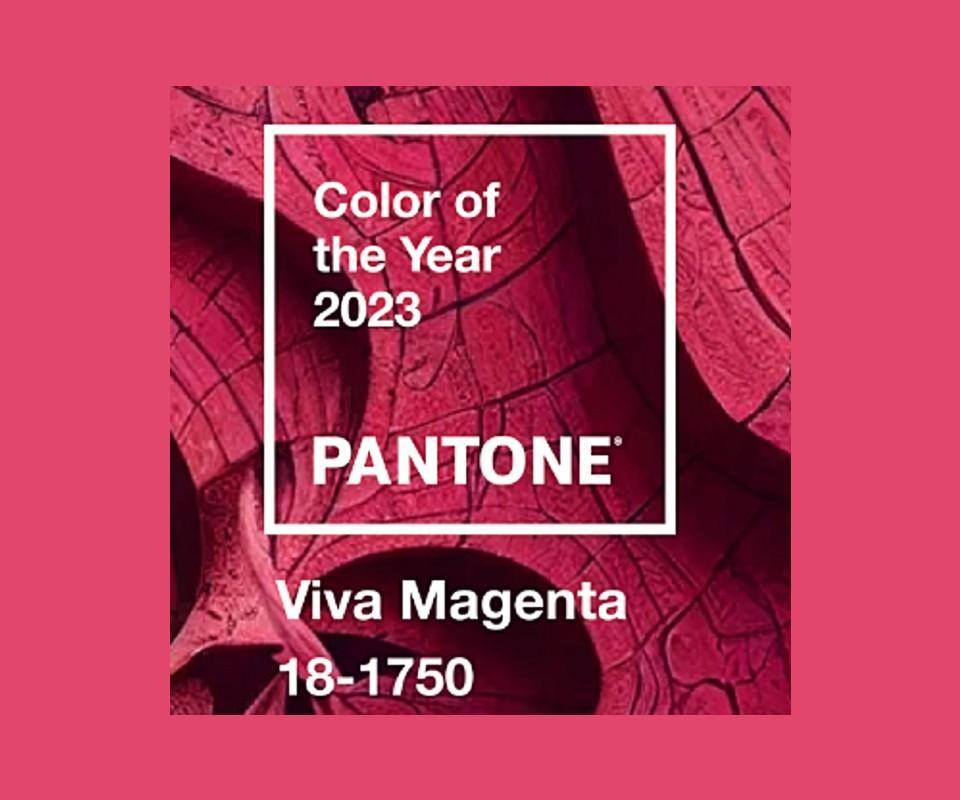 According to Pantone™, their Color of the Year, Viva Magenta 18-1750, "is a new animated red that revels in pure joy, encouraging experimentation and self-expression without restraint, an electrifying, and a boundaryless shade that is manifesting as a stand-out statement." To Chef Nihan Soyturk at our Chocolate Academy™ Center in Turkey, this sounded like the perfect match for Mona Lisa® Power Flowers™: "You have endless color alternatives with Power Flowers™, and it is very easy to achieve and apply."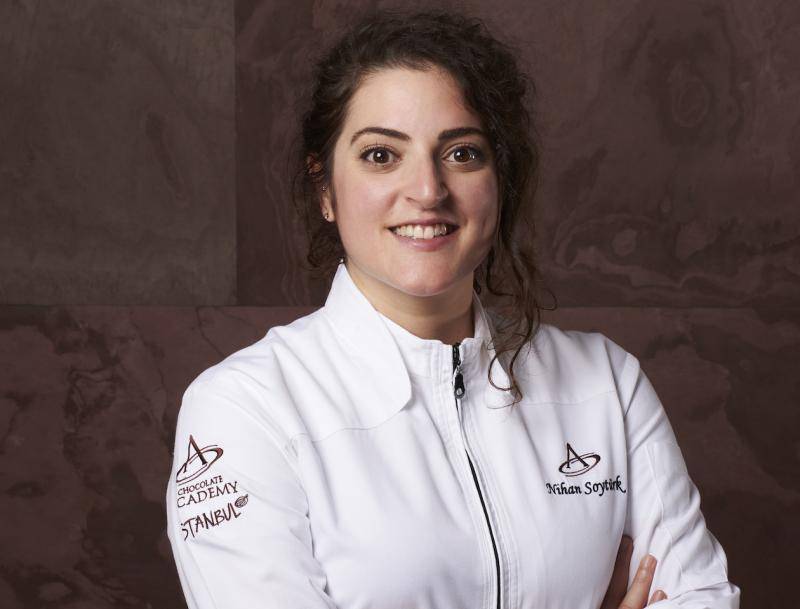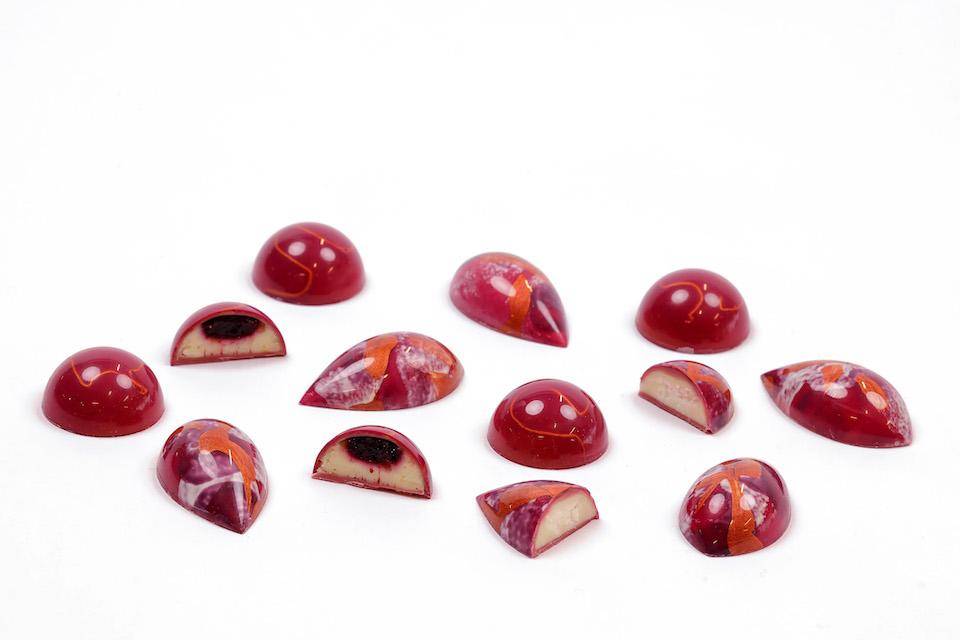 Spring Sunset Bonbons
For the sunset-inspired design, I wanted to create the illusion of sky inside and out, so I used coconut in two different forms: coconut ganache and coconut marzipan.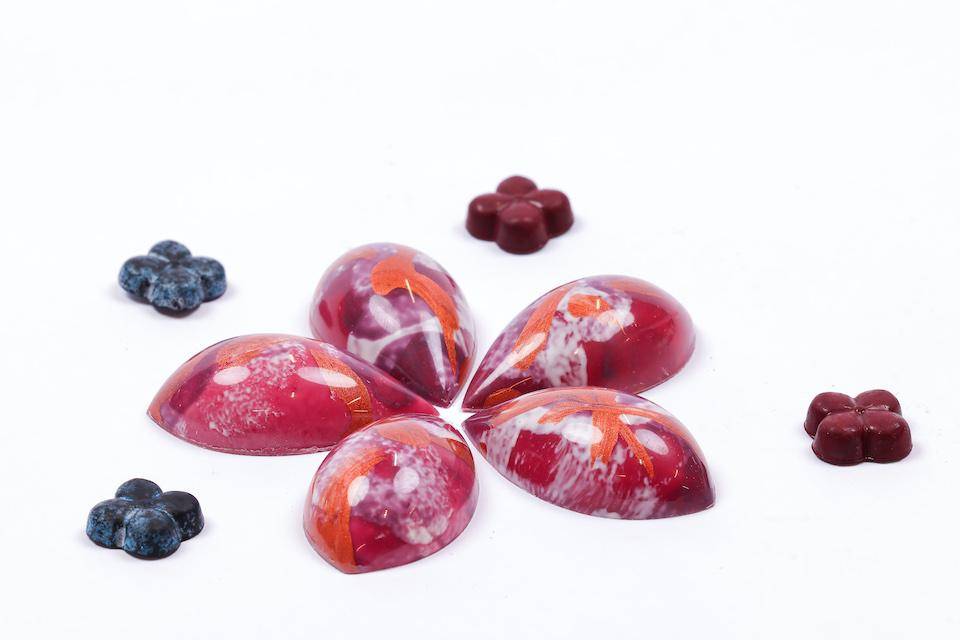 Lemon-Cassis Flower
For the flower-inspired design, I did lemon and cassis flavors.

The team at Chocolate Academy™ Turkey has collected the recipes and some tips for using Monda Lisa Power Flowers™ in a booklet now available for download. Please note: the booklet is available in Turkish only.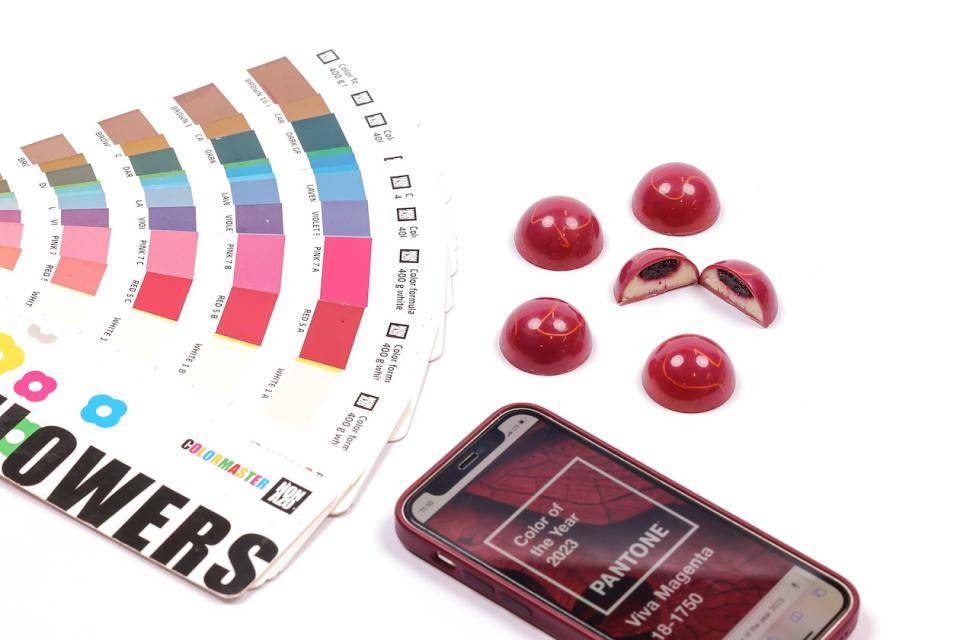 Ready to rock a little Viva Magenta in your product line-up?
Here's the formula:
260 g Callebaut W2 White Chocolate
140 g Callebaut Cacao Butter 
3 each Power Flowers™ Red
0.25 each Power Flowers™ Blue 

You can get help creating your own custom colors using the Power Flowers app.
Bright Colors are Trending! Explore What's Hot
Think Pink! Check Out These Recipes