Inflation-Combatting Strategies for Chef and Artisans
Inflation-Combatting Strategies for Chef and Artisans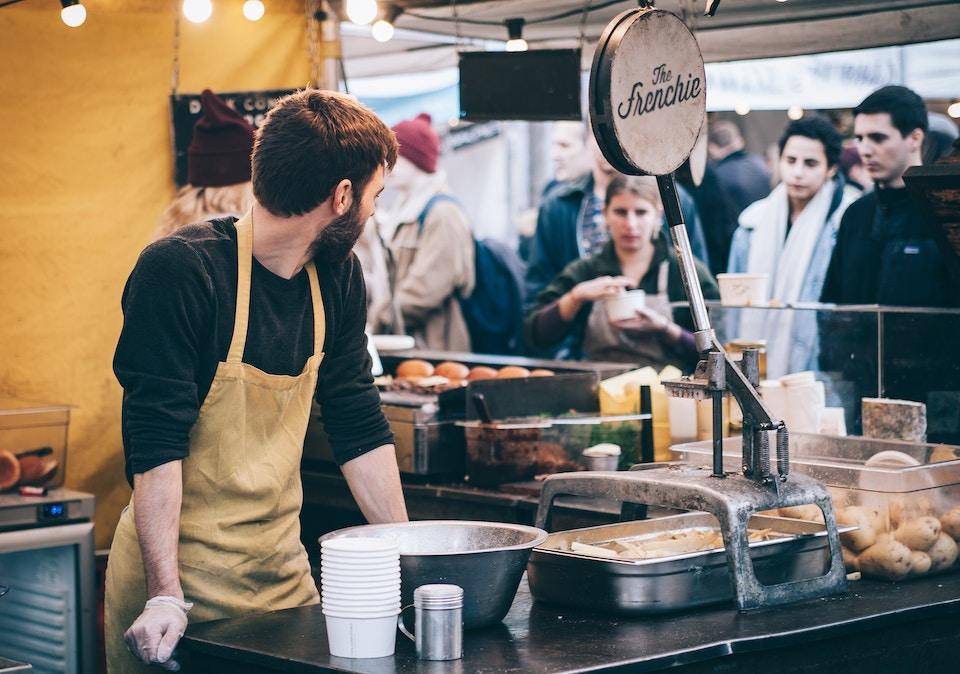 Consumer confidence has taken a hit in the last year or so, and the effects continue to be seen at the cash register. While it might seem like the news is all bad, this isn't necessarily so for chefs and chocolate artisans. Customers continue to seek out new experiences and small, premium indulgences as they strive to balance the belt-tightening measures in other aspects of their lives. By making small adjustments and exploring the possibilities of new flavors and textures, you can provide your customers with the pick-me-up they're looking for and keep them coming back.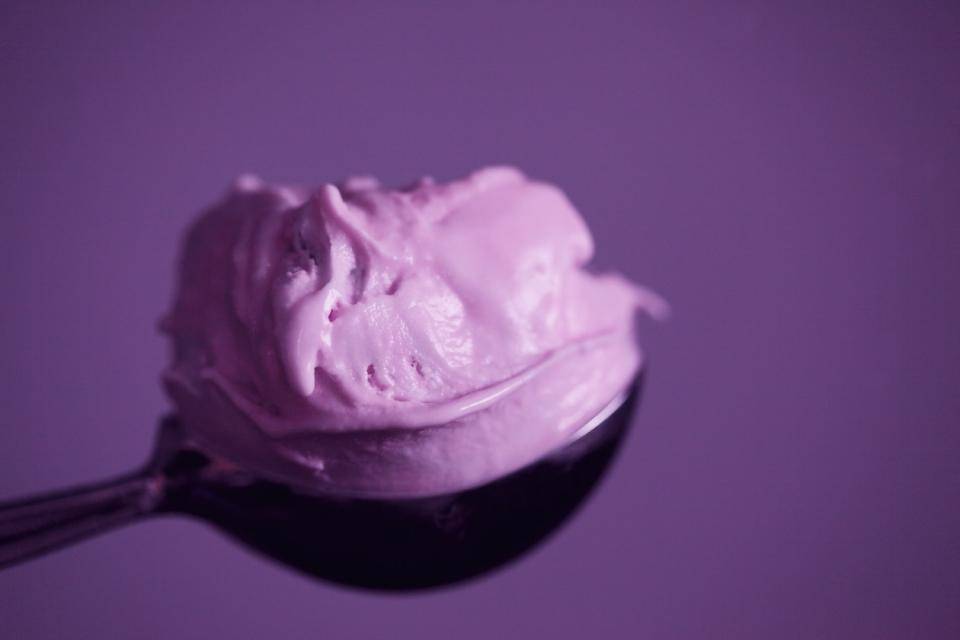 Explore New Flavors
Travel is a luxury that many are choosing to postpone or forgo altogether, so offer your customers a mini-vacation they can enjoy while staying close to home. Flavors and recipes from other cultures are very popular currently; they allow people to experience something new to them that authentically reflects the flavors and traditions of another country. Look to flavors like yuzu and sesame to give international flair to classic items, or explore popular flavor combinations like those found in mangonada or masala chai. Popular ingredients like ube do double-duty, contributing incredible color and a new flavor to customer favorites.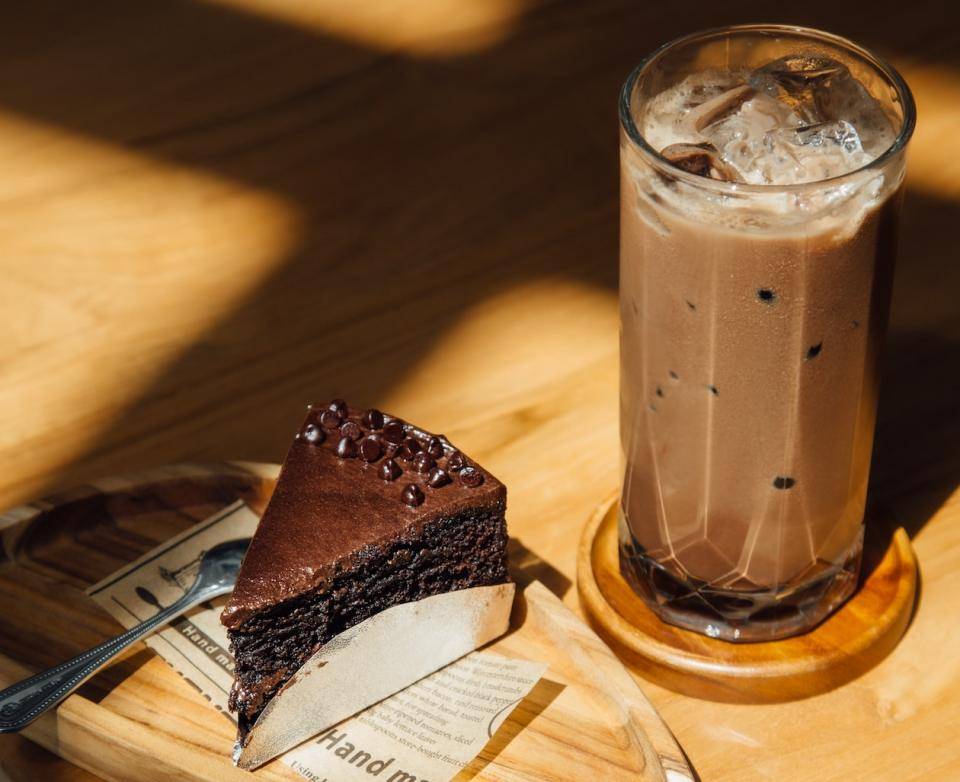 Pair Drinks and Desserts for a complete experience
Beverages and desserts are the most profitable items on the menu for most business owners, so why not combine them to offer a full experience your customers will love?
Dessert/drink combos can also offer the advantage of smaller portions, "deal" pricing, and other strategies that make them a very attractive addition to your menu, both for you and your customers.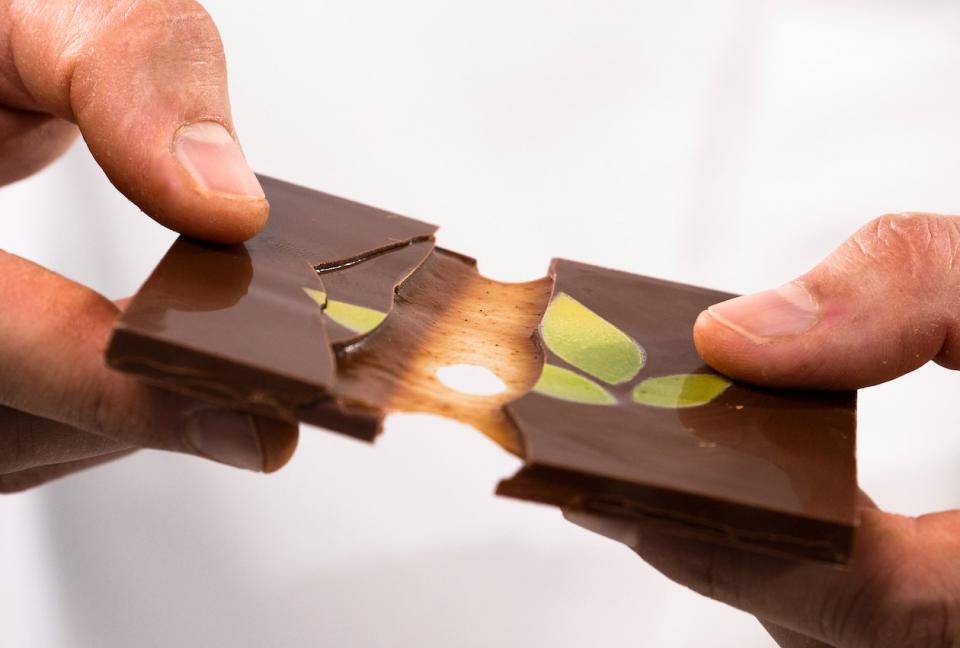 Texture offers an instant upgrade
A study by Barry-Callebut found that 47% of consumers feel products with multiple flavors and textures are more premium. Adding texture, such as crunchy inclusions or a gooey caramel layer, instantly increases an item's perceived value. While consumers are cutting back on general spending, they're still finding room in their budgets for indulgent treats, and we see the "lipstick effect" playing a large role in customer spending these days.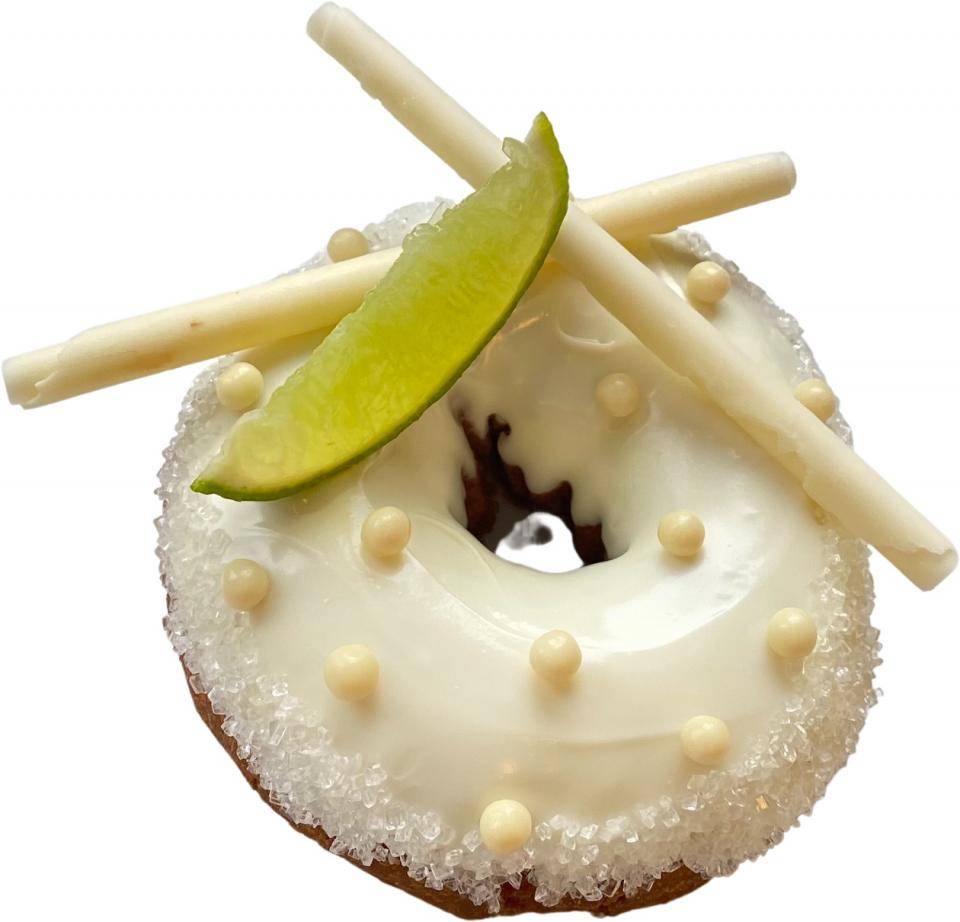 Garnishes and Color: low-cost/high-reward
Take a look at the numbers, and this one's easy. The increase in the amount customers are willing to spend on a colorful, thoughtfully decorated item is far larger than the cost of adding said decorations. A few pennies' worth of decor can increase the sales price of a donut or similar item by a dollar or more. Garnishes can also add flavor and texture, increasing a product's appeal even more.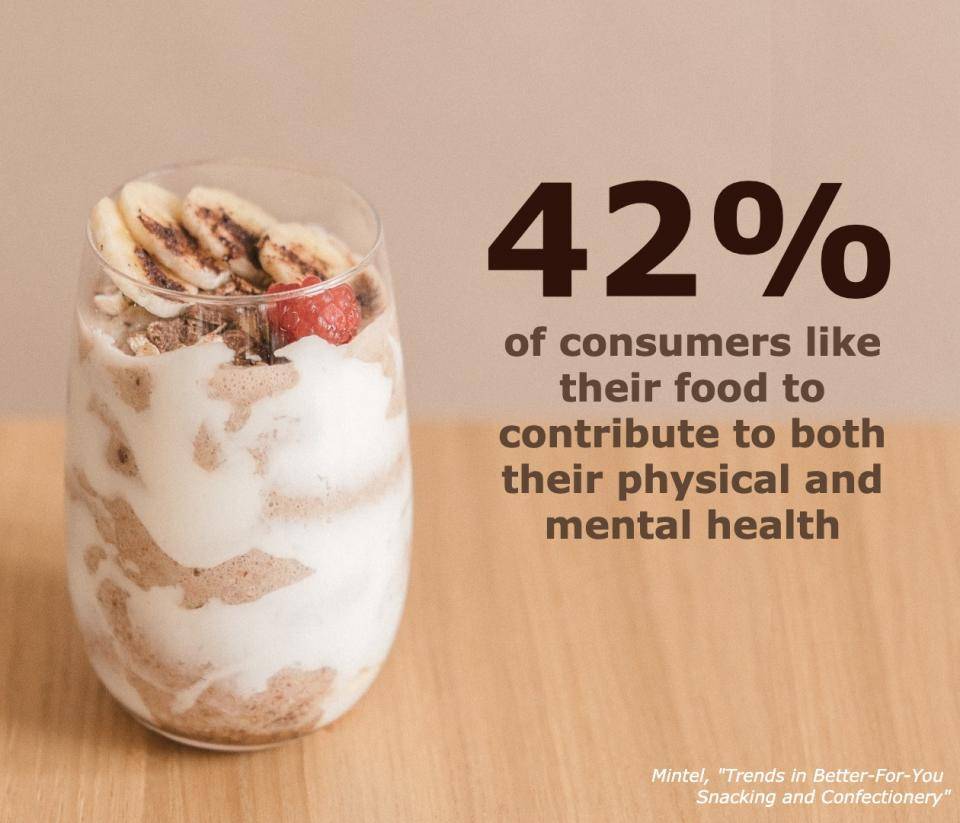 Healthy Indulgence
With consumers watching what they spend more carefully, a treat that offers multiple benefits has the advantage over one that is simply a treat. Snacks that are healthy and delicious, treats that are decadent and also responsibly sourced, and indulgences that accommodate dietary restrictions but taste like the conventional version really hit the sweet spot. While it's true that products like this were the stuff of dreams at one time, recent product innovations and a better understanding of ingredients have made crave-able desserts that are good for you and good for the planet an achievable reality. Products like Callebaut's dairy-free NXT and sugar-free MalChoc, and innovations such as Cacao Barry's WholeFruit Evocao allow you to create items that are the "whole package," worth both the expense and the calories!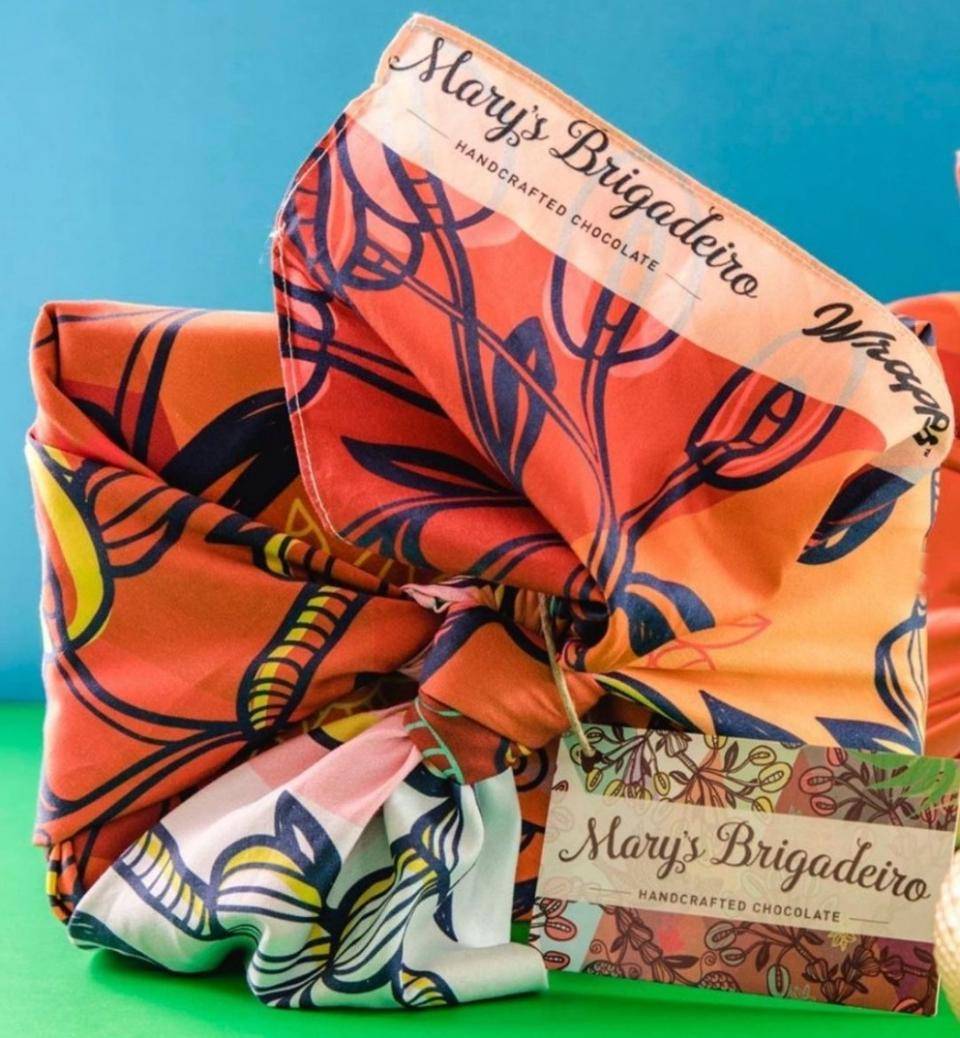 Packaging Enhances Perception
Your packaging and signage speak volumes about your products. Does yours convey the care and thought you put into your items, does it reflect your customers' values? While you may be tempted to forgo the small details in an effort to save money, don't discount the idea of presentation. Think clean design, personal touches, and an eye toward planet-friendly materials. And don't hesitate to think outside the box, both literally and figuratively. We love the trend of using a gorgeous printed scarf as packaging like Mary's Brigadeiro in Vancouver does. It's an idea that is unique, personal, and creates no paper or plastic waste.

Don't forget to take a look at your package size as well. Many consumers are avoiding buying more than they need of an item. 87% of global consumers are planning carefully and only buying what they need, according to a February 2023 webinar from Global Data. This not only helps them save money but reduces food waste.  Smaller sizes or quantities may be a solution if sales of a particular item are lagging. It's possible a customer wants only enough cake for their small celebration, or a chocolate bar the perfect size for a 2-to-3-bite snack.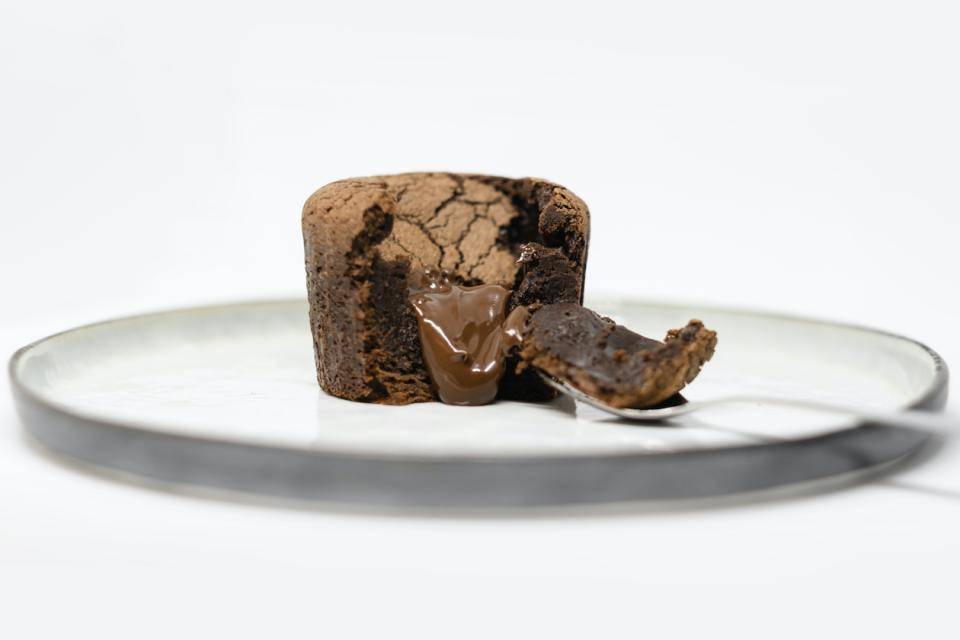 Keep it Simple
Your ultimate goal is to provide your customers with the best possible product while staying true to your philosophy. Using simple recipes that perform multiple functions will help you meet this goal while keeping your labor and ingredient costs in check. Moreover, it can allow your existing staff to do more and in less time, even if they are at a basic skill level.
Videos to Help Boost Your Production
Products for Healthy Indulgence
Treat Your Customers to An International Experience