Valentine's Inspiration from Japan
Valentine's Inspiration from Japan
In much of the world, Valentine's Day is typically celebrated by couples as a romantic holiday. Japan has a unique take on this typically lovey-dovey holiday, though. There, Valentine's Day is known for being a celebration of friends, family, and coworkers, though romantic relationships are not left out. Different types and levels of gifts are given (mostly by women), and the Chocolate and Cocoa Association of Japan estimates that $500 million is spent on chocolate on Valentine's Day every year (2018).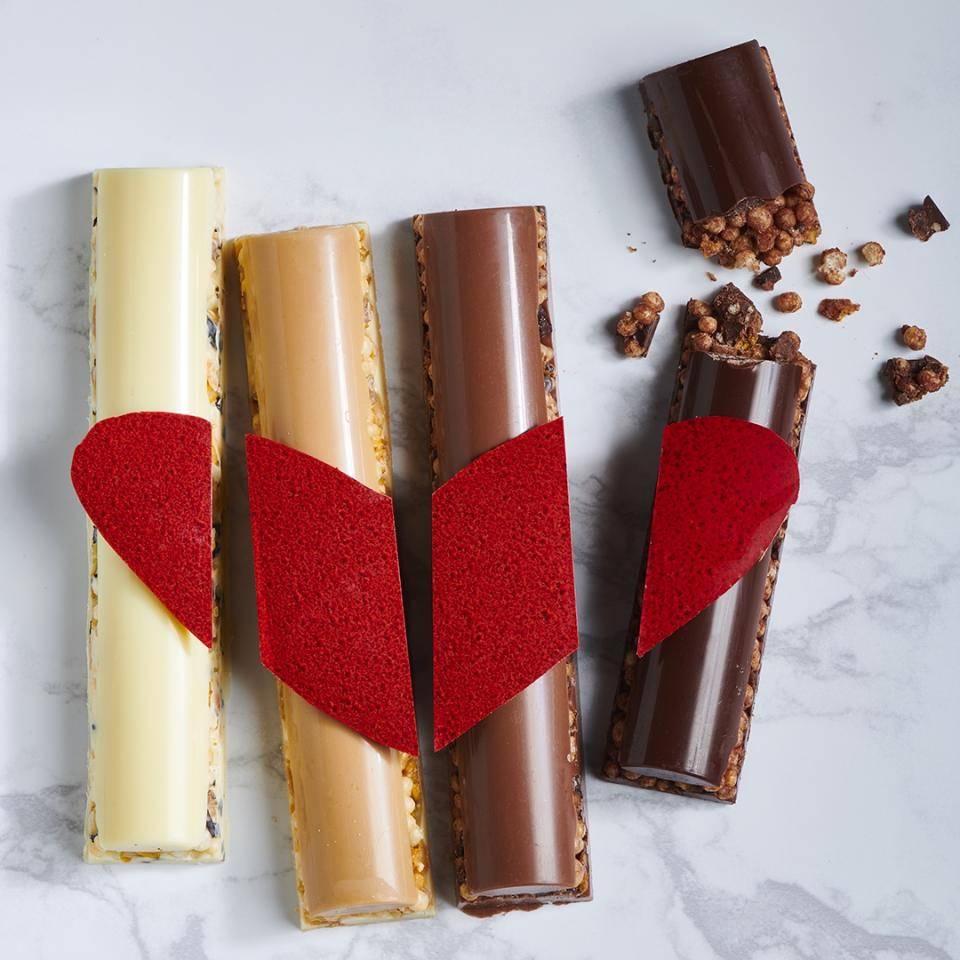 Valentine's Treats Made for Sharing
Unlike many other countries, Valentine's gifts in Japan are generally given by women. There is a separate holiday one month later, called White Day when it's the men's turn. 
Many women worldwide enjoy celebrating their friends, family, and themselves on Valentine's day (the trend of "Galentine's Day comes to mind), so this focus on women as gift-givers isn't entirely new. What is very different is the highly codified structure of the gift-giving tradition in Japan. For example:
Giri-choco is generally given to male friends, family members, or professional colleagues, while more expensive and elaborate gifts called tomo-choco are given to female friends only. There's even a type of gift given as a special treat for oneself: jibun-choco!

We love the idea of chocolate gifts that can be shared among friends and family, and the modern idea of reinterpreting Valentine's day as a celebration of all kinds of relationships is gaining traction in many countries. Our Chocolate Academy™ Center in Tokyo created a booklet of indulgent and celebratory chocolate recipes great for giving and sharing on Valentine's Day. We found the flavors and formats so inspiring we selected one to share with you. Whether your customers are in the mood to treat friends, family, co-workers, or themselves, a fresh spin on the standard Valentine's favorites can make for an extra-special gift.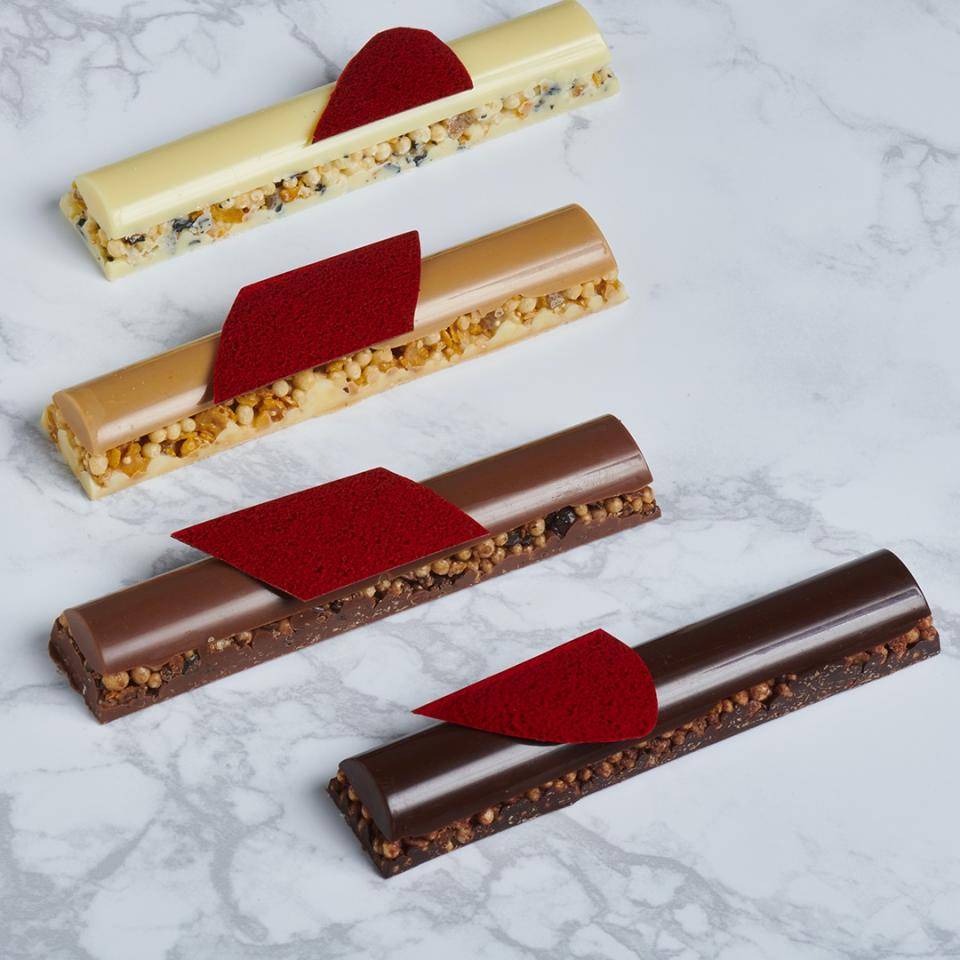 Experience 4 Flavors in 1 Bar!
Chocolate Academy™ Chef Kohei Ogata created this 4-in-1-snacking bar especially to share! It combines 4 different flavors with 4 colors of chocolate and fun textures from grains and cereals. In Japan, crunchy treats are called "Zaku Zaku," and the term is applied to everything from cream puffs with a crunchy topping to ice cream with crispy mix-ins. Here, it adds a unique and premium element to Chef Ogata's chocolate bars.

The divided heart garnish made from tempered chocolate ties the bars together visually and adds a celebratory touch for the holiday. 
The ZakuZaku bars are just one highlight from Chocolate Academy™ Tokyo's inspiring booklets, which are currently available only in Japanese. If you'd still like a copy, you can reach out via our contact form to request them.
Products to Inspire Your Creativity