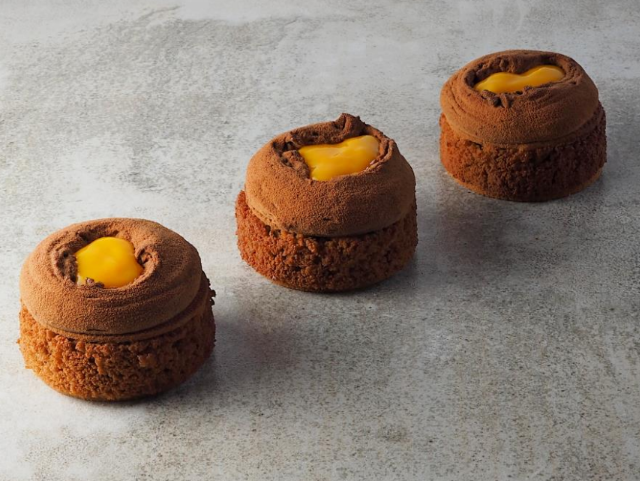 Location:

Date:

23 Nov 2022 - 24 Nov 2022

Primary course language:

Polish
Szkolenie z zakresu cukiernictwa wegańskiego prowadzone przez Patryka Szczepańskiego.
Poza kreatywnymi i innowacyjnymi recepturami zdobędziesz także wiedzę na temat inspirujących sposobów dekoracji, używania ciekawych i naturalnych składników oraz poznasz nowoczesne połączenia smakowe.
Nawiązując do obowiązujących trendów w cukiernictwie i żywieniu, to szkolenie pozwoli Ci na wprowadzenie najnowszych rozwiązań deserowych do Twojej firmy.
Tematem przewodnim szkolenia będą smaki jesienno-zimowe z lekkim twistem.
Kurs obejmuje przygotowanie 7-8 monoporcji pod okiem trenera, które będą złożone z  różnego rodzaju elementów tj.:
- brownie
- ciasta kruche
- biszkopty
- kremy
- żele
- galaretki
- musy czekoladowe
- musy owocowe
- kremo owocowe, czekoladowe oraz na bazie orzechów
Uwaga!
Na szkolenia zapraszamy zarówno osoby posiadające firme jak i osoby prywatne. 
W naszej szkole oferujemy programy na każdym poziomie nauki, jeśli jesteś osobą, która dopiero zaczyna swoją przygodę cukierniczą również znajdziesz odpowiedni dla siebie kurs.
Czekamy na Ciebie w Akademii Czekolady!
WE PROVIDE:
- A fully equipped workspace
- An apron, which participants take with them at the end of the training
- Recipes to be used as materials during the course
- A wide range of products to be used during the training
- Lunch and all-day access to coffee/tea
- Training completion certificate
- Training organised from 9 a.m. to 4 p.m.
- If the minimum number of participants does not meet, the course may be cancelled
- The prices quoted are net prices (23%)
- Clients can be company owners as well as private persons