Location:

Date:

11 Jul 2022 - 15 Jul 2022

Primary course language:

English
**UK and Ireland Residents Only**
Have you ever thought about becoming a chocolatier and opening a chocolate shop or making chocolates for local wholesale? If the answer is yes, then this 5 day course could be your first step towards that journey!
This course is filled with informative theory and extensive practical work to give you an in depth look into the world of chocolate, to teach you new skills and techniques that will help you get started in building your chocolate business.
Join us at the Chocolate Academy™ centre in Banbury where we specialise in training and updating chocolate professionals from the serious novice to the successful chocolatier.
Who should attend:  Anyone who is thinking of becoming a chocolatier and opening a chocolate business.
Day 1 – 10AM - 4.30PM
Introduction to the chocolate industry
Theoretical explanation of the journey from cocoa bean to finished chocolate bar
'Cocoa Horizon' 
Professional chocolate tasting 
How to choose the right chocolate for the right application
Review of supplier contacts to assist you in planning a small chocolate business
Explore the Callebaut website for tutorials on chocolate techniques
Environmental Health and Trading Standards
Day 2 – 9.00 - 5pm approx.
Science of tempering chocolate
Ideal working and storage environments 
Common chocolate productions faults – how to identify
Tempering – by hand, table top, seeding, microwave tempering  
Practical session covering - chocolate bars, bark, figures, lollipops, moulded chocolates by hand
Preparation of truffles 
Selling tips & negotiation workshop
Day 3 – 9.00 - 5pm approx.
Chocolate machine options – first purchase consideration
Production using continuous tempering machines
Modern decoration techniques using coloured cocoa butters and creative powders for moulded chocolates
Science behind ganaches
Short and long shelf life ganaches for moulded and enrobed chocolates - including cold and hot infusions
Creative Easter eggs
Classical and contemporary decoration of truffles
Day 4 – 9.00 - 5pm approx.
Parameters that affect shelf life
How to calculate the shelf life of a ganache 
Enrobing techniques - by hand and machine
Confectionery snacking bars
Insight into Human Resources
Evening meal with the Academy Team in local restaurant
Day 5 – 9.00 - 2.00pm
How to Improve your Marketing with Effective Social Media
Visit from Special Guest Chocolatier – covering real life experiences of starting and building their own chocolate business, selling and costing of products, storing finished chocolates, shelf life, labelling of chocolate boxes, good websites for testing and Q&A
Marketing Trends Presentation
Professional Packaging of products made over the weeks course sponsored by Keylink
Where now?  One to One Business Target Consultation
The course includes:
2 Professional Chocolate Academy chefs jacket
All recipes and technical information
All of your professionally packaged chocolate creations
Hospitality - two evening meals plus lunch and refreshments each day
A signed Chocolate Academy certificate
**Accommodation not included**
What to wear: You will be in a professional working environment so will need to wear comfortable working clothes (long trousers) and covered, closed toe shoes.
Please note: Jewellery (including watches) and nail varnish to be removed for the duration of the course.
Price includes VAT
NOTE: Your course place is not secured until full payment has been received.
If you are already running a business we advise you speak to our Academy Chefs prior to booking this course to make sure you are signing up for the right course to meet your full training needs. Please contact chocolate_academy_ukie@barry-callebaut.com
We include course agendas with our course listings and will send out joining details 2 months prior to the start date of your course.
If you have any technical or course related questions, please email us chocolate_academy_ukie@barry-callebaut.com
For your place to be confirmed on a course you must make full payment.
Your Course Fee Includes:
Chef Jacket
Lunch (please let us know any allergens or dietary requirements at least 2 weeks prior to the course start date)
Recipes / Information Booklet
NOTE: Accommodation and evening meals not included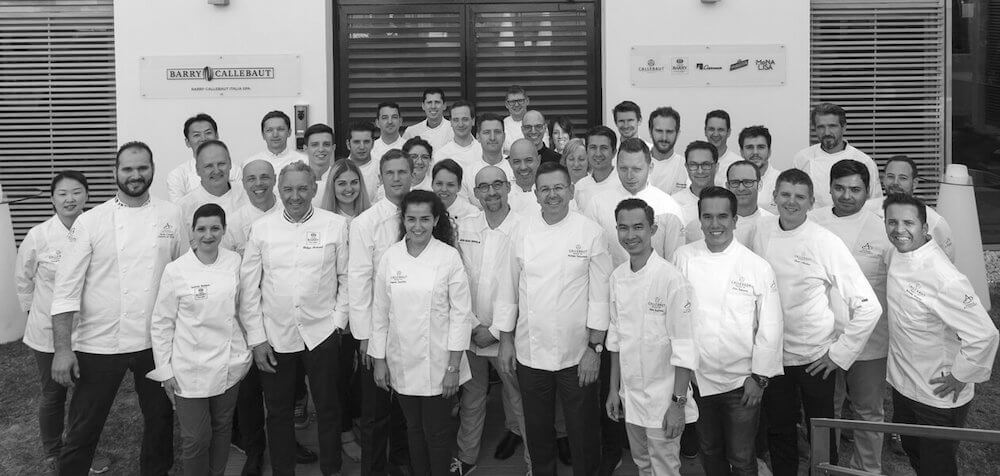 Create Your Account Today
Unlock free unlimited access to professional recipes, techniques and many more practical resources to sharpen your skills and grow your business.