Reducing Waste in Your Bakery
Reducing Waste in Your Bakery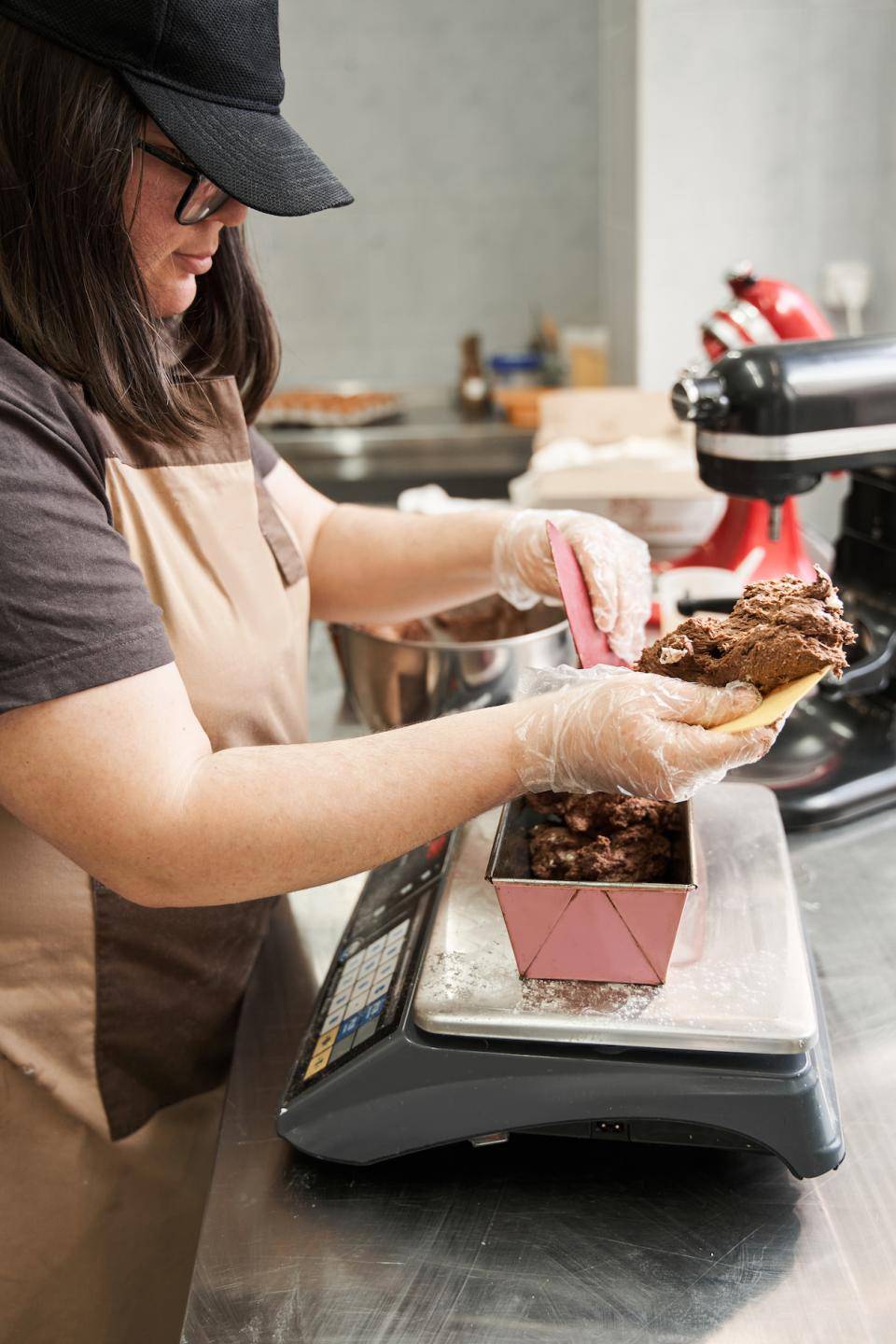 Reducing Waste in Your Bakery: The Basics
We know that reducing food waste is good for the planet and a key factor for our customers when deciding where to shop. But let's back up a little. Food waste affects your bottom line. More waste = lower profits. Before we launch into all the new, trendy ways to upcycle and recycle, let's get back to basics.

1. Measure accurately

Accurate measurements can mean the difference between a successful finished product that is ready for sale and something you need to donate, find a creative use for, or trash.

2. Take deposits

Discourage no-shows by asking for a percentage of the price of large or custom orders up front. Customers will be more likely to pick up orders they've already paid for, and you'll have covered at least some of your costs if an order isn't picked up.

3. Create a production schedule

There's an old chestnut popular among chefs: "Plan your work; work your plan." This not only means evaluating your customers' preferences but also creating a production schedule that maximizes time and ingredients. Do you use a ton of focaccia at lunch during the week, but your big seller on weekends is your specialty coffee cake? Check your sales, then plan your bakes in line with demand. For production schedules, plan projects for downtime while dough rises or custards chill. Put meringues on the list the day after you make pastry cream (or vice versa)  to use up the rest of the eggs. Know what recipes you can walk away from and pick back up later.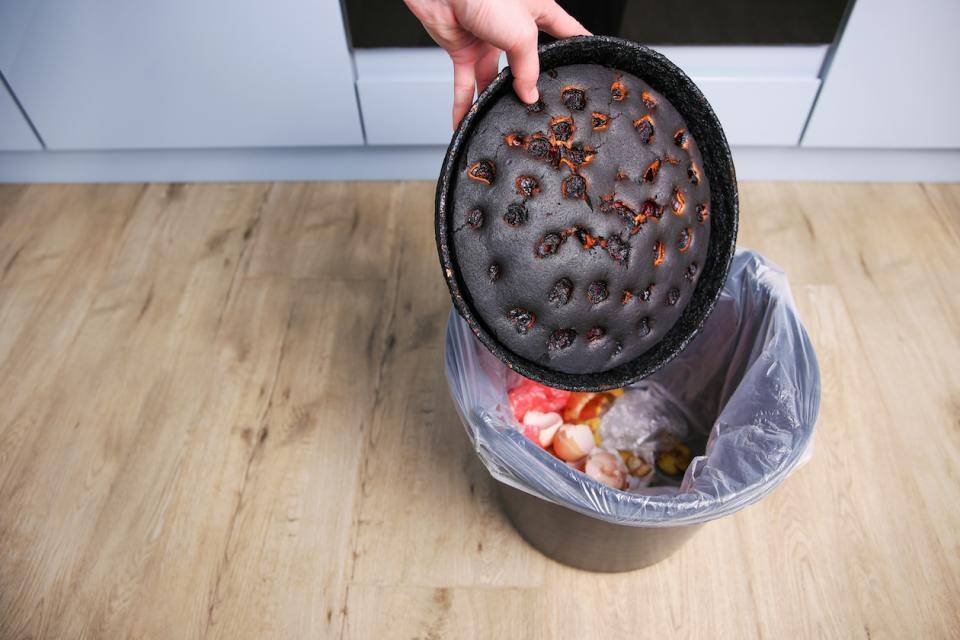 4. An Ounce of Prevention...

It's tough, but you'll save time, money, and frustration if you service your equipment before it breaks. If you notice a fraying cord on a mixer, a cracked housing on a food processor, or some inconsistencies in oven temperature, address those issues right away. Waiting can mean more expensive repairs, downtime while you wait for parts or repairs, and general stress. 
5. Donate Unsold Items or Sell Them at a Discount.

Reducing the price on day-old items is a tried and true practice in bakeries. Food pantries and similar organizations often welcome the donation of unsold bakery products. Contact your local food bank to find out what their donation policies are and how you can get your products to people who need them.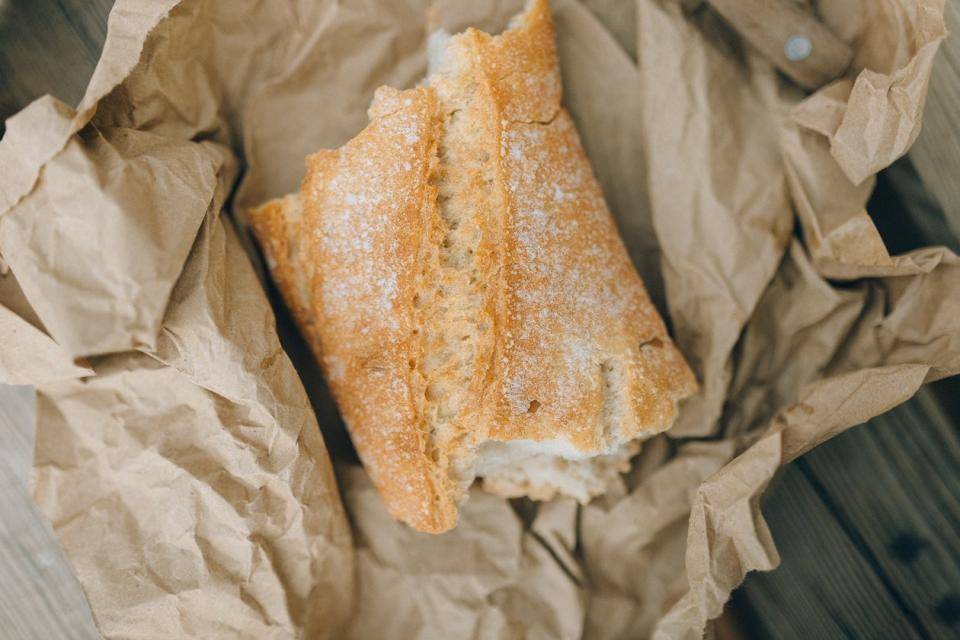 Taking Further Steps to Reduce Food Waste in Your Bakery
Take it from the experts - Mundea, an East Coast waste management company, knows exactly what bakeries are throwing out: "Mundea's waste audits have shown that more than 90% of a bakery's waste can either be recycled or composted."
According to the Washington Post, a mid-sized bakery can easily produce 100 pounds of surplus bread every day. The Kerry Health and Nutrition Institute notes, "Bread and bakery as a category accounts for the largest volume of food lost/wasted globally."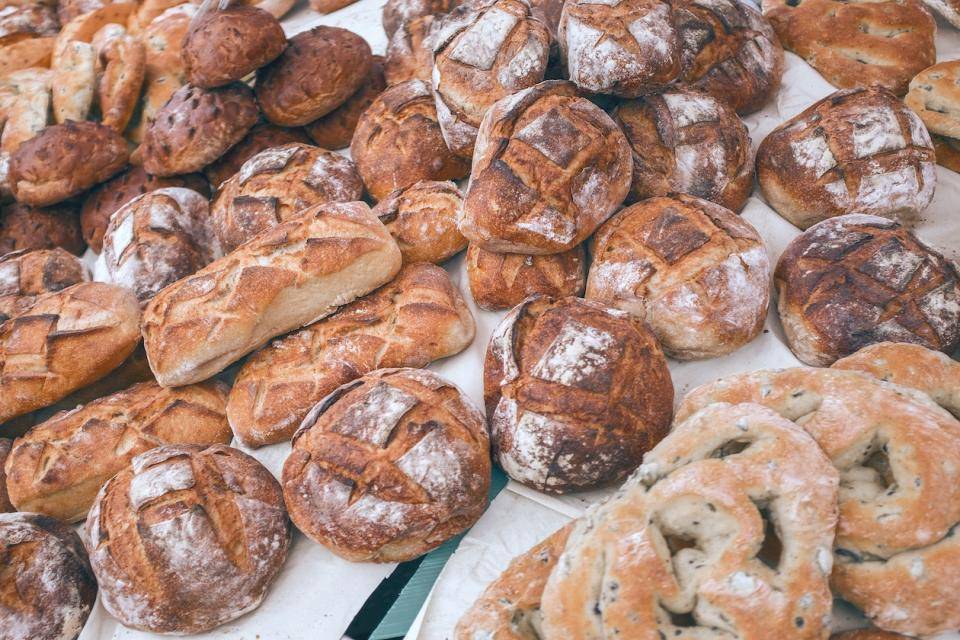 If you lined up that wasted bread, the row would be longer than a blue whale. If you stacked it up, it would be taller than a 10-story building. And that's just for ONE day.
 
Yikes.
How do you become part of the solution?

Say you've got all the basics we've discussed down pat. Your employees are serious and accurate scalers, your production schedule is dialed in, and your machines are running at peak performance. What's next?
Start by looking at your packaging - coffee cups, utensils, containers. You get extra credit if they're compostable, but start small and check to see if they're recyclable in your area.  Many recycling facilities take only specific types of plastic (indicated by the number printed inside the recycling symbol on the bottom of the package). Plastics labeled with a 1 or 2 are generally accepted for recycling. The acceptance of other types of plastic can vary widely, so check with your local waste management company or recycler and see if your packaging meets their requirements for recyclability. 
Look for ingredients that were sustainably grown, processed, and shipped. Buying from local producers whenever possible is a great way to cut down on shipping. For ingredients where this is not feasible, look for the same things your customers do - sustainable packaging and solid growing and processing policies.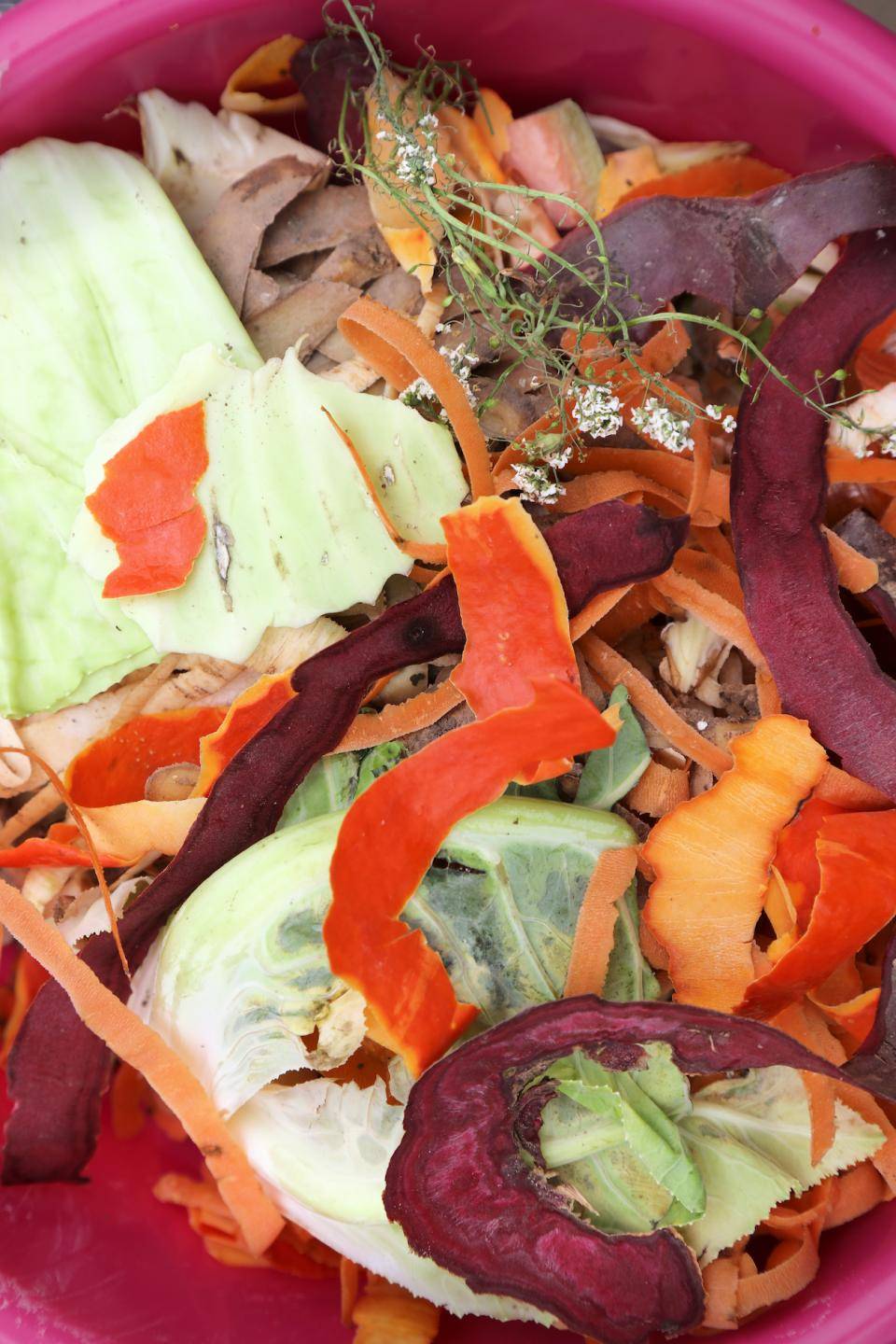 Upcycling is the latest sustainability buzzword. Currently, the Upcycled Food Association defines upcycled foods as those that use ingredients that otherwise would not have gone to human consumption, are procured, and produced using verifiable supply chains and positively impact the environment. Byproducts from juicing, tofu production, coffee processing, and breweries are being saved from landfills and turned into ingredients that can be used in baked goods.
The past decade has seen a huge uptick in instances of "Nose-to-Tail" cooking, using each part of an animal to produce a delicious food item. It's time to take this further and consider "Root to Stem" cooking. Fruit skins, carrot tops, nut pulps, or coffee beans from infusions… what parts of your produce or other ingredients could you be using creatively? Is there a farmer or creative entrepreneur in your community who might take extra egg whites, produce scraps, or day-old sourdough off your hands?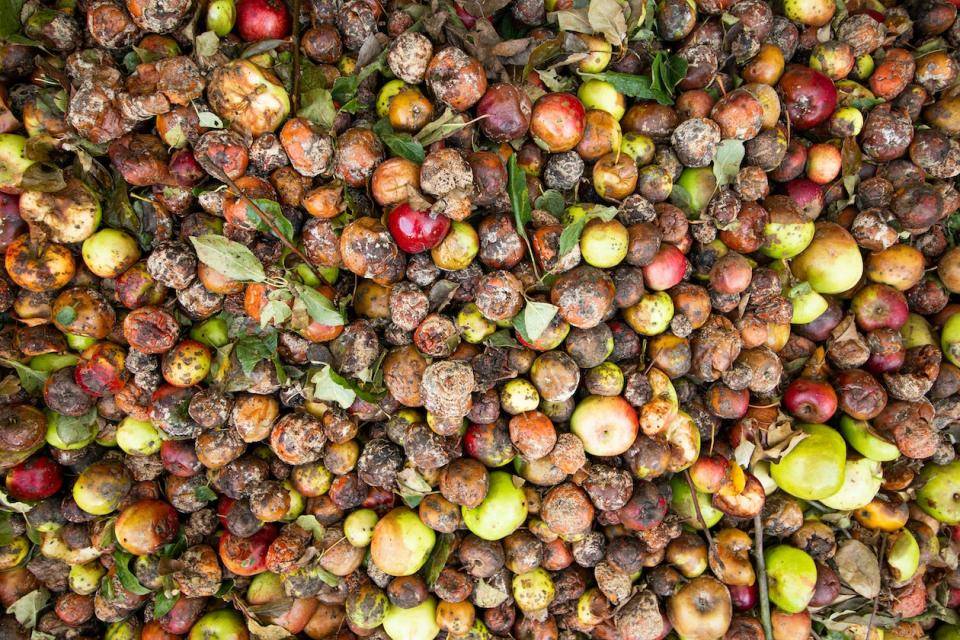 Food Waste Impacts Your Staff
Hiring, training, and keeping staff is more difficult now than ever. Did you know that excessive food waste can affect your staff and their job satisfaction?
Research has shown that food waste has a negative impact on retail employees:
9 out of 10 bakery employees are aware of how much food their bakery wastes each day
71% said their workplace has no stock management system in place to reduce waste
One-third of staff morale is affected by this fact
Source: Kerry Health and Nutrition Institute
Share your waste reduction goals with your staff; you may be surprised by all of the ways they can contribute and how eager they are to do so. From reducing the amount of dough scraps when scaling to giving you insights into what sells and what's getting tossed, your employees are a vital part of your no-waste plan.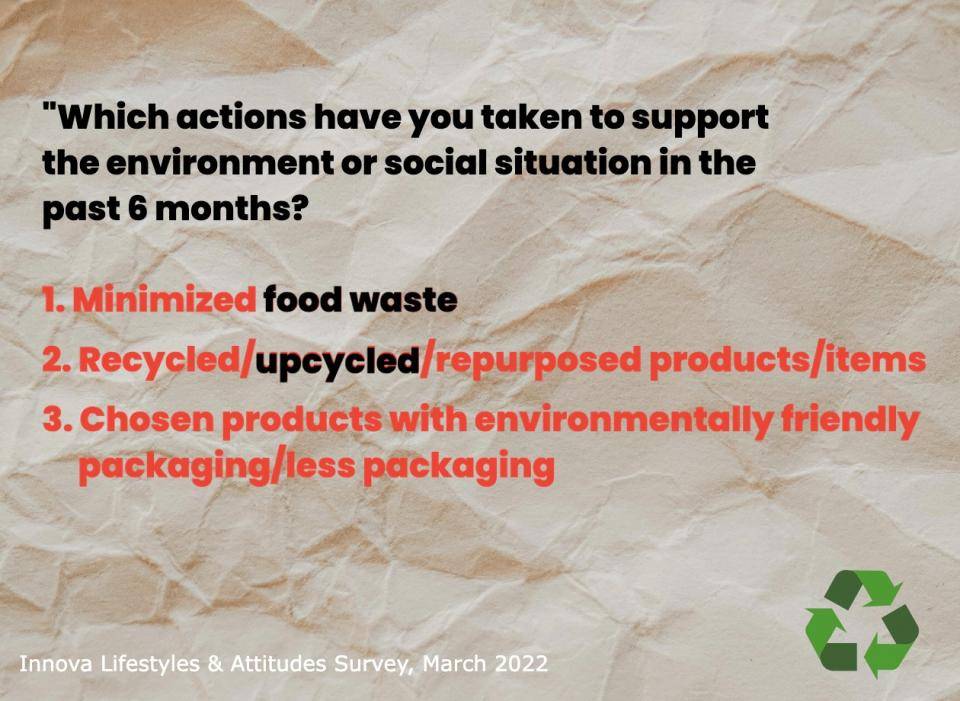 Customers Care about Food Waste and Sustainability
… and they vote with their dollars!
51% of people surveyed by Deliverect in 2022 said that seeing large amounts of food waste puts them off from ordering from an establishment again. 
In the same survey, 43% said they'd be willing to pay more for takeout from establishments that have visible sustainability practices.
And that's it in a nutshell, fellow bakers - customers want you to reduce food waste and offer sustainable packaging. They notice your efforts and are willing to shoulder a price increase to offset the cost of your pro-planet policies.

Your job is to research your options and decide what makes sense for your shop, implement changes on a schedule that works for you, and then brag like crazy. Make sure your customers know you've heard their requests for sustainability and you've taken action.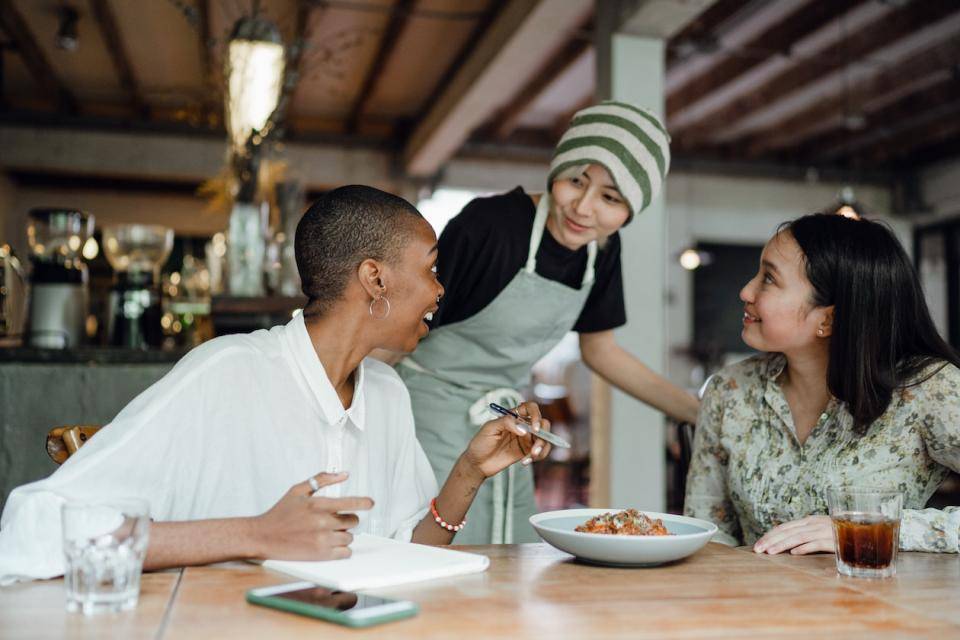 Educating staff is key so that they can communicate new policies and explain changes to your customers. Don't neglect signage and menu language, either. Noting that ingredients are locally sourced or upcycled on your menu is not only educational, it's a selling point. Are those new, compostable cups costing you more? Don't be shy! POS signage noting the price increase and explaining why means no unpleasant surprises and gives you a chance to talk up your efforts.

Of course, you can make changes to eliminate waste in your shop quietly and for your own satisfaction. But letting your customers know that you share their pro-planet values is a chance to forge a deeper connection with your community. Being open and proud of your efforts can inspire others to make similar changes. Educate your staff and your clients about your goals and ask for their suggestions. Getting everyone involved in reducing waste will lead to greater participation and foster a sense of enthusiasm and goodwill in your neighborhood.
Upcycled Chocolate!
Cacao Barry®'s WholeFruit Chocolate is the first chocolate to qualify for the Upcycled Certified™ mark from the Upcycled Food Association