Reducing Sugar: Customer Insights and Ideas for Chefs & Confectioners
Reducing Sugar: Customer Insights and Ideas for Chefs & Confectioners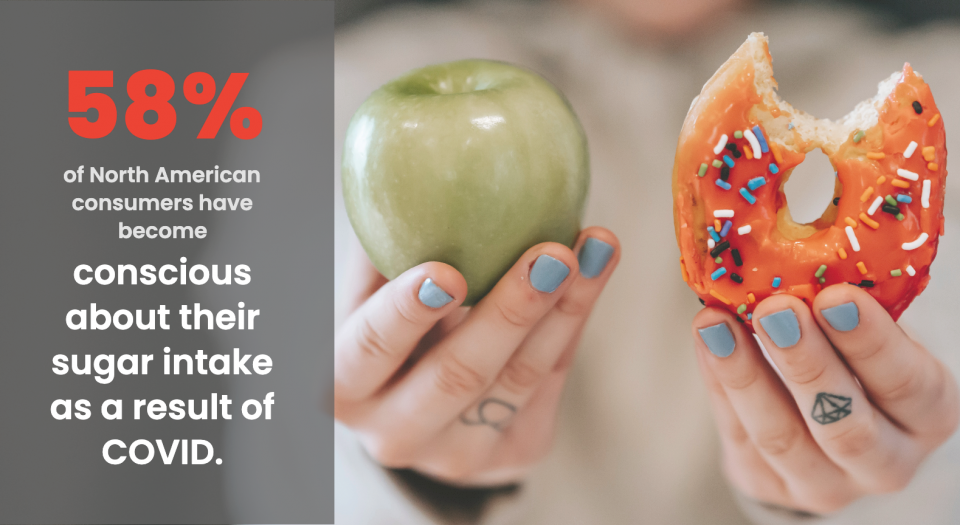 Consumers have grown sugar-savvy over the past few years. A greater concern for overall health coupled with lockdown-fueled weight gain had many consumers looking for ways to improve their diets, not only to lose weight but to be healthier overall. Sugar has been in the spotlight in part because it offers little nutritional value in exchange for its calories but also because of the negative effects of chronic overconsumption of added sugars. The CDC links health problems such as weight gain and obesity, type 2 diabetes, and heart disease to eating and drinking too many added sugars, and people are listening.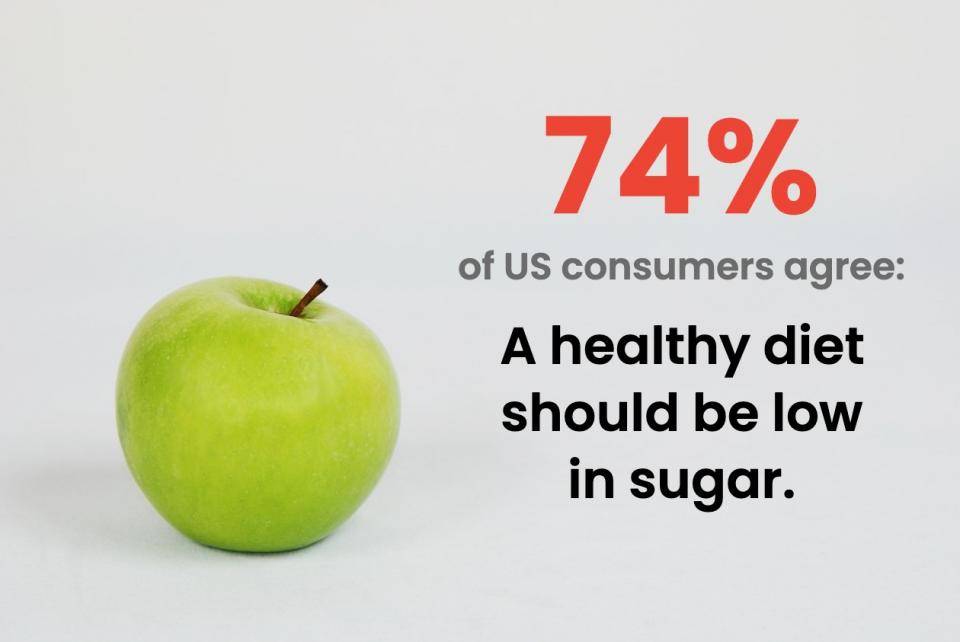 Consumer perceptions of sugar
While many health recommendations seem to fall on deaf ears (are you getting your "5 a day?"), the drive to limit sugar consumption has gained traction globally and continues to be a concern for consumers.

Media, retailers, and health-related organizations have cast sugar in a negative light, and it's working. 58% of global consumers agree that it is better to avoid sugar, citing reasons such as sugar's negative effect on heart health, link to diabetes, poor nutritional value, and contribution to a risk of obesity*.  And About ⅓ of North American consumers across all age groups perceive no/low-sugar chocolate and candy as better for them.

These perceptions go beyond aspiration and are measurably driving behavior:

• Consumers are choosing savory snacks and reduced-sugar foods and beverages over sweet treats.
• Parents are more aware of sugar content in their children's diets and are cutting down on sugary drinks and sweet snacks not only for themselves but for the whole family***
• Research by ADM in August of 2021 found that 8 out of 10 U.S. consumers are engaged in sugar reduction.
• According to FONA International, about three-quarters of consumers listed no-sugar-added claims as important when shopping for products 
It is important to note that consumers don't necessarily reach for artificially sweetened products in an effort to reduce their sugar intake. Most consumers prefer the taste of sugar, and the higher cost of products made with sugar alternatives is an issue for consumers as well.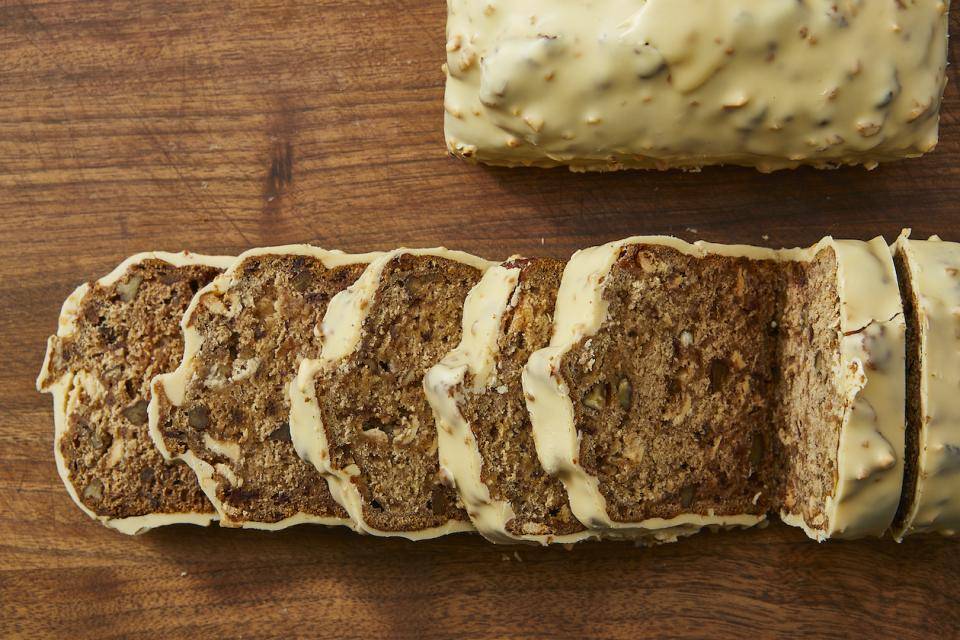 Adapting Your Menu and Your Recipes to Use Less or No Sugar
It may seem like there's no way around it. For confectioners and pastry chefs, sugar is what we do, and after adapting our menus and products to offer gluten-free, dairy-free, nut-free, and/or plant-based options, the trend toward reducing sugar might feel like a bridge too far. The fact is that healthy, sustainable indulgences are the future, and the most innovative chefs are reworking their recipes and formulating new ones to reflect the needs and desires of today's customers.

Barring a complete overhaul of the tried-and-true recipes that your customers have come to love, what can you do today to accommodate this growing trend? Here are some smaller changes to consider: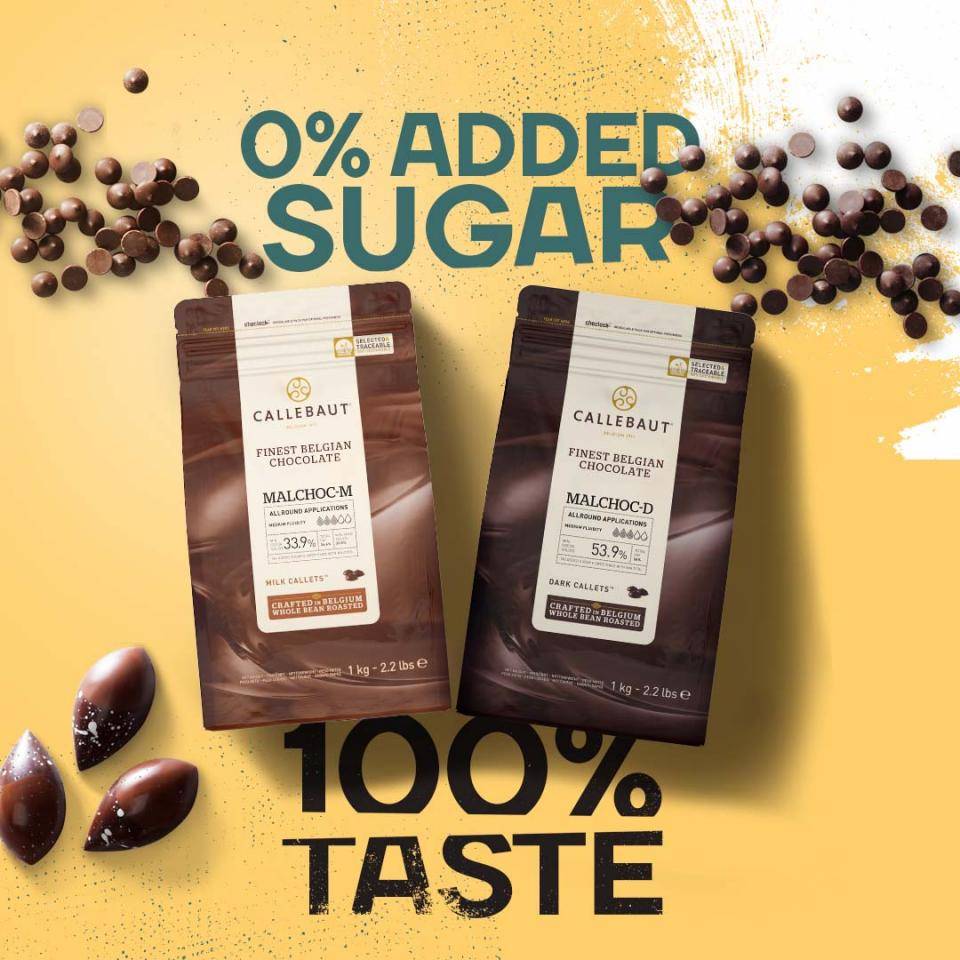 Look for product swaps -  Malchoc offers the indulgence of chocolate without sugar and can be a great place to start when creating new items or if you'd like to add chocolate to a pastry item without increasing its sugar content. Cacao Barry's WholeFruit Chocolate uses only sugar made from the cacaofruit, meaning the sugars used are completely natural, and the chocolate makes full use of the fruit, creating an "upcycled" product with a unique flavor.
Lean into savory flavors - consumers are reaching for savory snacks over sweet ones in an effort to reduce their sugar intake, and they are often intrigued by savory flavors in confections and pastries. Herbs such as thyme, spices like curry powder, or even vegetables like carrot, beet, or bell pepper can pair well with single-origin chocolates and seasonal fruit for a flavor experience that is unique and brings the focus away from the sweet aspects of a creation.
Use sugar alternatives - Options such as honey or agave are gaining traction with consumers and both are actually sweeter than sugar, allowing you to use less of them. They are, however, very different from sugar on a technical level, and swapping them into recipes may not work as well as you'd hope.

Artificial sweeteners have been with us for decades, and the last 10 years have seen a significant increase in natural sugar replacers. Both are an option, and manufacturers have made significant strides in making them act and taste more like sugar.
Use less sugar in recipes - believe it or not, it can be that easy. In fact, some pastry recipes, particularly baked components, can have the sugar reduced by up to 50% and not suffer in flavor or texture. This is not typical, so start by reducing the sugar in your recipe by 10% and go from there. Remember that additions like fresh or dried fruit can increase the sweetness of a product naturally.
 
Strike a balance - Make sure your menu offers options for those who want to indulge without thinking about nutrition and those in a more mindful mood. Look to nutrient-dense additions to mitigate sugar's impact. High-antioxidant fruits, nutrition-packed nuts, and fiber-rich whole grains can help balance the impact of sugar in a sweet snack.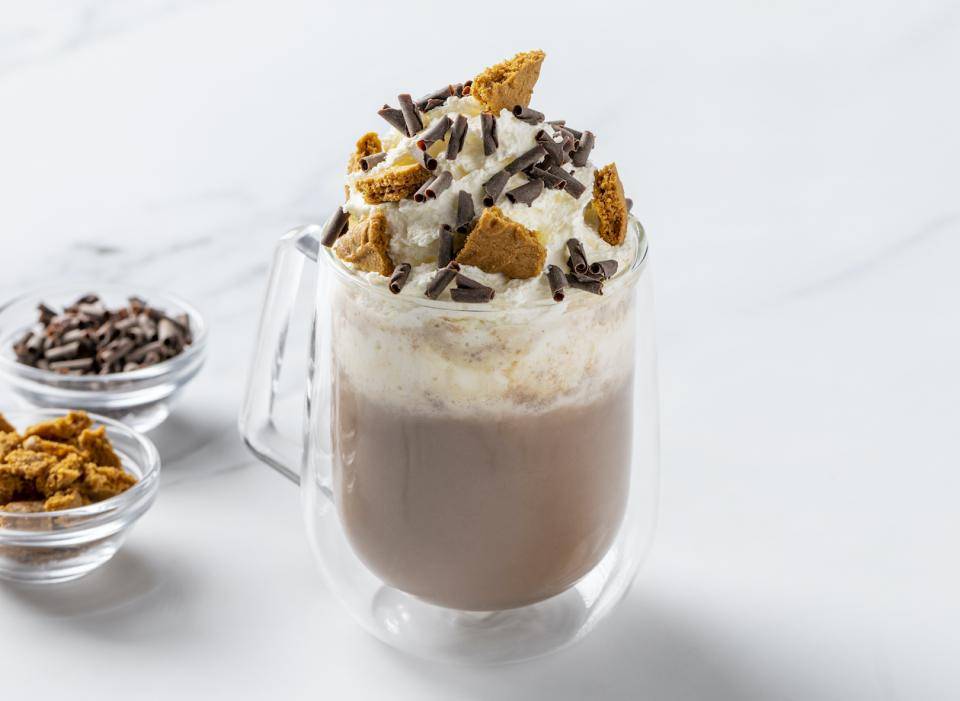 Stay true - while the majority of consumers agree that reducing their consumption of sugary drinks and snacks is a good idea, the appeal of these items hasn't declined, and a low-sugar version of a classic treat can seem a bit lackluster. While your customers will appreciate the ways in which you can help them consume less sugar, they also crave your signature chocolate bar or ice cream dessert just the way you've always made it, sugar and all. Consider offering smaller portions for those looking to indulge with less guilt. And make sure your reduced-sugar options are just as appealing as their regular counterparts, with great garnishes and full flavor.
Evocao™ uses Natural Sugar from the Cacaofruit
More Solutions to Explore
*FMCG Gurus, 2021 / Euromonitor, 2021
** NCA, 2022
*** Euromonitor, 2021