Inspiration from China: Dirty Bread
Inspiration from China: Dirty Bread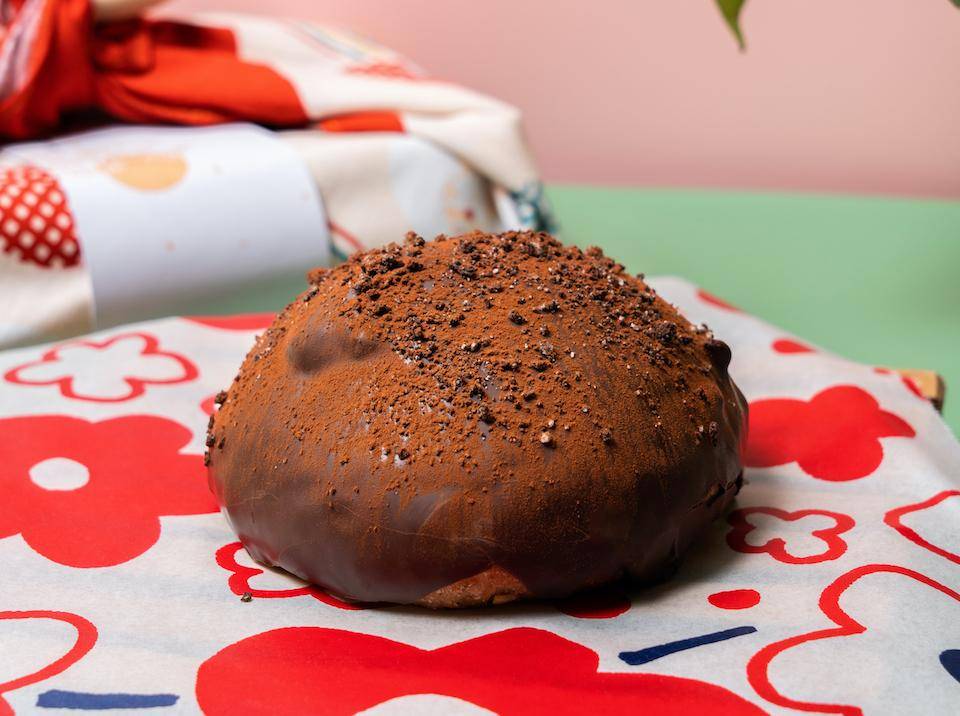 Zang zang bao has been a popular item in China for several years. In its simplest form, it is nothing more complicated than pain au chocolat dusted with copious amounts of cocoa powder. The chocolaty mess that results when eating the bao has captured attention on social media. Posting a picture of smiling, cocoa- and chocolate-smeared faces was a viral trend that continues today.
Variations include using matcha powder, freeze-dried fruit, or confectioner's sugar instead of cocoa. In this version from Chocolate Academy™ Shanghai, our chef opted to forgo the traditional laminated product and created a version using a whole wheat bread enhanced with hazelnuts, putting a healthier spin on the usual decadent croissant. The "dirty" cocoa powder topping is turned up a notch with rich chocolate coating and crunchy cookie bits.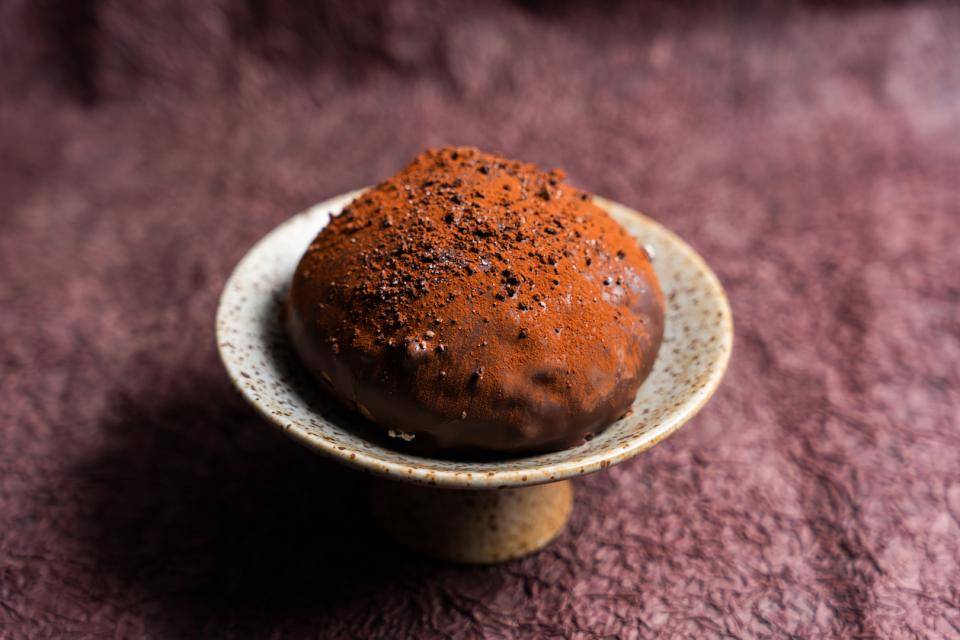 Chef Pan Jihae's Hazelnut Chocolate Dirty Bread
Do you like the idea of this fun and messy treat, but lamination isn't in the cards for your shop? Create your own riff on Zang zang bao! Chef Pan's version is inspired by the popularity of European-style breads in China. The bread starts with an overnight levain to add a complex flavor. The total dough formula is 25% whole wheat flour and is enriched with whole milk and butter. A small amount of high-fat cocoa powder adds color and flavor. Toasted hazelnuts are a natural pairing for chocolate and add texture.
Our chef chose to add even more chocolate flavor with a rich chocolate coating and cookie crumbs in addition to a generous dusting of cocoa powder. 

Your bakery's version of Dirty Bread could incorporate chocolate chunks or fruit. It could be gluten-free. Perhaps it isn't even bread: maybe a Dirty Macaron or Cupcake is more in line with what your customers enjoy. However you choose to adapt this trendy item, we highly recommend snapping pics for your shop's Instagram!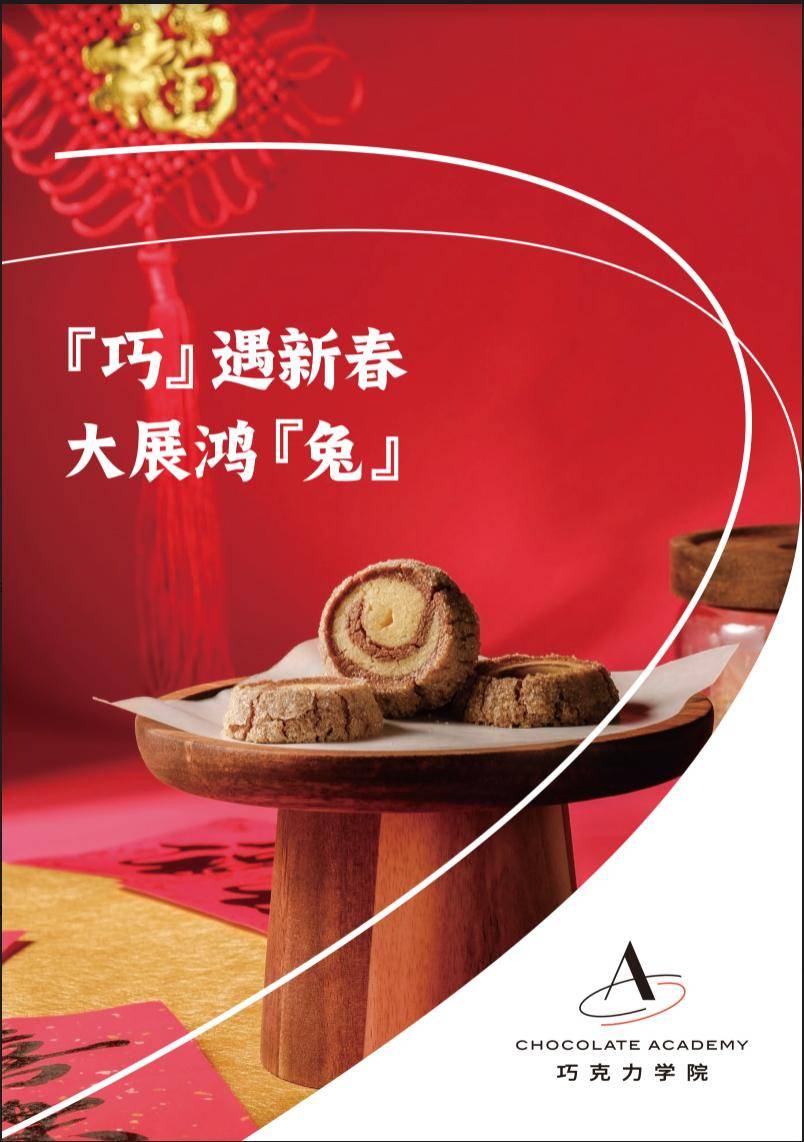 Tips for Your Chinese New Year Treats and Confections
This recipe appears in a collection of recipes created to inspire chefs as they celebrate the Year of the Rabbit. The brochure is available in Chinese only, but if you'd like to have a look, reach out via our contact form to request a copy.

Here are some tips from our Chefs for your Year of the Rabbit treats and confections:

• Focus on warm colors such as red or orange
• Red fruits like strawberries and cherries are very popular
• Berries like these are often paired with white chocolate, both for color contrast and a smooth flavor
• Dark chocolate is often seen as well, as is cinnamon for those seeking warmer flavors
Create Your Own Zang Zang Bao