Trending Nut Applications for Confectioners
Trending Nut Applications for Confectioners
Both peanuts and almonds rank among consumers' top choices for add-ins to their favorite chocolate treats*, with peanuts or peanut butter being the #1 choice for mainstream chocolate consumers, and almonds ranking first among high-end chocolate fans*. What's more, in the last few years, the amount of nut-based vegan drink, dessert, and frozen dessert launches have tripled**.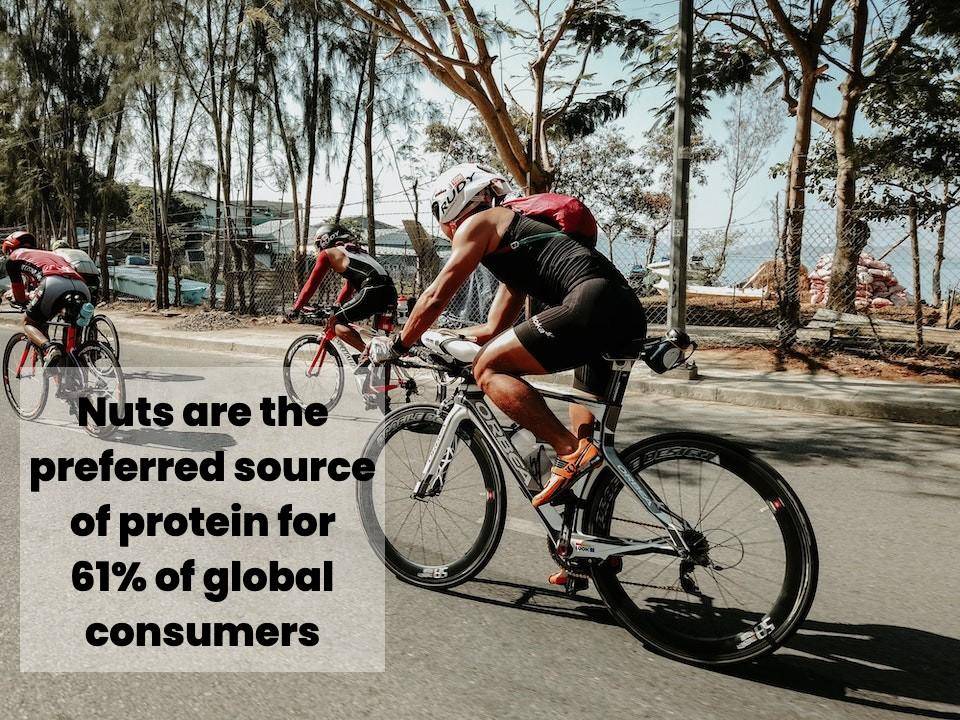 Nuts for Health:
As consumers seek healthier alternatives to conventional dairy and protein, favorites like peanuts, almonds, and hazelnuts will continue to shine. Swapping cashew or almond milk for traditional dairy milk may take some experimentation, but incorporating a healthy plant-based alternative to conventional recipes will create loyal fans among health- and planet-conscious customers.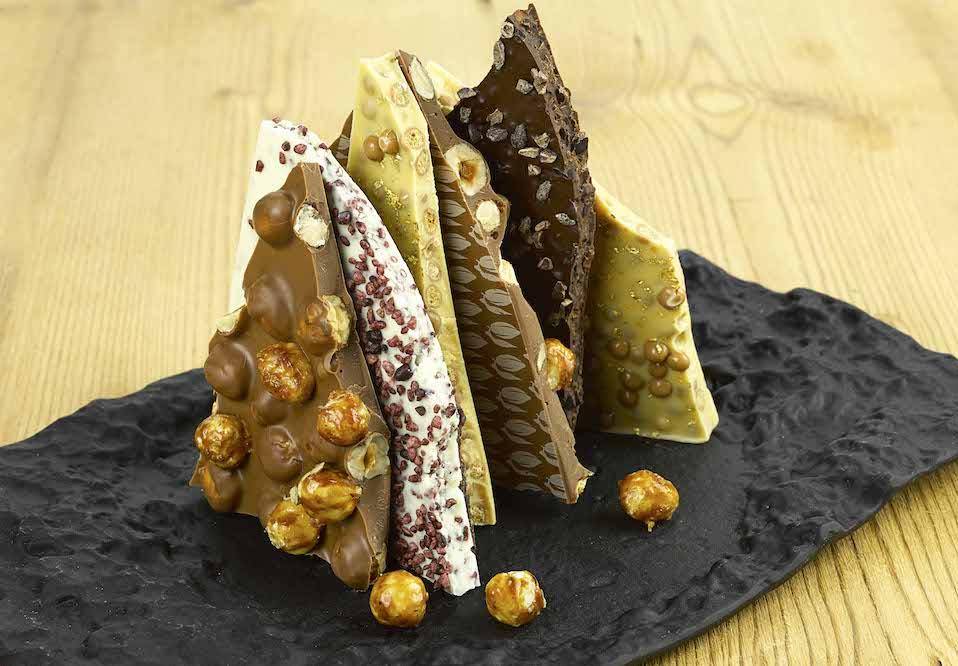 Nuts for Texture

A fun, crunchy texture instantly upgrades a chocolate snack to a chocolate experience. 47% of consumers feel that confections with multiple flavors and textures are more premium; 54% want premium versions of their favorite confections.*** Folding caramelized nuts into a praliné layer in a bonbon or studding a chocolate tablet with roasted whole or chopped nuts creates an impact in terms of both flavor and texture and upgrades a customer's perception of your product. 
Nuts for Nostalgia
What flavors bring you back to happy childhood days? For many, the combination of chocolate and peanut butter is one that reminds them of past favorites from simpler times and remains a pairing they crave. Using premium nut butters with minimal ingredients can satisfy your customers' desire for minimally processed, natural treats while providing true indulgence.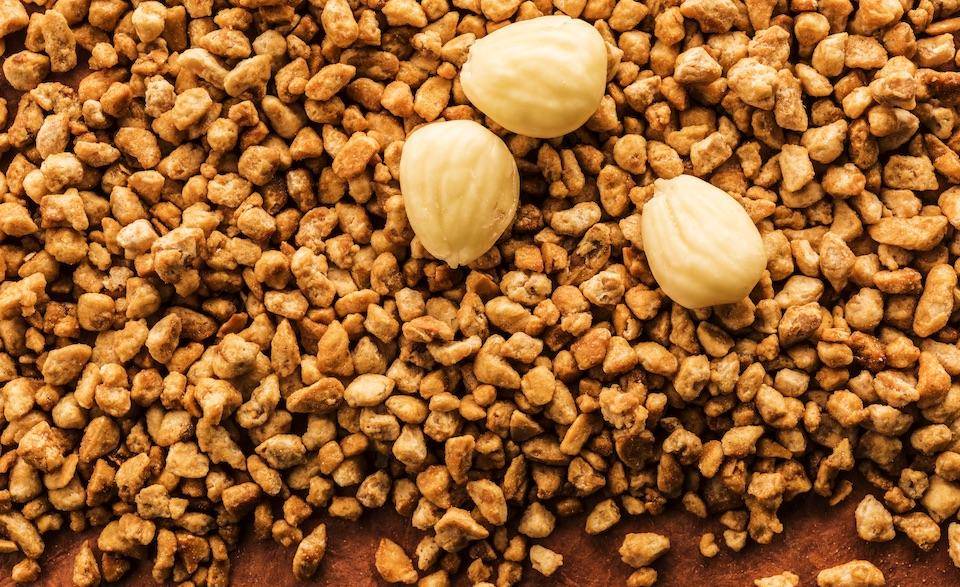 Don't be afraid to explore. Macadamias, Brazil nuts, Marcona almonds, and pistachios have loyal fans all over the world and can be a fun addition to your assortment. Like nuts, seeds are becoming more and more popular, especially for those who seek traditional favorites but need to avoid tree nuts and peanuts. Sesame and sunflower are easy-to-find alternatives that are both tasty and healthy.
*NCA Report: "Getting to Know Chocolate Consumers," 2019
** Innova Market Insights
***Barry Callebaut proprietary study
Our favorite nut-centric recipes