Carma Announces New Packaging
Carma Announces New Packaging
Carma has created a fresh, new look for their couverture packaging, adding new details and a graphic redesign reflecting their Swiss origins and commitment to sustainability.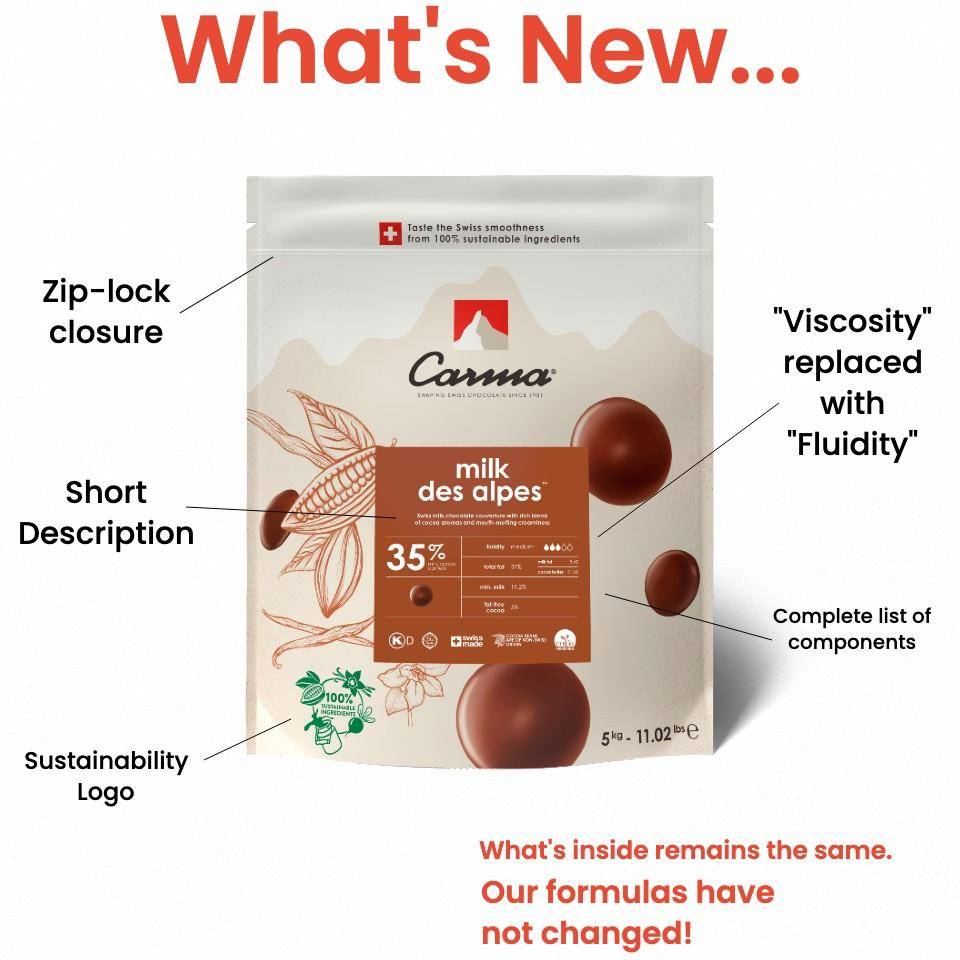 New Features on the Redesigned Carma Packaging
The front of the package now features:
A short description of the couverture.
 
A new sustainability logo reflecting that all of Carma's ingredients are sustainable!
 
Formula details including fat percentage plus milk and cocoa contents
 
"Viscosity" is now "Fluidity"
The drop system has changed, but the formulations remain the same. This will make it easier to compare Carma products with those from our other partner brands.
The back of the package now includes tempering ranges for tabling, seeding, and direct method tempering. 

The new zip-lock closure on each bag is easy to seal and ensures your chocolate stays fresh!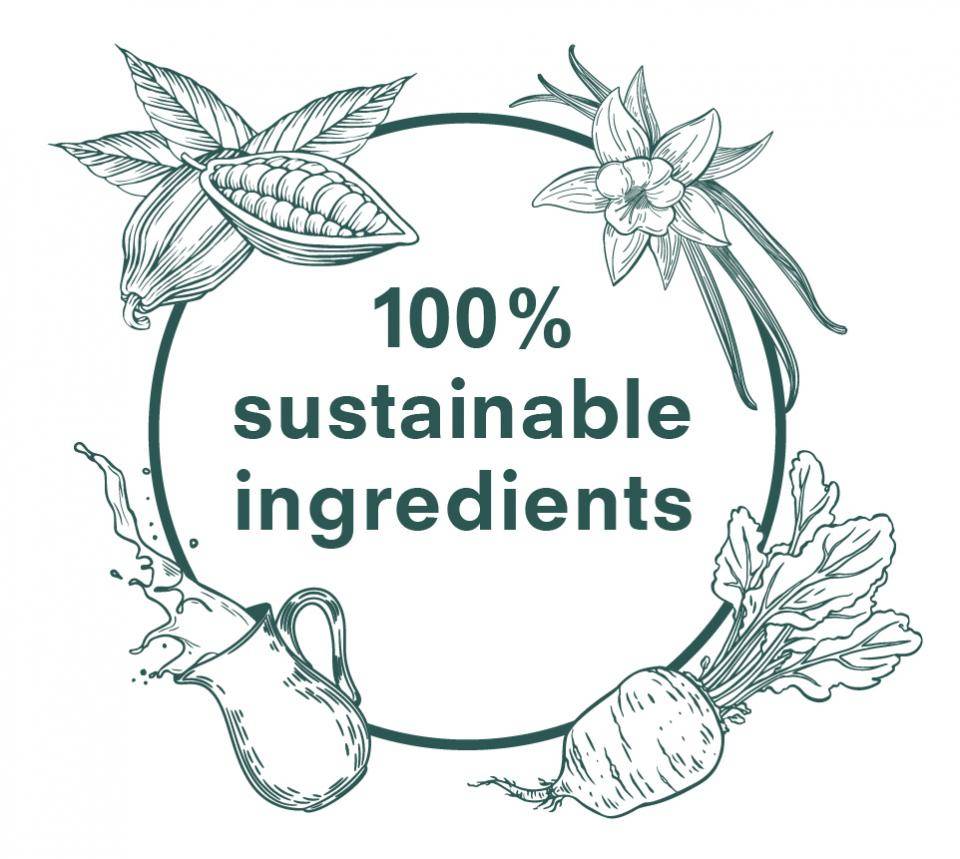 The Same Swiss Quality Your Customers Love!
What's inside the bag is the same: smooth, high-quality Swiss chocolate you and your customers love. The recipes have not changed, and Carma's commitment to 100% sustainable ingredients continues.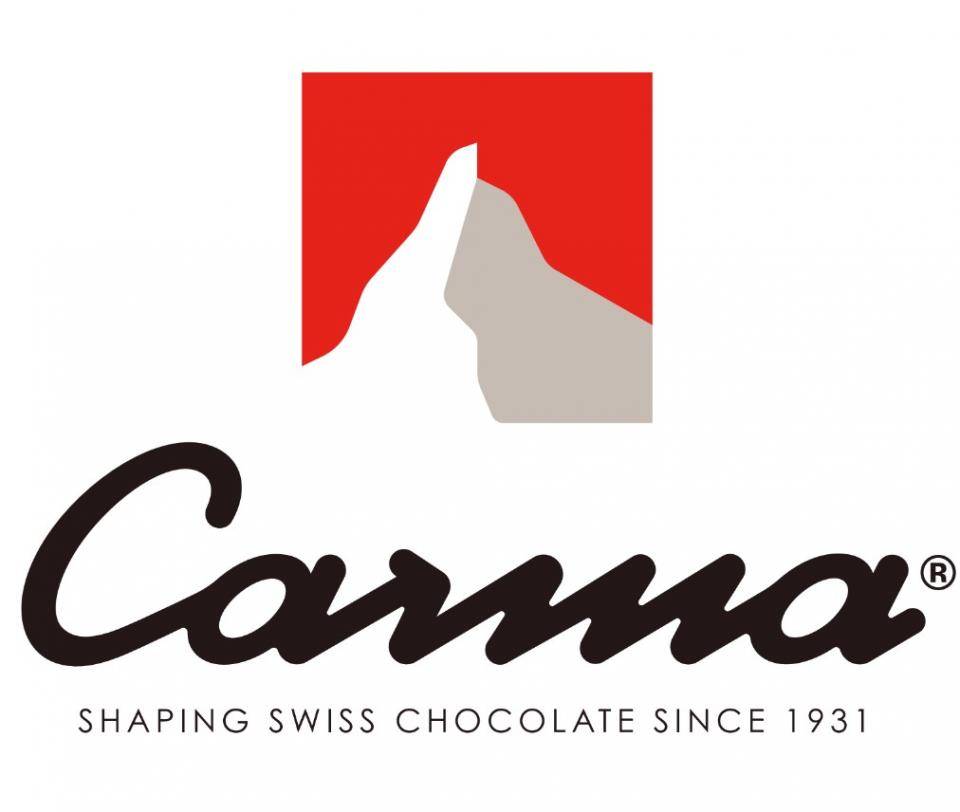 About Carma
Throughout the years, we've built our expertise on understanding and selecting the finest and sustainable ingredients from around the world to create extremely balanced blends of Swiss dairy and cocoa. We select the purest milk and grind cocoa in-house in small batches. We learned to master the Swiss conching tradition for each of our couverture recipes.

 
New Look, Same Delicious Swiss Chocolate!