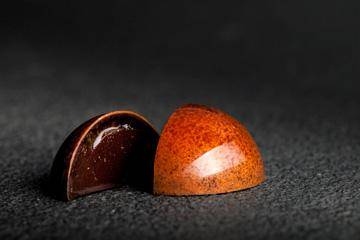 Location:

Date:

13 Jul 2022 - 14 Jul 2022

Primary course language:

Polish
Kolejny poziom szkolenia z zakresu pracy z czekoladą!
Dwudniowe szkolenie, które w całości składa się z części praktycznej pracy z czekoladą, prowadzone pod okiem wyspecjalizowanego doradcy ds. technologicznych firmy Barry Callebaut. 
- Barwienie czekolady
- Malowanie form barwnikami na bazie masła kakaowego
- Wylewanie korpusów czekoladowych do pralin formowanych
- Przygotowanie kilku rodzajów ganaszy oraz produktów stanowiących nadzienie praliny
- Wykorzystanie gotowych korpusów czekoladowych do tworzenia różnego rodzaju trufli
Do zapisów na kurs zapraszamy osoby, które posiadają doświadczenie z zakresu Podstawy pracy z czekoladą 1.0 
WE PROVIDE:
- A fully equipped workspace
- An apron, which participants take with them at the end of the training
- Recipes to be used as materials during the course
- A wide range of products to be used during the training
- Lunch and all-day access to coffee/tea
- Training completion certificate
- Training organised from 9 a.m. to 4 p.m.
- If the minimum number of participants does not meet, the course may be cancelled
- The prices quoted are net prices (23%)
- Clients can be company owners as well as private persons