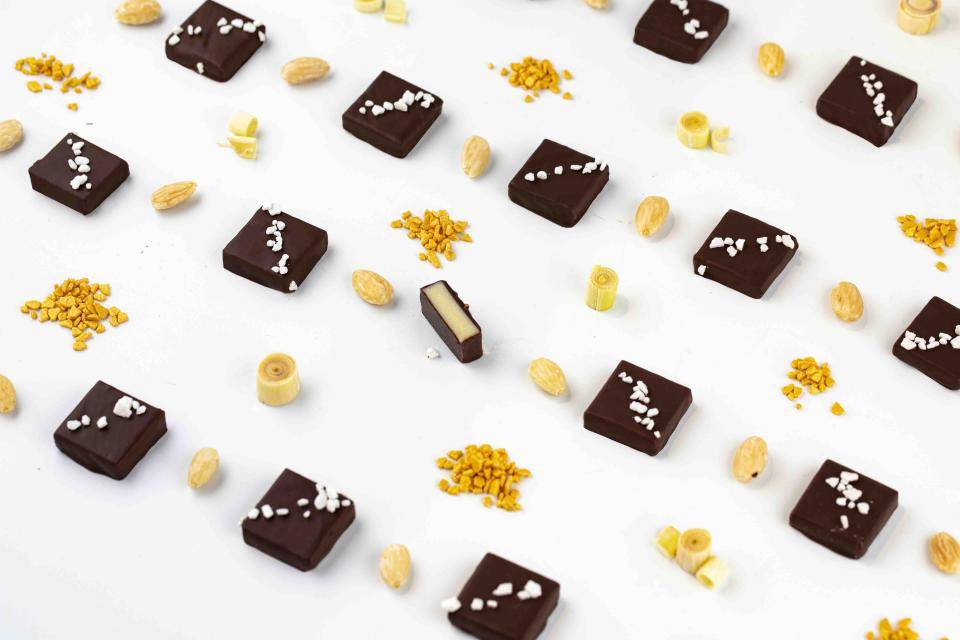 Location:

Date:

22 Nov 2023 - 24 Nov 2023

Primary course language:

Russian
Погрузитесь в мир конфет с шефом Академии Шоколада России Дарьей Груздевой! Узнайте ещё больше о работе с шоколадом и усовершенствуйте свои навыки.
Оплата курса возможна в рассрочку, долями и в кредит.
Курс длится 3 дня с 9:00 до 18:00.
Теоретический блок:
Какао-масло: кристаллизация, прекристаллизация. Окрашивание корпусов конфет разными техниками.
Сахар. Насыщенный сироп. Кристаллизация и ее предотвращение. Виды сахаров, используемых в начинках конфет. Роль сахаров в начинках.
Жиры. Сочетание разных видов жиров и какао-масла. Приготовление начинок для конфет на основе жиров.
Мармелад. Разные виды пектинов.
Хранение и заморозка готовых изделий.
Дефекты готовых изделий и как их избежать.
Практическая работа:
Темперирование разных видов шоколада
Окрашивание корпуса для корпусной конфеты
Приготовление ганашей для разных видов конфет
Приготовление разных типов начинок для конфет
Глазирование конфет вручную
Дизайн нарезной конфеты
Создание полых шоколадных фигурок и их декорирование
Список изделий:
1. Корпусная конфета «Инжир-портвейн»
   - ганаш с портвейном и шоколадом Callebaut Ruby
   - мармелад из инжира, портвейна и бальзамического уксуса
2. Корпусная конфета «Lungo»
   - кофейный маршмэллоу
   - ганаш на шоколаде Cacao Barry Alunga 
3. Корпусная конфета «East»
   - лимонный гель
   - ганаш с японским чаем генмайча на шоколаде Cacao Barry Zephyr
   - хрустящий слой с рисом
4. Корпусная конфета «Тёмный ром»
   - жидкая начинка с ромом
5. Корпусная конфета «Черный кунжут»
   - медовая начинка
   - ганаш с лимоном и шоколадом Carma Black Zabuye
   - пралине из черного кунжута
6. Нарезная конфета «Османтус-ананас»
   - мармелад из ананаса и османтуса
   - ганаш на шоколаде Cacao Barry Tanzanie
7. Нарезная конфета «Марципан-лемонграсс»
   - ганаш с марципаном и лемонграссом на шоколаде Carma Nuit Blanche
8. Нуга на белом шоколаде Chocovic Sebastian с орехами
9. Батончик «Single»
   - шоколадно-ванильная карамель c шоколадом Carma Milk Seriz
   - апельсиновая джандуйя
   - ванильное печенье
10. Плитка с малиновой карамелью, фисташковой джандуйей и шоколадом Callebaut Ruby
11. Корпусный батончик с кедровым пралине
12. Фигурка «Шоколадный плод»
13. Драже с орехом и джандуйей Rocher "
Payment terms:
100% prepayment.
Conditions for refunds:
The participant has the right to request a refund no later than 21 (twenty-one) days before the master class. The Contractor makes a refund based on a written request of the Customer within 10 working days after receiving the request by e-mail: CA_russia@barry-callebaut.com
Classes run from 10:00 am to 6:00 pm with a lunch break (organised by the Academy). Students are provided with tunics and aprons as well as flow charts and writing utensils for the duration of the class. A separate workstation with a set of tools is provided for each student. Every student receives a personal certificate at the end of their training.
The Russian Chocolate Academy is located at: Moscow, Leningradsky Prospect 72, k.2, BC "Alkon", 4th floor.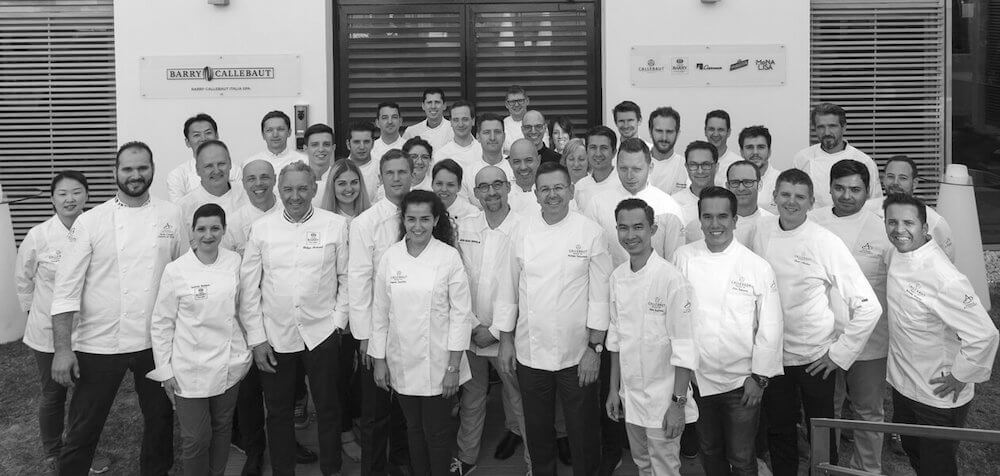 Create Your Account Today
Unlock free unlimited access to professional recipes, techniques and many more practical resources to sharpen your skills and grow your business.