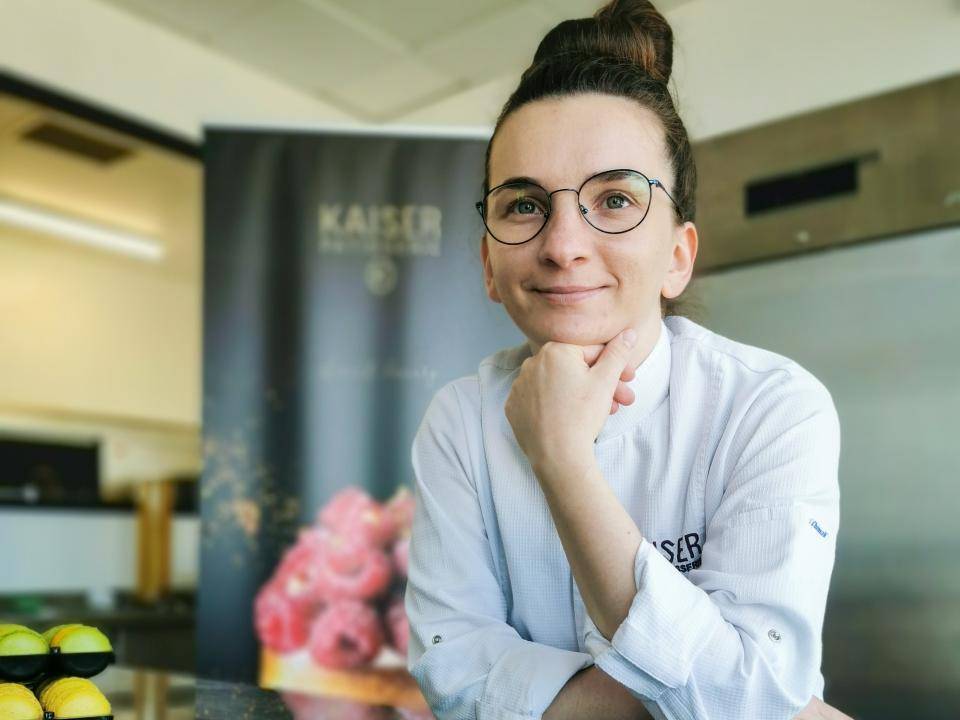 Location:

Primary course language:

Polish

Segment:

Bakery/Pastry Shop

Gelateria/Coffee Shop
Zapraszamy na jednodniowe szkolenie cukiernicze, które poprowadzi Magdalena Adamska, która pierwsze kroki w zawodzie stawiała w poznańskich hotelach i restauracjach, początkowo pracując na kuchni, jednak pasja i zamiłowanie do deserów sprawiły, że pozostała wierna cukiernictwu. Uwielbia francuski styl, przede wszystkim makaroniki. Obecnie pracuje w Kaiser Patisserie, na stanowisku sous chef'a. W 2022 roku wraz z Kamilem Szulcem zdobyła Mistrzostwo Polski w przygotowaniu deseru. Natomiast w tym roku zdobyła 1 miejsce w konkursie Debic Pastry Cup. 
Podczas szkolenia dowiesz się jak przygotowywać francuskie ciasteczka zwane Makaronikami, jak sprawić aby zawsze wychodziły chrupkie, pełne w środku oraz zachowywały charakterystyczny dla nich kształt. 
Podczas szkolenia zostaną zaprezentowane techniki produkcji makaroników na bazie bezy włoskiej oraz francuskiej, a także zostanie przygotowane 8 różnych rodzajów ganaszy, które znakomicie komponują się w tym pozornie łatwym i pysznym francuskim ciasteczku. 
Smaki ganaszy jakie obejmuje program kursu:
Wanilia
Czekolada 
Słona pistacja z praliną pistacjową
Kokos
Cheescake lime
Marakuja z karmelem
Czarna porzeczka 
Guava- wanilia
WE PROVIDE:
- A fully equipped workspace
- An apron, which participants take with them at the end of the training
- Recipes to be used as materials during the course
- A wide range of products to be used during the training
- Lunch and all-day access to coffee/tea
- Training completion certificate
- Training organised from 9 a.m. to 4 p.m.
- If the minimum number of participants does not meet, the course may be cancelled
- The prices quoted are net prices (23%)
- Clients can be company owners as well as private persons
Create Your Account Today
Unlock free unlimited access to professional recipes, techniques and many more practical resources to sharpen your skills and grow your business.