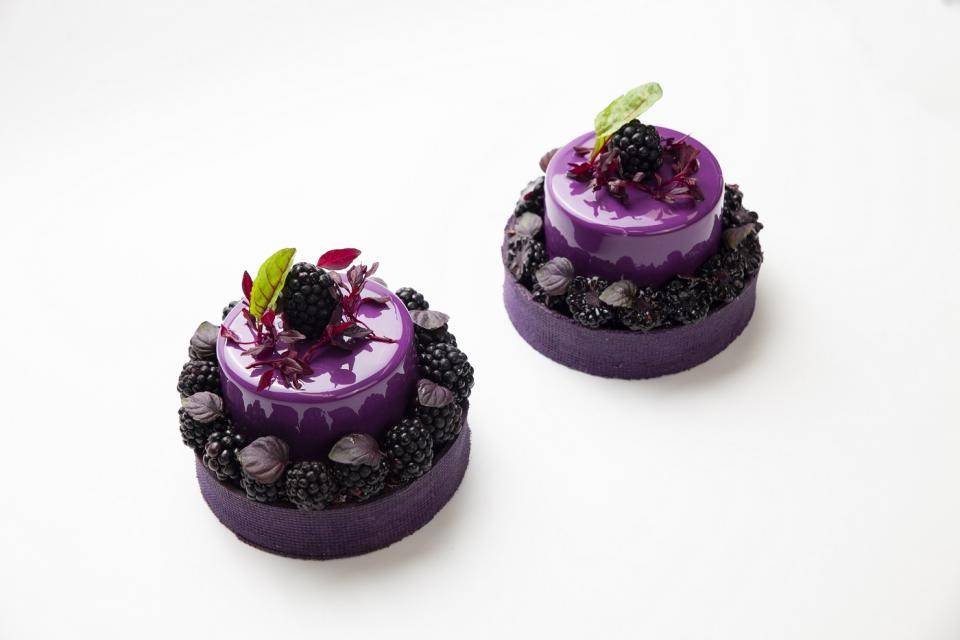 Location:

Date:

29 Jun 2022 - 30 Jun 2022

Primary course language:

Polish

Secondary course language:

English
Tematem przewodnim szkolenia będzie Cukiernictwo nowoczesne w wykonaniu hiszpańskiego cukiernika Hansa Ovando.
Hans zaprezentuje różnorodne techniki przygotowania monoporcji od podstaw do finalnego wykończenia wraz z dekoracją.
Podczas szkolenia poznasz sposoby łączenia smaków, tworzenie tekstur, warstw i kolorystyki w monoporcjach oraz nauczysz się robić poszczególne elementy składające się na nowoczesny styl:  produkty pieczone, kremy, musy, żelki, chrupki, dekoracjie itp.
- Analiza materiałów szkoleniowych wspólnie z prowadzącym oraz praktyczna praca w laboratorium Akademii Czekolady. 
Program szkolenia ciastka indywidualne "Petit gateux" Hans Ovando M.M.A.P.E. 2022 - Najlepszy szef w Hiszpani 2022r.
Banoffee
Czekoladowo-bananowe brownie, waniliowy karmel, karmelizowany banan, ubijany ganasz z  bananów i limonki. Karmelizowany krem ​​czekoladowo-kawowy.
Pop Corn (Maizal)
Biszkopt z kukurydzy i kaszy manny, chrupiąca smażona kukurydza, żel z marakuji/mango i różowego pieprzu, mus karmelowo-waniliowy, glazura z mlecznej czekolady.
This is PEANUTS!
Chrupiąca orzechowa gianduja, orzechowy biszkopt, karmel waniliowy i karmelizowany orzech ziemny, krem ​​z karmelizowanej mlecznej czekolady oraz mascarpone ocierane ganache i polewa czekoladowa.
Granola, rabarbar, truskawki i jogurt
Granola (domowa), żel rabarbar/truskawka, krem ​​jogurtowy i truskawkowa namelaka.
Owocowo po ósmej
Kruszonka z kakao, otręby z mąki żytniej, biszkopt miętowy i żel malinowy, ubijany ganasz czekoladowy i coulis malinowy.
Le Poire (Gruszka)
Ciasto kruche z orzecha laskowego, gruszka i biszkopt korzenny. Karmelizowana gruszka z chrupiącą praliną z orzechów laskowych i kremem z dwóch czekolad.
Le Môre (Jeżyna)
Fioletowe ciasto kruche z malinową gąbką finansjerską, miękkim musem jogurtowym, żelem jeżynowo-porzeczkowym oraz chrupka malinowa i fioletowa glazura.
Ciastko podróżne: Bagaż (Najlepsze ciastko M.M.A.P.E 2022)
Biszkopt orzechowo-czekoladowy, kremo czekoladowe 74%, chrupiąca pralinka sezamowa z żelem z mango i limonki oraz waniliowo-karmelowy mus, glazurowane orzechową giandjują.
WE PROVIDE:
- A fully equipped workspace
- An apron, which participants take with them at the end of the training
- Recipes to be used as materials during the course
- A wide range of products to be used during the training
- Lunch and all-day access to coffee/tea
- Training completion certificate
- Training organised from 9 a.m. to 4 p.m.
- If the minimum number of participants does not meet, the course may be cancelled
- The prices quoted are net prices (23%)
- Clients can be company owners as well as private persons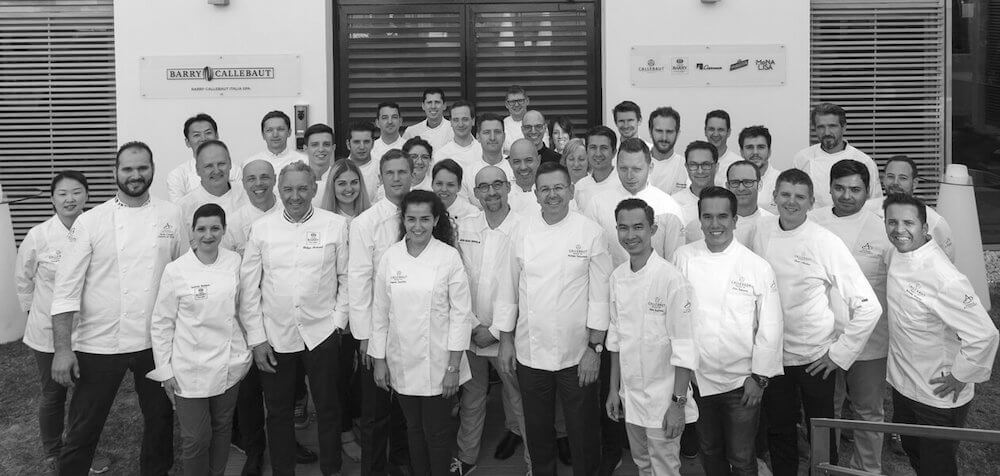 Create Your Account Today
Unlock free unlimited access to professional recipes, techniques and many more practical resources to sharpen your skills and grow your business.