Location:

Date:

18 Oct 2022 - 20 Oct 2022

Primary course language:

French
Développez vos connaissances sur les outils, les techniques et les méthodes utilisées pour personnaliser et différencier vos bonbons de la concurrence.  Ce cours professionnel explore des formes intéressantes, des textures, des saveurs uniques et des techniques de pulvérisation de beurre de cacao coloré. Chaque recette a été conçue pour mettre en valeur les techniques de chocolat les plus avancées qui rendront vos confections inoubliables.
Le cours vous initiera à la création de confiseries chocolatées telles que: les truffes, les ganaches, les pralinés et bonbons à base d'ingrédients classiques les plus vendus.  Le cours vous apprendra la technique de moulage et de trempage à la main, la texture et la durée de conservation. De plus, vous pourrez découvrir la fabrication d'autres confections telles que: les mendiants, les pates de fruits, les guimauve et autres. Vous serez en mesure de produire une large gamme de produits chocolatés, d'apprendre différentes façons de tempérer, d'identifier et de résoudre les problèmes que vous pourriez rencontrer par la suite. 
1er jour
Technologie sur le beurre de cacao/polymorphisme 
Réalisation Ganache
Réalisation Praliné
Réalisation Nougat
Réalisation fourrage d'intérieur
Moulages
2ème jour
Montage d'un petit sujet publicitaire
Réalisation pâte de fruits
Réalisation Caramel
Réalisation guimauves
3ème jour
Machine à enrober et manuelle
Décoration
Finition
Buffet de présentation
Remise des diplômes
Dear participant,
We are happy to welcome you to our Chocolate Academy Casablanca.
Classes start at 9.00 am but we can welcome you from 8.30 am with a good cup of coffee or hot chocolate :).
Lunch is provided at noon and drinks are provided during the meal.
Please let us know if you have any allergies or dietary restrictions.
We will provide you with chef's aprons during your course.
We look forward to meeting you and seeing your creations! See you soon!

- The Chocolate Academy Casablanca team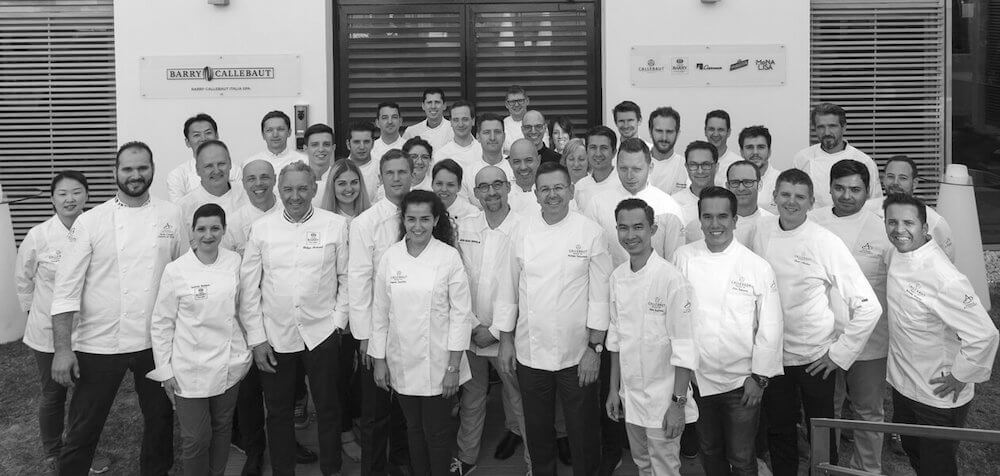 Create Your Account Today
Unlock free unlimited access to professional recipes, techniques and many more practical resources to sharpen your skills and grow your business.