Location:

Date:

11 Oct 2022 - 13 Oct 2022

Primary course language:

English

Secondary course language:

Greek

Segment:

Chocolate shop

Hotel/Restaurant

Gelateria/Coffee Shop
 Expand your knowledge of tools, techniques and methods used to customize and differentiate your candies from the competition. This professional course will explore interesting shapes, textures, unique flavors and colorful cocoa butter spraying techniques. Each recipe has been designed to showcase the most advanced chocolate techniques that will make your confections unforgettable.
The course will introduce you to the creation of chocolate confectionery like truffles, ganaches, praline, and bonbon based on the classic and best-selling ingredients.  The course will teach you molding and hand dipping technique, texture, and shelf life.  What's more, you will get to explore the making of other confections such as mendiants, pates de fruits, guimauve and others.  You will be able to produce wide range of chocolate products, learn different ways of tempering, identify and solve issues that you may encounter.
Workshop hours:  08.30-12.00, 13.00-16.30
Lunch break:  12.00-13.00, Lunch is provided.
Should you have any allergies or food restrictions, please let us know a week prior to the class.
Accommodation
Pullman Dubai Downtown
Located in Business bay district, in close proximity to Burj Khalifa. 5mins away from the Academy.
For bookings contact: blaise.job@accor.com
https://pullmandubaidowntown.com/
Fourpoints By Sheraton SZR
Conveniently located on Sheikh Zayed Road, a 10mins drive from the Chocolate Academy and is close to DIFC metro.
For bookings contact: corp.szr@fourpoints.com
https://four-points.marriott.com/
Hilton Hotel - Al Habtoor City
Places you in the heart of Dubai, convenient to Academy (8mins drive)
For bookings contact: Mohamed.Saad@hiltonalhabtoorcity.com
http://www.guestreservations.com/
The V Hotel - Curio Collection by Hilton
Overlooking the Dubai Water Canal, this lively hotel is designed to reflect the spirit of the city itself. The building is home to Dubai's premier stage show, La Perle by Franco Dragone, with complimentary access for guests. Located eight kilometers from Downtown and 8mins away from the Academy.
For bookings contact: Olga.Tcelova@hiltonalhabtoorcity.com
http://www.hilton.com/en/hotels/dxbvhqq-v-hotel-dubai/
Media One Hotel
Located in the centre of Media City. Close to Marina, JLT and JBR
For bookings contact: Adelwisa@mediaonehotel.com
https://www.mediaonehotel.com/
Booking Reference: Mention "BARRY CALLEBAUT" when booking directly with the hotel to avail special rates.
Attend professional demos, professional master classes and get inspired! Catch up on missed live sessions!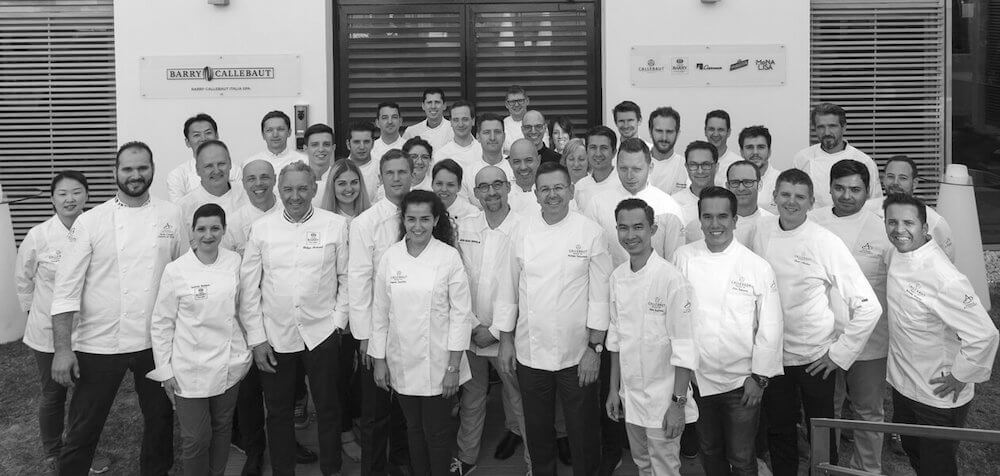 Create Your Account Today
Unlock free unlimited access to professional recipes, techniques and many more practical resources to sharpen your skills and grow your business.