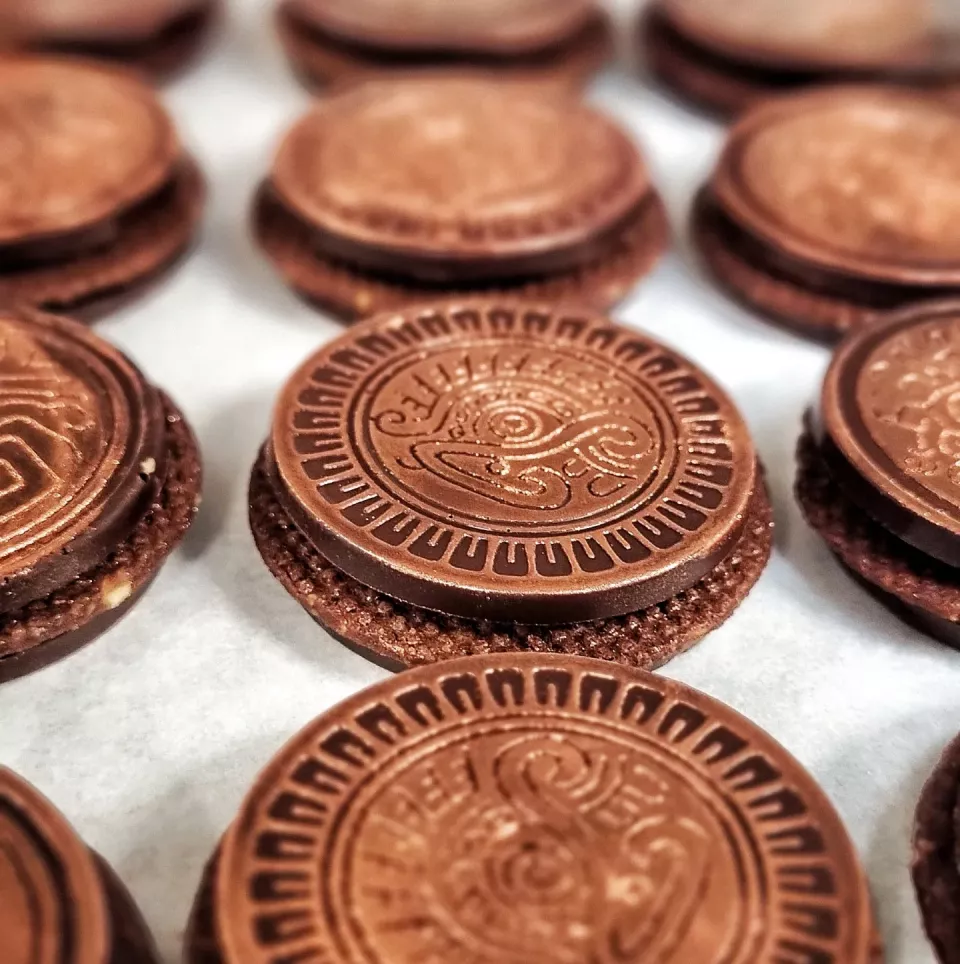 Location:

Date:

26 Sep 2023 - 27 Sep 2023

Primary course language:

Polish
Michał Iwaniuk jako niezwykle utalentowany, ambitny oraz pracowity technolog świata cukierniczego, który zaprezentuje na szkoleniu proces tworzenia pralin, batonów, dekoracji oraz nadzień. Michał w swojej twórczości łamie standardy oraz stereotypy, łączy nietypowe smaki oraz składniki w przemyślanej koncepcji.  
Program szkolenia zawiera:
Malowanie form z użyciem barwników na bazie masła kakaowego
Wylewanie korpusów
Nadziewanie samodzielnie przygotowanymi ganaszami oraz innymi dodatkami
Zamykanie korpusów
Baton or noir
Batony formowane /ORZECH
Bounty/ALUNGA
Cookies orzech laskowy
Ganache 1.0 /CALVADOS/TEQUILA/PISTACJA Z SOLĄ
Krem czekoladowy OCOA/ALUNGA
Lawędowe paluszki
Markiza Earl Grey
Pate de fruit /gruszka/yuzu/malina/truskawka
WE PROVIDE:
- A fully equipped workspace
- An apron, which participants take with them at the end of the training
- Recipes to be used as materials during the course
- A wide range of products to be used during the training
- Lunch and all-day access to coffee/tea
- Training completion certificate
- Training organised from 9 a.m. to 4 p.m.
- If the minimum number of participants does not meet, the course may be cancelled
- The prices quoted are net prices (23%)
- Clients can be company owners as well as private persons
Create Your Account Today
Unlock free unlimited access to professional recipes, techniques and many more practical resources to sharpen your skills and grow your business.