Future Of Foodservice - To Go

Make a difference in the future by acting now
The recovery of the foodservice industry is still ongoing after these troubled times. That's why we have analyzed the main dynamics of the market, so you can capture new market opportunities, attract new customers, and grow your business!
Discover how to improve the attractiveness of your to go desserts menu!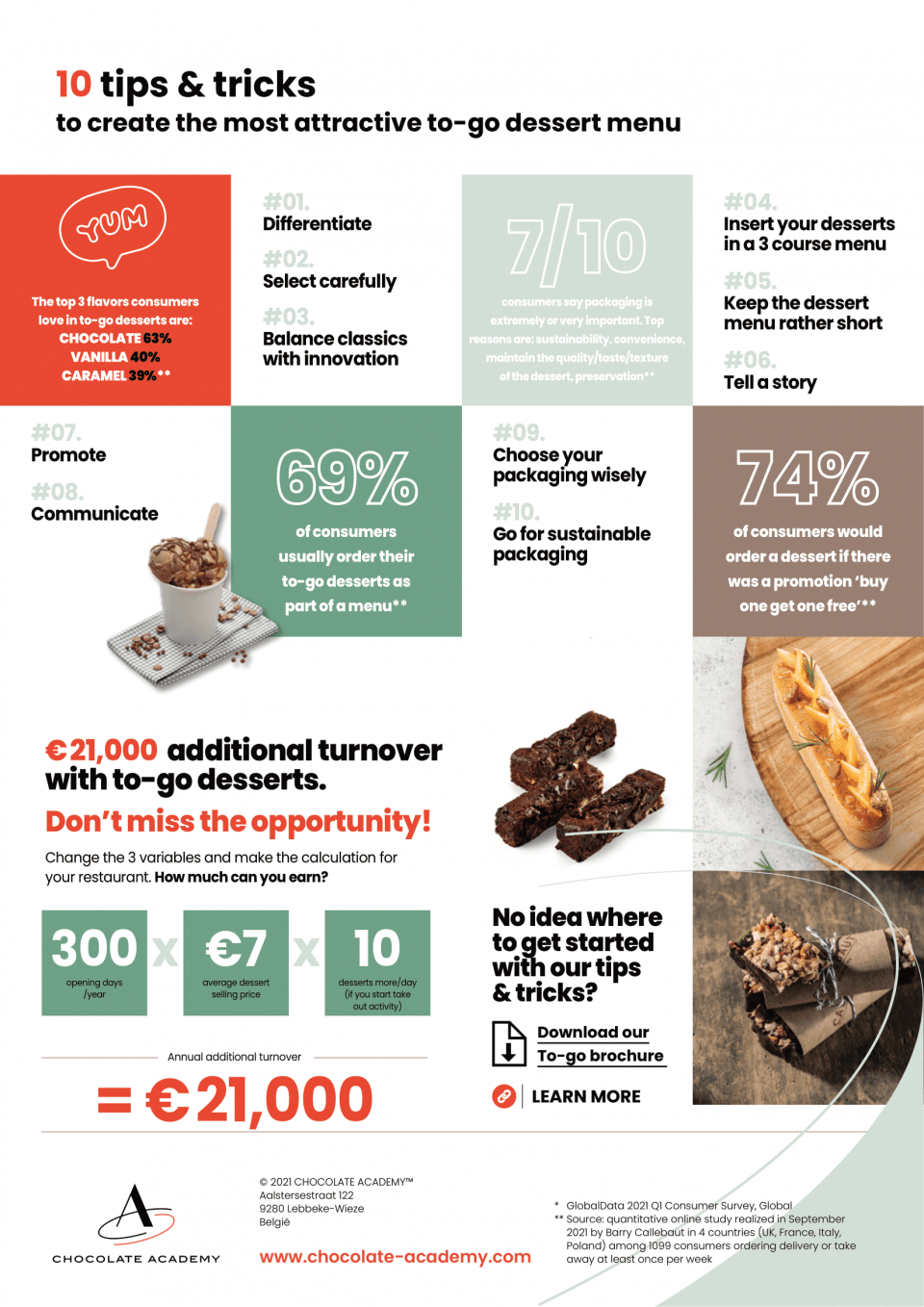 Do you want to increase increase revenue by creating an attractive to-go dessert menu?
Discover our tips & tricks and start creating to-go desserts the smart way, so you can make a difference for your customers!
There are lots of unmissable reasons to download our "TO GO" Guide: 
Takeaway concepts to capture your consumers' hearts
10 tips & tricks from Chocolate Academy's Chefs' to help you crack the to go business
Packaging tips to highlight your to go offer even further
Take away and delivery market data & insights to help you understand this fast-evolving environment
What's in it for me?
Just make the calculation yourself!
Change the three parameters according to your business realities and see how much money you can earn by proposing an attractive delivery and takeaway menu. How much can you earn?