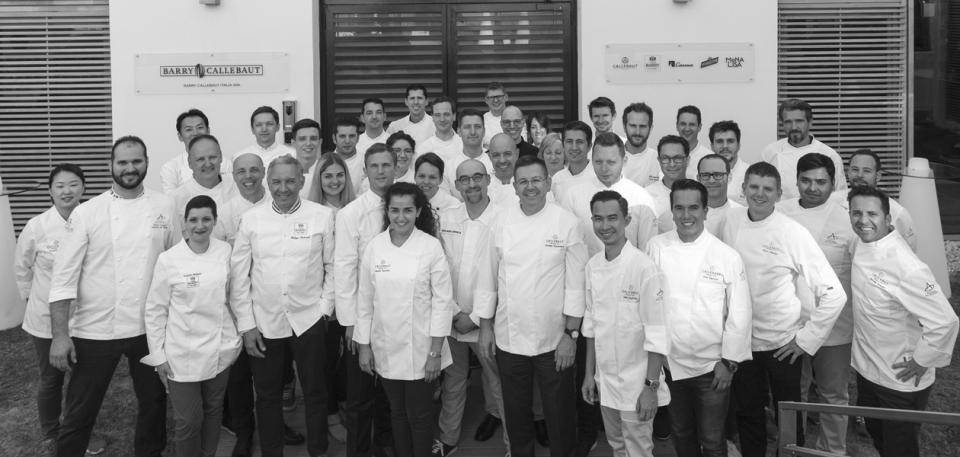 The Barry Callebaut Ambassadors Club unites more than 150 chefs, pastry chefs, and confectioners of international reputation.
The mission of the Club is to transfer its chocolate know-how and techniques to other craftsmen all over the world in order to support the development of new products, product concepts, packaging, recipes and training events meeting professional expectations. Quality, creativity, knowledge of ingredients and process leadership are the main assets of the Ambassadors, who represent the brands Callebaut, Cacao Barry and Carma.

Constantly in touch with the craftsmen, they organize theoretical and practical events, such as training courses, demonstrations or technical assistance, every week and in various regions of the world. Chocolate technology, chocolate bonbons, entremets, desserts by the plate, sculptures, and decorations are some examples of the many topics covered in these sessions.

This proximity of the Ambassadors' Club members to the local markets allows Barry Callebaut to stay in touch with professionals and optimally address their needs.