The Gems in Your Collection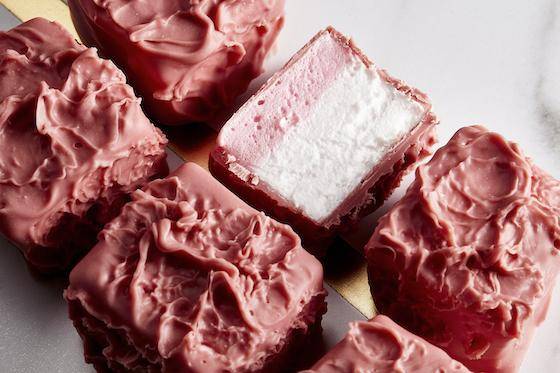 Add sparkle and flair to your display with flavors and colors that POP: Callebaut®'s Ruby RB1 and Gold chocolates offer the new tastes and visual appeal your customers are looking for.
According to an Innova consumer survey in 2020, 3 in 5 global consumers are interested in trying new sensory experiences (aroma, taste, texture, color). Confections made using Ruby and Gold Chocolates offer the excitement of new flavors and colors paired with the luxury of high-quality ingredients. And neither uses artificial colors or flavors - something that is very important to today's ingredient-conscious customer.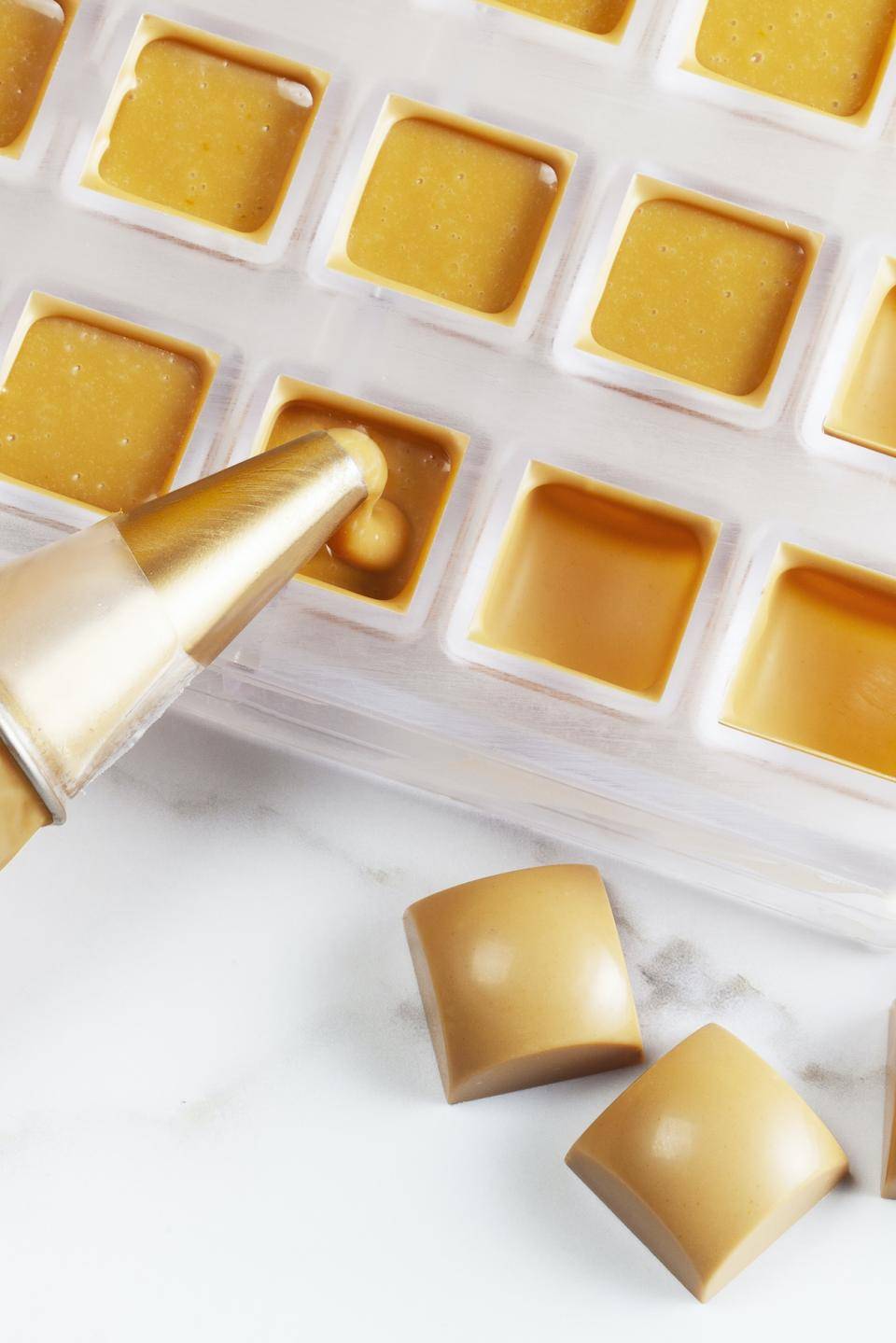 Gold
Callebaut™ Gold Chocolate has an intense yet balanced caramel chocolate taste, with rich notes of toffee, butter, cream, and an exciting dash of salt. It has a warm caramel and pale amber color, with a golden hue. These unique qualities come from the use of caramelized sugar and caramelized milk solids in creating it.
 
How to use it: The crystallization curve for Callebaut® Gold Chocolate is identical to that for Callebaut® Recipe N° W2 White Chocolate, and you'll find its 3-drop fluidity rating means it is well-suited to all confectionery applications.
 
Pair it with:
| | |
| --- | --- |
| Vanilla | Popcorn |
| Tonka Beans | Apple |
| Orange | Pineapple |
| Cherry | Apricot |
| Dates | Lemons |
| Almonds | Matcha Tea |
| Coffee | Dark Chocolate |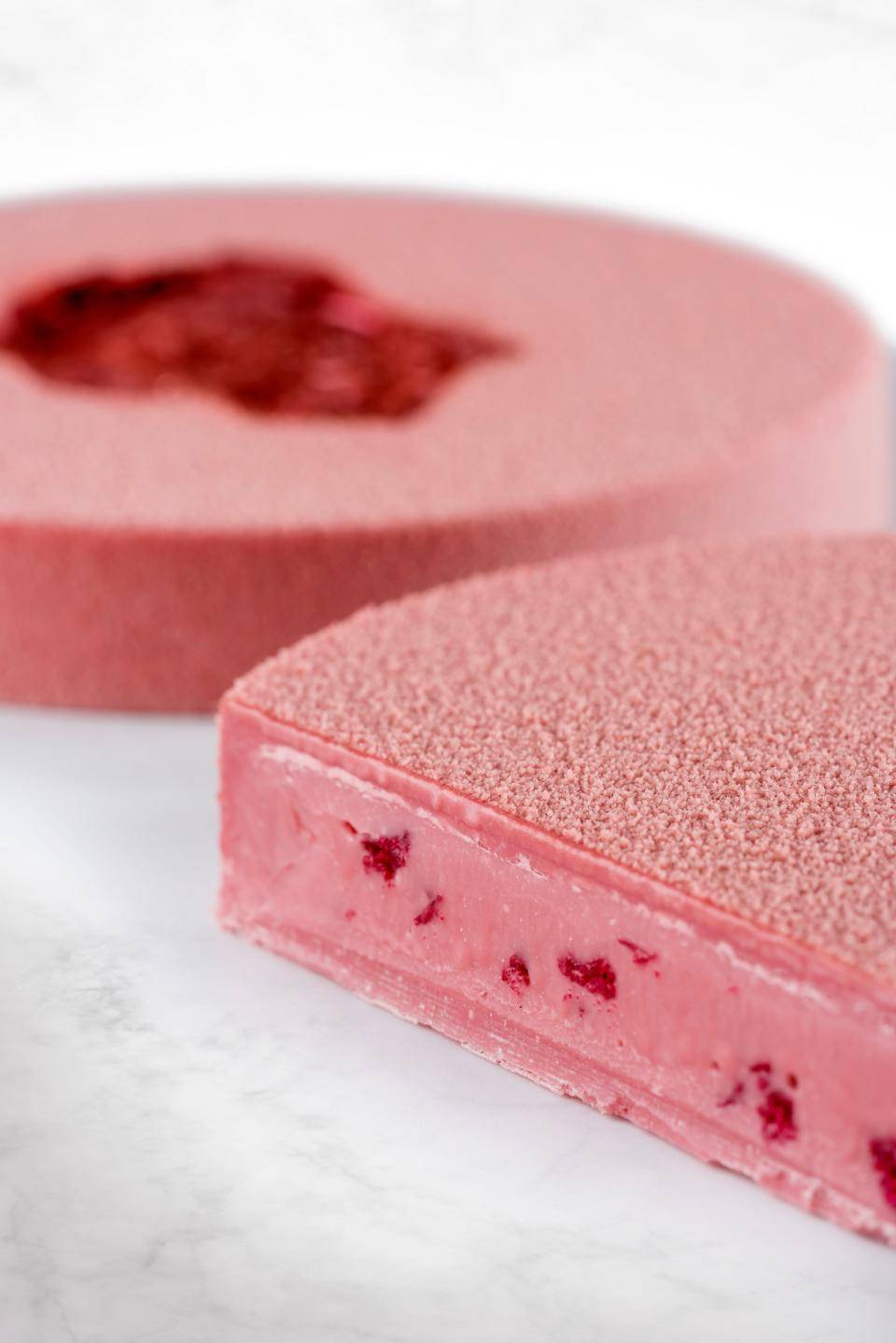 Ruby
More than 10 years ago, one of Callebaut™'s cocoa experts discovered that components of certain cocoa beans could produce a cacao taste experience with an exceptional flavor and color Ruby cocoa beans grow under unique climate conditions and can be found in Ecuador, Brazil or Ivory Coast.
Ruby offers an intense sensorial delight, a totally new taste experience: neither bitter, milky or sweet, but a tension of fresh berry fruitiness and luscious smoothness. Ruby contains no added flavors or colors.
How to use it:  Ruby can be used in all confectionery applications: tablets, molded and enrobed bonbons, and panned products.
The process for tempering Ruby RB1 is very similar to tempering any other couverture, however, the temperature curve is just slightly different.
 
Pair it with:
| | |
| --- | --- |
| Pepper | Curry |
| Cinnamon | Wasabi |
| Basil | Passion Fruit |
| Apricot | Citrus Fruits |
| Fruity Beer | Honey |
| Almonds | Hazelnuts |
| Coffee | Soy Sauce |
Now create some gems of your own