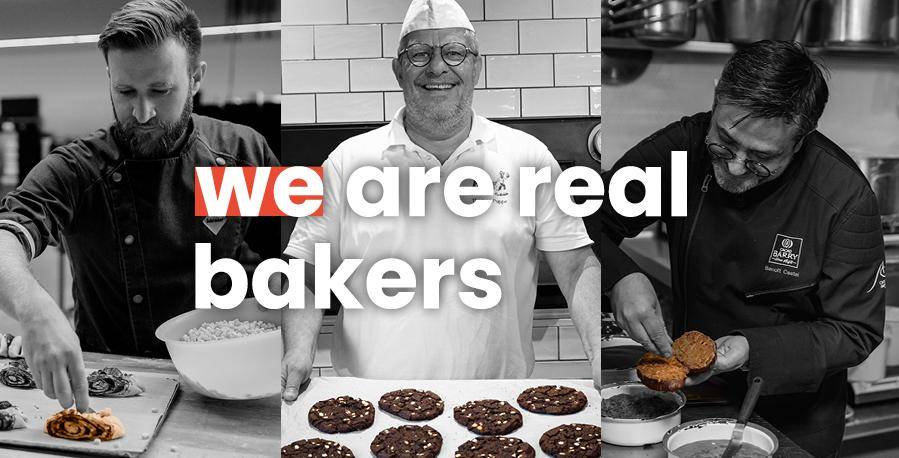 We've interviewed real bakers and business owners just like you, asking them to share their secrets, successes, and top-selling chocolate recipes. You'll get to know everything about their love for chocolate and baking, and how they incorporate chocolate in their baked goods. Curious how these bakers attract a growing number of customers? And why customers keep coming back for more?
Discover how the world of chocolate and baking meet each other, get inspired and create the most successful and exquisite treats!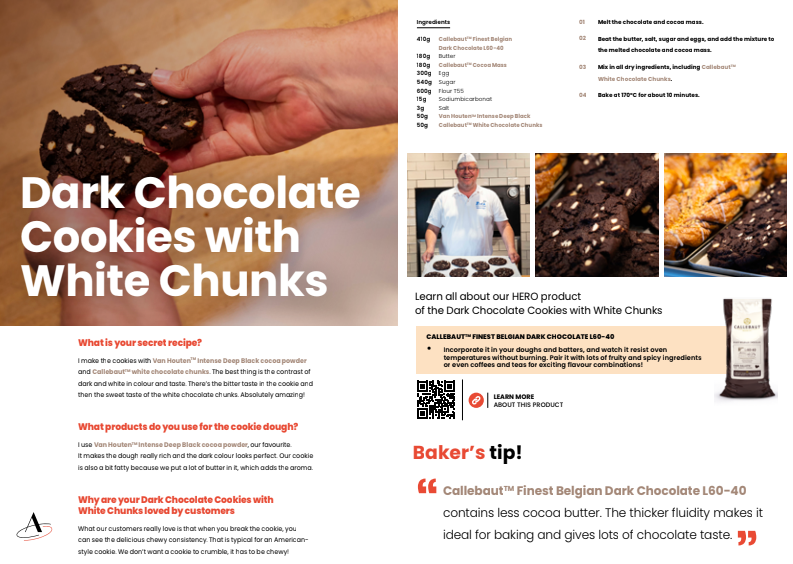 We are Real Bakers: 3 reasons why you should get involved
1. Get Inspired: we have interviewed Bakers  to unravel the secrets of their success: what makes these bakeries unique? Why do customers keep coming back? And what's their favorite product of Barry Callebaut to work with?
2. Start Innovating: Go crazy with your flavors and start experimenting! Do you miss some skills or do you want to take them to the next level? Our courses are there for you!
3. The Result? Business Growth! All these resources are at your fingertips, guiding you in your journey to achieving the skills and confidence that will take you to the next level.
Meet Real Baker Mikkel Hansen
In this episode, chef Kent V. Madsen visits Real Baker Mikkel Hansen where he discovers how chocolate interacts and enhances the flavour of different flours and breads. The iconic Callebaut 811 dark chocolate is matched with the Popped Rye Kernels and in his Sourdough Loaf, Hansen uses Callabaut 823 milk chocolate to add some sweet smoothness!
His tip? "Cut a slice in the bread before it goes into the oven. If you cut it correctly, your bread will rise straight up! Cut just before putting it into the oven. Otherwise, the bread will open too much before baking."
Download the exclusive brochure with the full interview and all the tips and tricks from baker Mikkel Hansen.
Meet Real Baker Benoit Castel
Chocolate Academy™ France Head Chef and MOF Philippe Bertrand meets French Baker Benoit Castel, Baker at the omonimous bakery in Paris, France. Cacao Barry's Extra Bitter Guayaquil is for sure his to-go chocolate for his best sellers Chocolate Lava Cake, Choco Choux and Tradition Chocolate. 
All products are made from scratch in seasonal ranges using simple, short-circuit, fresh and tasty ingredients. From jams to breads and granolas, everything is made in his labs without colouring or preservatives. The pastry-bakery is firmly focused on tomorrow!
Download the exclusive brochure with the full interview and all the tips and tricks from baker Benoit Castel!