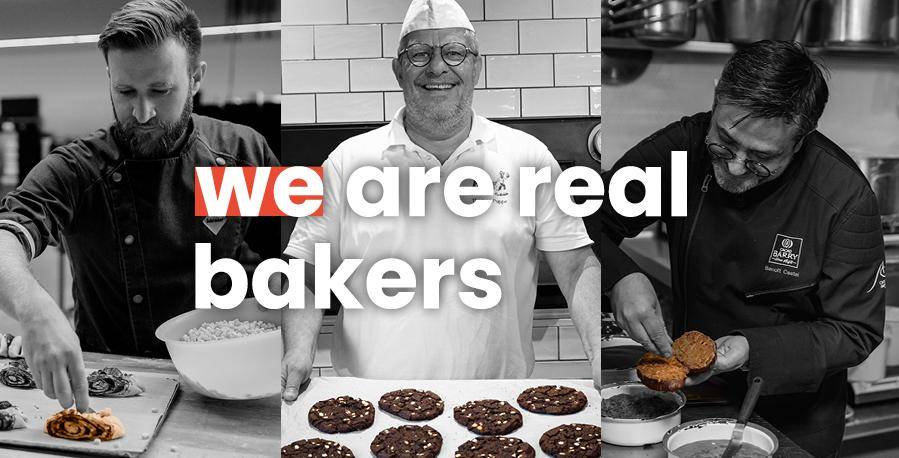 We've interviewed real bakers and business owners just like you, asking them to share their secrets, successes, and top-selling chocolate recipes. You'll get to know everything about their love for chocolate and baking, and how they incorporate chocolate in their baked goods. Curious how these bakers attract a growing number of customers? And why customers keep coming back for more?
Discover how the world of chocolate and baking meet each other, get inspired and create the most successful and exquisite treats!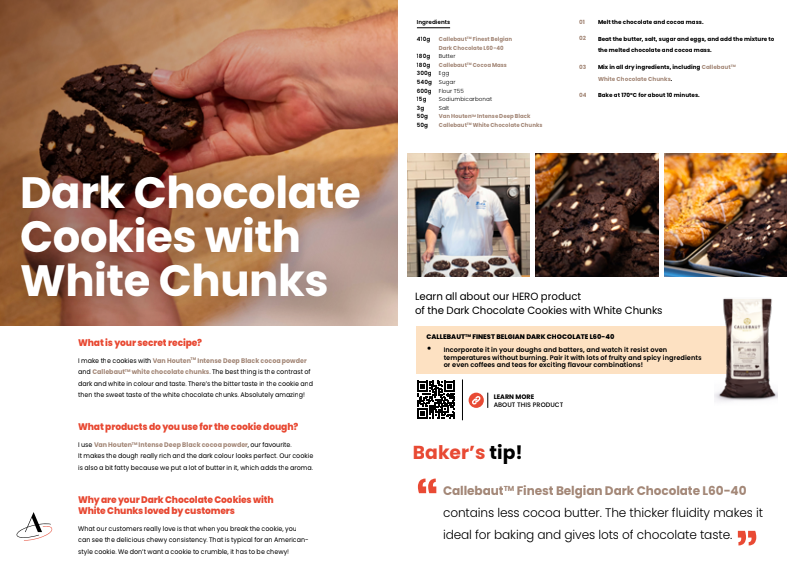 Dive into the Real Bakers booklets and unravel the secrets of unique bakeries around the world.
Take your skills and confidence to the next level as you'll discover:
Products that work for enjoying in the shop or as To Go items for busy customers or for giving as gifts
Ideas for giving traditional items a modern twist that will keep your product selection fresh and increase sales
Advice about what draws customers in and keeps them coming back
We Are Real Bakers Trailer
Get a sneak peak and watch two Real Bakers episodes!
In this episode, Chocolate Academy™ UK Head Chef Julie Sharp meets English Baker Kitty Tait: from a tiny shop in the small market town of Watlington in Oxfordshire a bright star is rising in the world of artisan baking. Kitty Tait, aged 16 (!) has set up a bakery that sells out every day. The Orange Baker has become the place for locals to get the best bread and pastries. And it's a place where Kitty can let her passion for baking and exciting flavour combinations run wild.
Download the exclusive booklet with the full interview and all the tips and tricks from baker Kitty Tait!
Meet Real Baker Kitty Tait
Chocolate Academy™ France Head Chef and MOF Philippe Bertrand meets French Baker Benoit Castel, Baker at the omonimous bakery in Paris, France. Cacao Barry's Extra Bitter Guayaquil is for sure his to-go chocolate for his best sellers Chocolate Lava Cake, Choco Choux and Tradition Chocolate. 
All products are made from scratch in seasonal ranges using simple, short-circuit, fresh and tasty ingredients. From jams to breads and granolas, everything is made in his labs without colouring or preservatives. The pastry-bakery is firmly focused on tomorrow!
Download the exclusive brochure with the full interview and all the tips and tricks from baker Benoit Castel!
Meet Real Baker Benoit Castel