Future Of Food Service To Go Toolbox
Get instant access to the first issue "TO-GO" of the Future of Food Service by 2025 Series. Discover why, draw inspiration from our best-selling to-go recipes and get lots of tips & tricks. Let's take a look at what's crackin' in the world of food-to-go!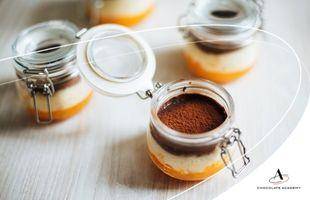 To-go Recipes
Explore these 3 To-Go recipes brought to you by Chef Dries Delanghe!
Caramel Brownie to-go
Very Berry Ice Cream to-go
Coconut Passion Fruit Bomb to-go
Learn more about the ingredients, chocolate and packaging selection, find out preparation and serving tips together with the key food trends of the moment they tie up to.
3 To-Go recipes by Chef Dries Delanghe
Golden Mango Iced Milkshake by Chef Julie Sharp
This drink has a great balance of fruit and caramel so perfect for an indulgent treat! 
Golden Mango Iced Milkshake by Chef Julie Sharp