Confectionery Chocolate Trends 2022
Confectionery Chocolate Trends 2022
Did you know that...
55% of European Millennials eat a vegan or dairy free product at least once a week?
7 in 10 European consumers choose something with chocolate in it when they want to celebrate?
60% of consumers are more likely to buy from companies that are working to reduce climate change?
This and more you'll find in our latest Confectionery Trends report for you to take advantage of! Get inspired and start using chocolate in your trendy desserts!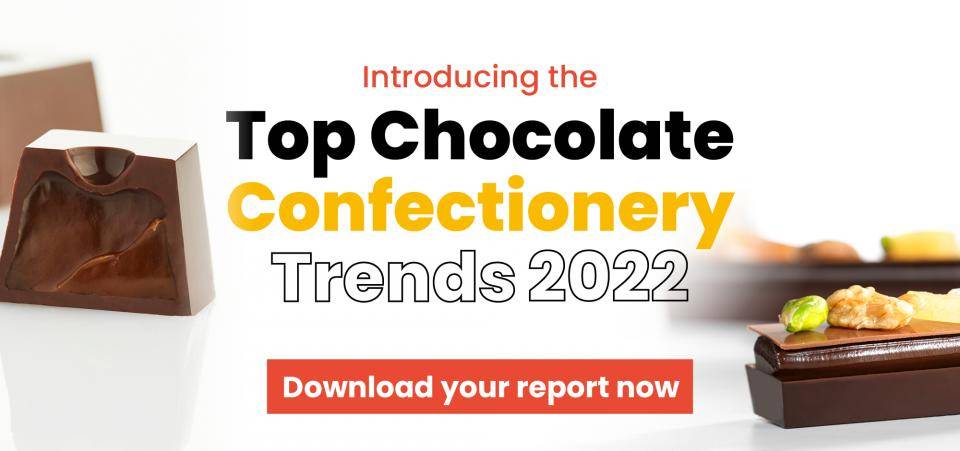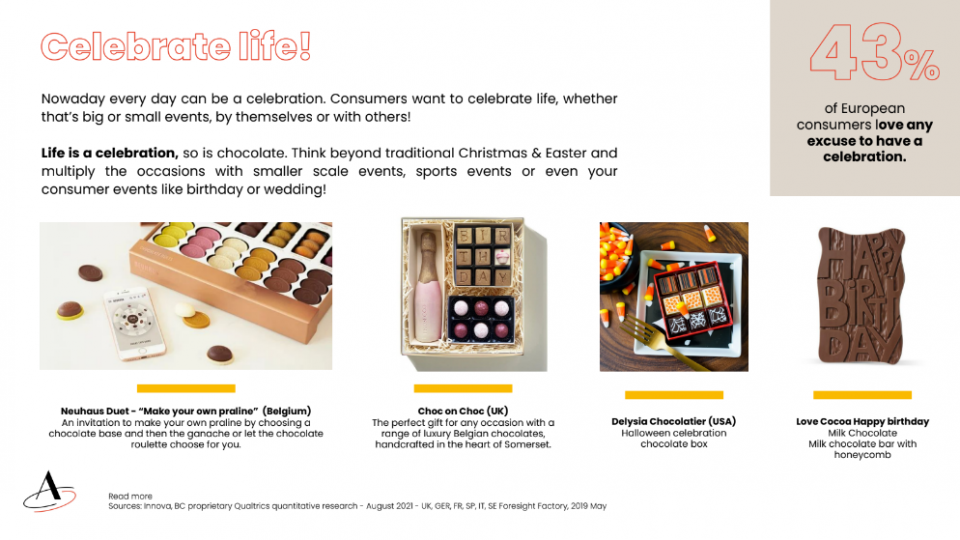 Chocolate represents a dynamic and innovative segment as more than 5000 innovations in retail were launched in Western Europe in 2021 only meaning consumers have constantly changing needs.
To help you navigate its impact on the chocolate category, we have identified last year 4 key trends which we just revisited for you with fresh insights , market examples & solutions.
Eager to learn more?