Discover the NEW Callebaut® Cremas
Discover the NEW Callebaut® Cremas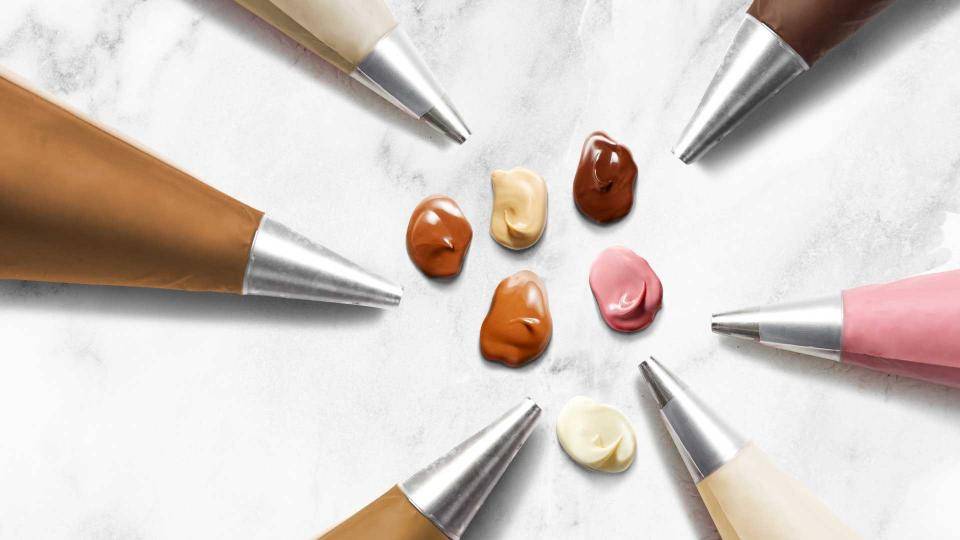 Cremas are the world's first bakery creams that bring the authentic pleasure of our iconic 811, W2, Ruby RB1, Gold chocolates, and high-quality hazelnuts. Ready for you to fill your viennoiserie and pastries after baking.
How cremas will make your life easier?
Superior taste - rich in chocolate
Creamy at room temperature
Ready-to-use. Ready for your magic!
From all-natural ingredients
In 6 exciting flavours

Cremas are on-trend with what your customers want:
7 in 10 consumers think new textures make food a more interesting experience1

45% of consumers like to experiment with new flavours2
40% of millennials actively seek sustainably produced chocolate products3
1. Innova Consumer Survey 2019; Average of UK, US, Spain, France, Brazil, India, Germany, Mexico, China & Indonesia.
2. Global Data; 2020, Top Trends in Foodservice.
3. BC Qualtrics Consumer Research; EU (UK, Germany, France, Spain, Italy, Sweden) –Chocolate –n=1856.
Eager to learn how you can create recipes that add value to your customers? 
Dive into the free inspiration guide and discover:
How cremas can bring your creations to the next level
Unique recipes for you to use created by our Chocolate Academy™ chefs
How cremas respond to the current consumer trends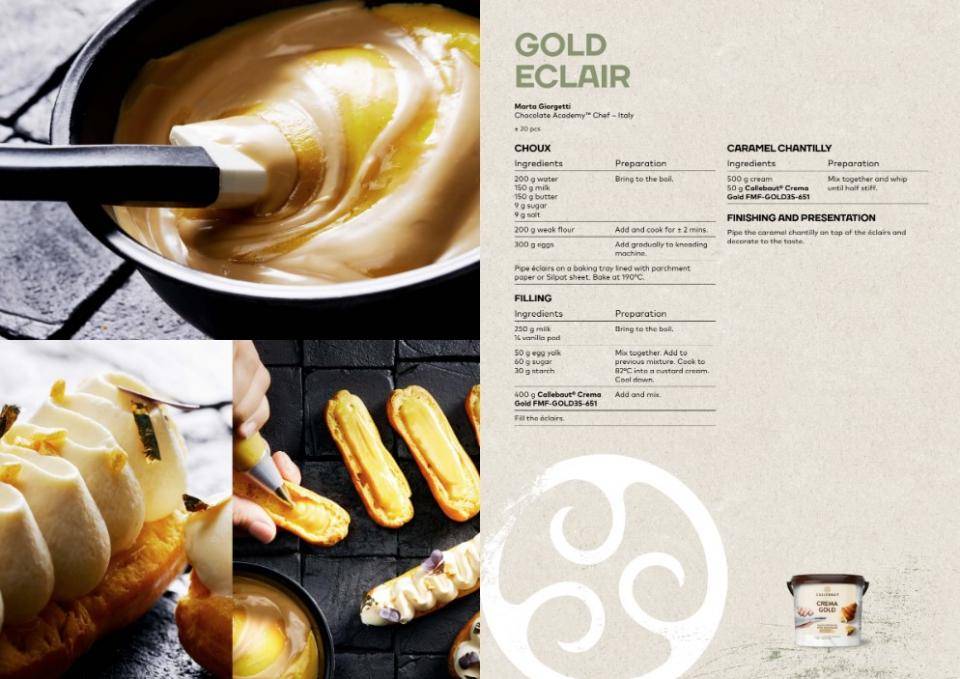 Discover how our chefs are using Callebaut cremas in their creations!
Chocolate Academy™ chef Marta Giorgetti is using Callebaut Crema Gold on biscuits to create a crunchy and creamy dessert with a fine salty aftertaste. Truly indulgent! 
Discover Marta's Golden Biscuit
The Go Nuts created by Chocolate Academy™ chef Kent V. Madsen are ideal to enjoy when traveling. A Go Nut with dark, milk, white or ruby chocolate crema? You name it!
Discover Kent V. Madsen's Go Nuts
Chocolate Academy™ chef Christa Muyldermans likes the flavour of the crema gold in the Brioche Crema crumble in combination with the cinnamon. What will you prefer? 
Discover Christa Muyldermans' Brioche Crema Crumble
Store the product in a clean, dry and odourless environment (15-20 °C). Always use a clean and dry spoon/spatula. We do not recommend reheating the product. Do not store it in a fridge or freezer. In case of partial separation of oils in storage, mix the product thoroughly to recover the original texture. Lower temperatures may cause fat crystallisation, resulting in potential product clogging. Apply slight heat and stir to return the product to perfect condition.