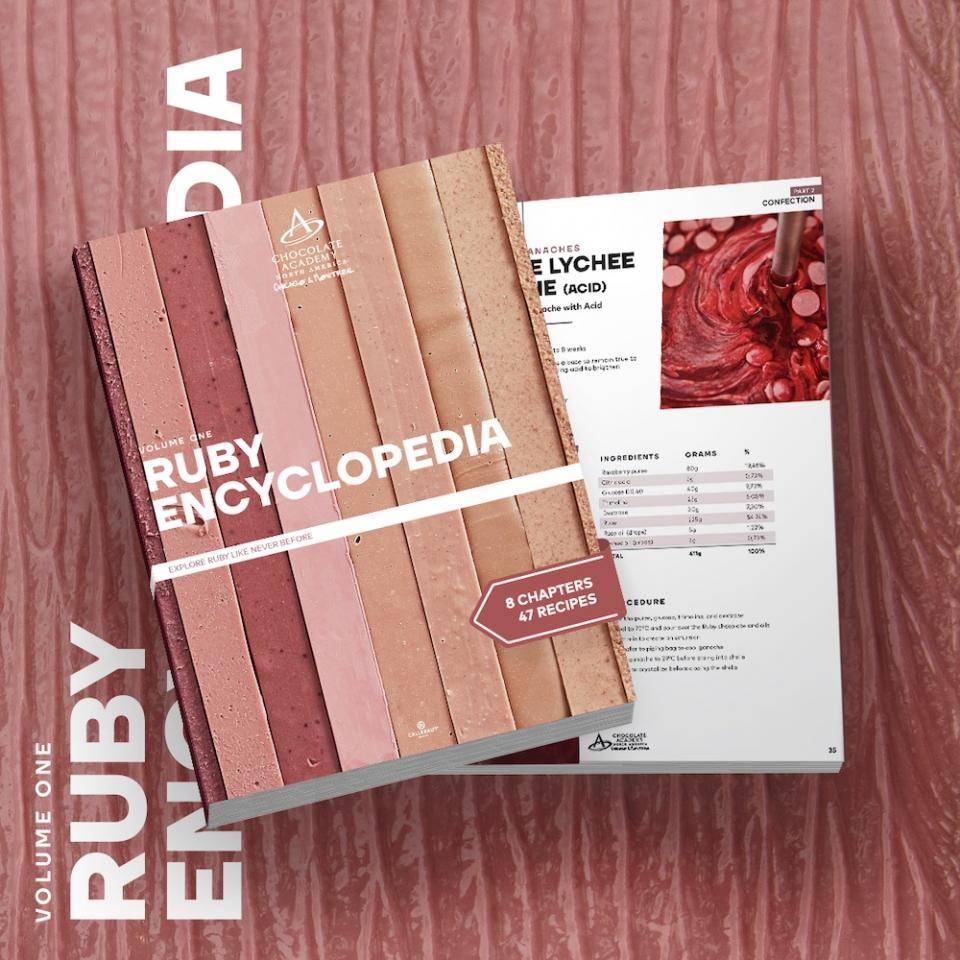 Built like a handbook, the Ruby Encyclopedia showcases unlimited combinations of flavors, textures, and colors, allowing chefs to explore a new palette of applications never seen before.
Along with technical information and usage tips, the Encyclopedia includes a collection of 24 confectionery recipes. Created by the Chocolate Academy North America chef team, these recipes play with acidity and pairings to offer limitless possibilities.
Take a look at two of our favorite recipes!