An Interview with Alistair Birt About the World Chocolate Masters Final
An Interview with Alistair Birt About the World Chocolate Masters Final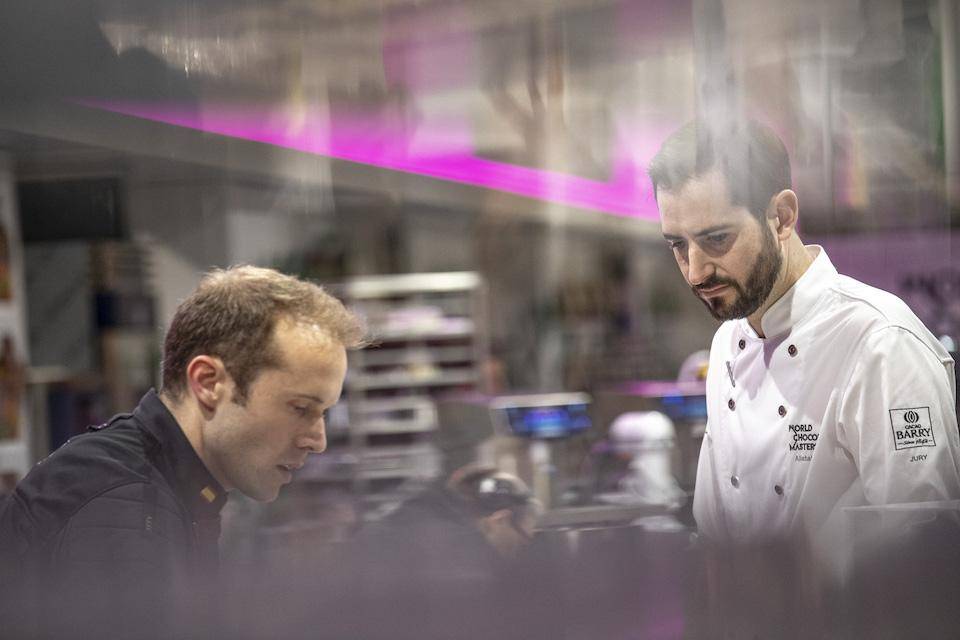 The World Chocolate Masters competition is both showcase and spectacle: a cadre of international chefs undergo intense practice and competition over the course of nearly a year, sometimes longer, working with their local Chocolate Academy™ and chef "godfather/mother" to refine their ideas and hone their skills. The journey culminates in a grueling three-day final competition where the chefs' skills and emotions are on display. We see them producing true works of art and innovation, showcasing their skills as sculptors and chefs. The intensity of the World Chocolate Masters final results in some of the most creative and original chocolate and pastry items ever seen. From inventive flavor combinations to ingenious tools and materials, these are chefs at their best. 
And like a casual runner watching an Ironman race or a hobbyist tennis player watching the Olympics, seeing people at the top of the game, giving it their all, and achieving incredible results lights a fire in us. We see what is possible, learn more about the things we are passionate about, and feel connected to a community of people who share that same passion.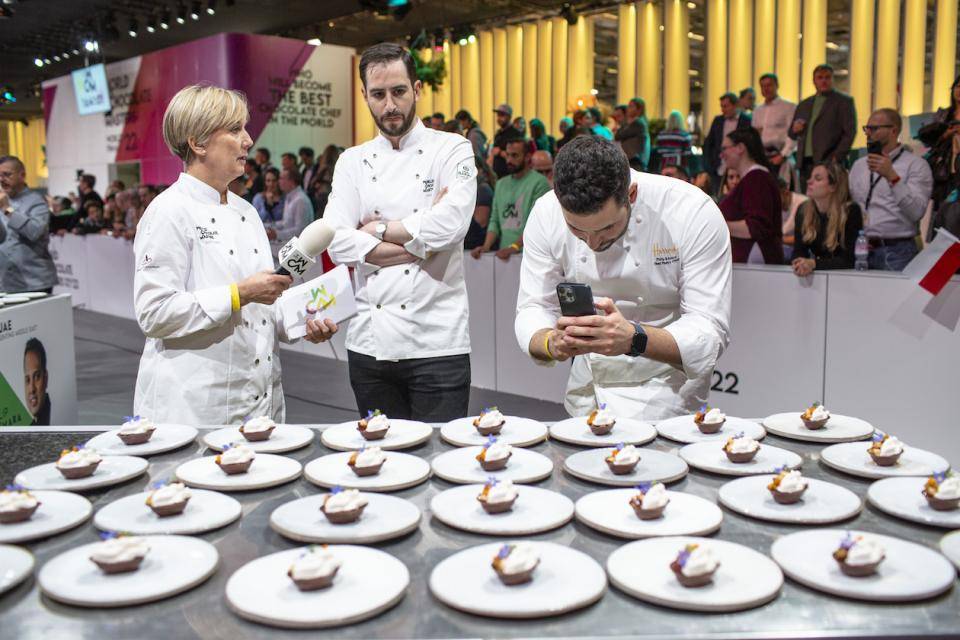 Recently, we had the opportunity to talk with Cacao Barry® Ambassador Chef Alistair Birt about his experience as a jury member at the World Chocolate Masters Final, which took place at the end of October.
Like all of the jury members, Chef Alistair has incredible talent, passion, and experience. He is Senior Head Pastry Chef at Harrods and is familiar with pastry, chocolate, and baking at a very high, aspirational level, and also with the practical, day-to-day aspects of production, running a kitchen, and leading a team. He was also a World Chocolate Masters finalist in 2015! Who better to give us the inside scoop?
We asked: What is the venue like? The Salon du Chocolat is a big event. Did you get a sense of other things going on, or was your focus on the finals?

The judges and competitors go from 6 am to 10 or 11 at night, and the competition is separate from the rest of the venue. The atmosphere is intense, and everyone is focused on only the competition.

We asked: Those are long, intense days for the judges, surely, but what about the competitors? Do you notice energy levels dropping toward the end of those long days?

Not even a little. The competitors have traveled to be there; some have been working toward the Final for years. Many chefs have friends and family in the crowd, cheering for them and helping to keep the energy flowing. 
We asked: OK, something a little lighter: it's a long day, the whole room must smell like CHOCOLATE all day, you're tasting bonbons, pastries… you're finally done for the evening, and it's time for dinner. Do you crave a salad, or are you in Paris?
Anything salty was in high demand. There was some blue cheese in the judges' break room; we welcomed that.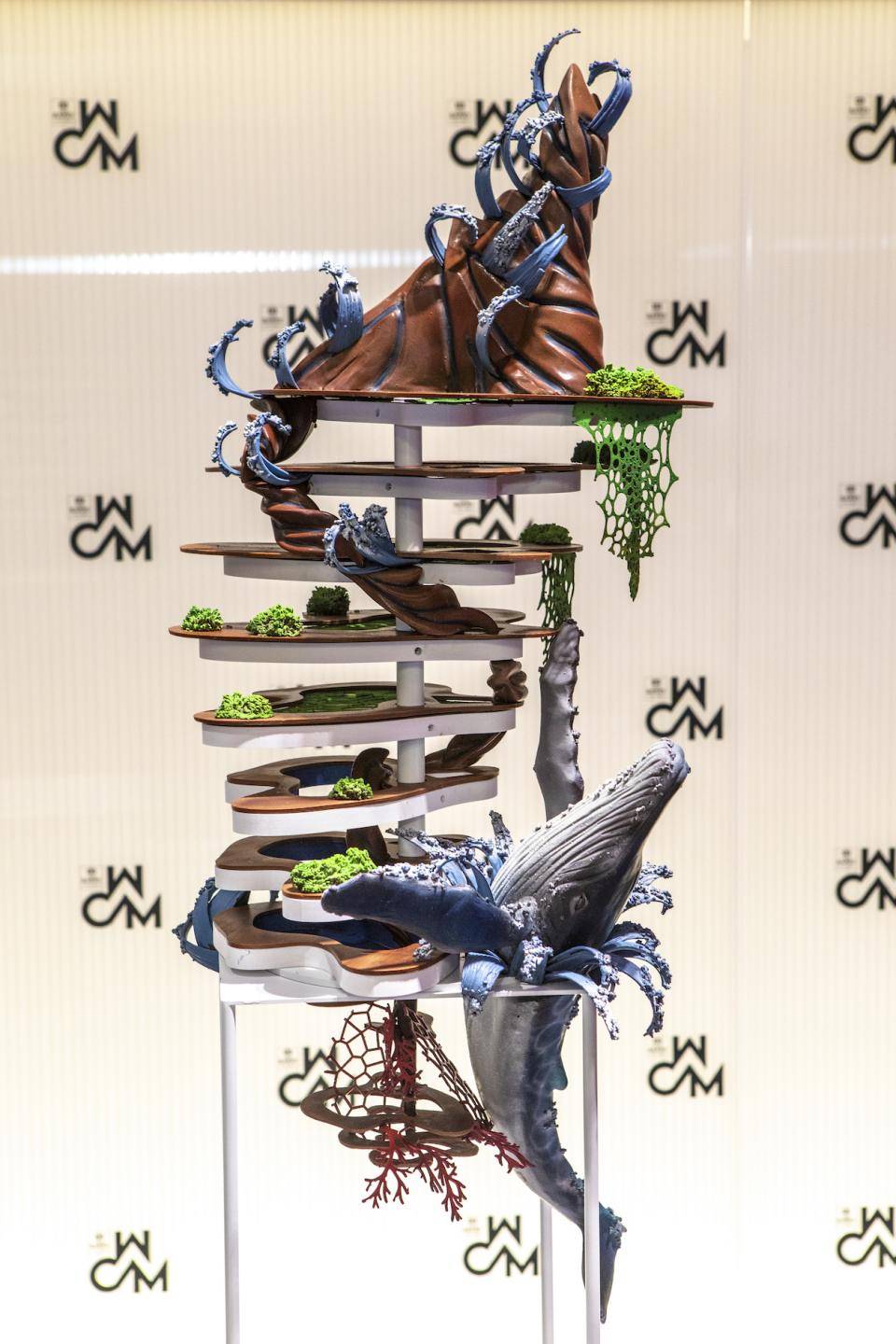 We asked: The theme of this year's competition was #TMRW_TASTES_LOOKS_FEELS_LIKE. It was about the future of chocolate, sustainability, and preserving the environment. Did you see some notable things in keeping with that theme, such as tools, methods, or ingredients?
We saw ingredients from local suppliers; some competitors had even grown some of their own ingredients. Lluc Crusellas (Spain) used brioche scraps to create a drink for his #transform entry. We saw a lot of sustainable packaging. One competitor transported items using corkboard instead of styrofoam.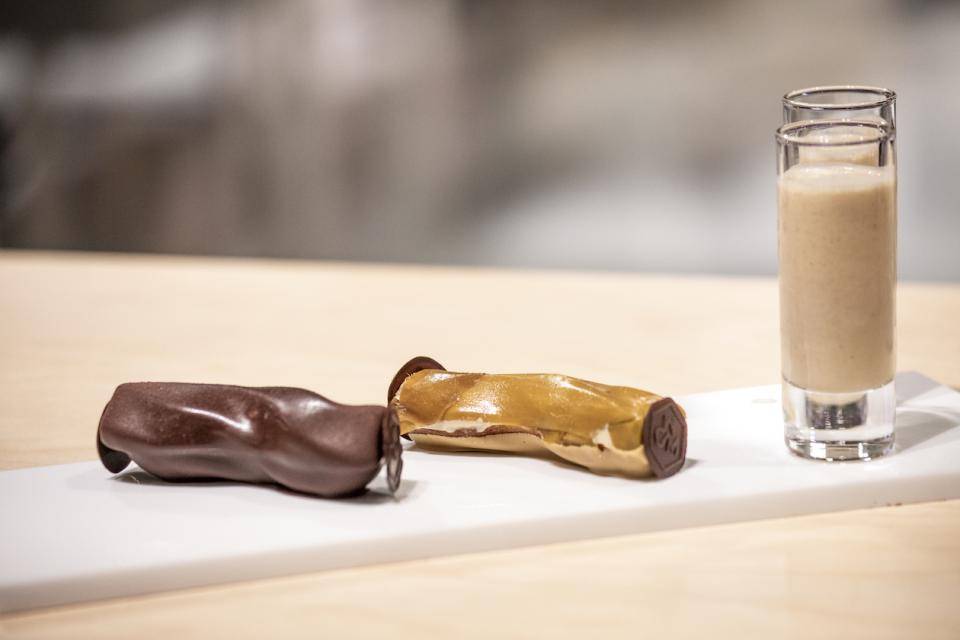 We asked: We like to share techniques that chefs can replicate in their businesses without purchasing specialty molds or machines. Did you see any tools or techniques using everyday items that stood out?
Christophe Rull's (USA) use of a waffle iron is a good example.
Jiro Tanaka (Japan) used a piece of silicone for making his tarts - just something you can buy off the shelf.
Even Igor Zartiskyi (Poland), who created some panned items, used a setup with KitchenAid machines and air-hoses held up by something like IV stands - very homemade.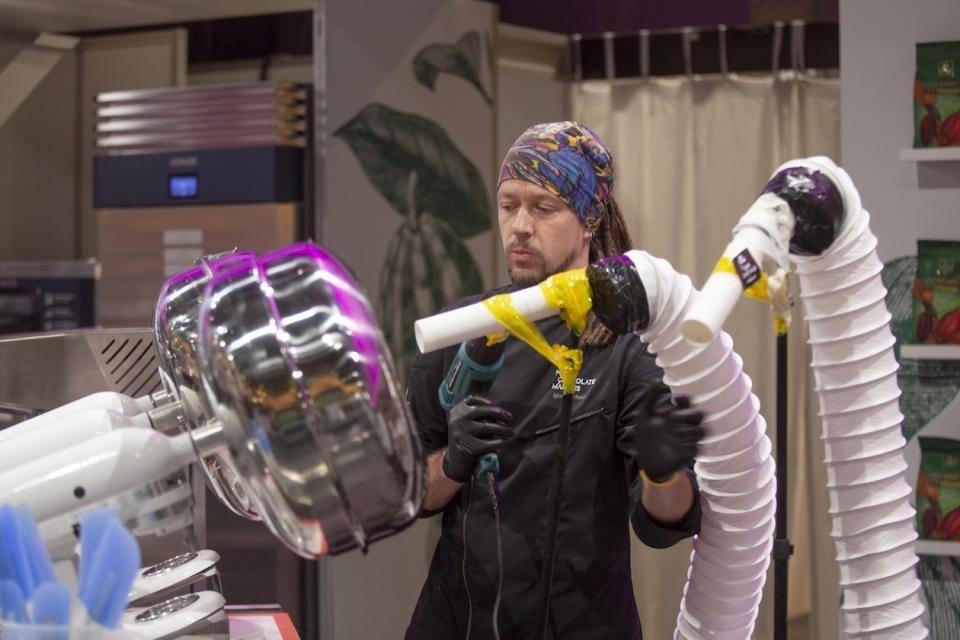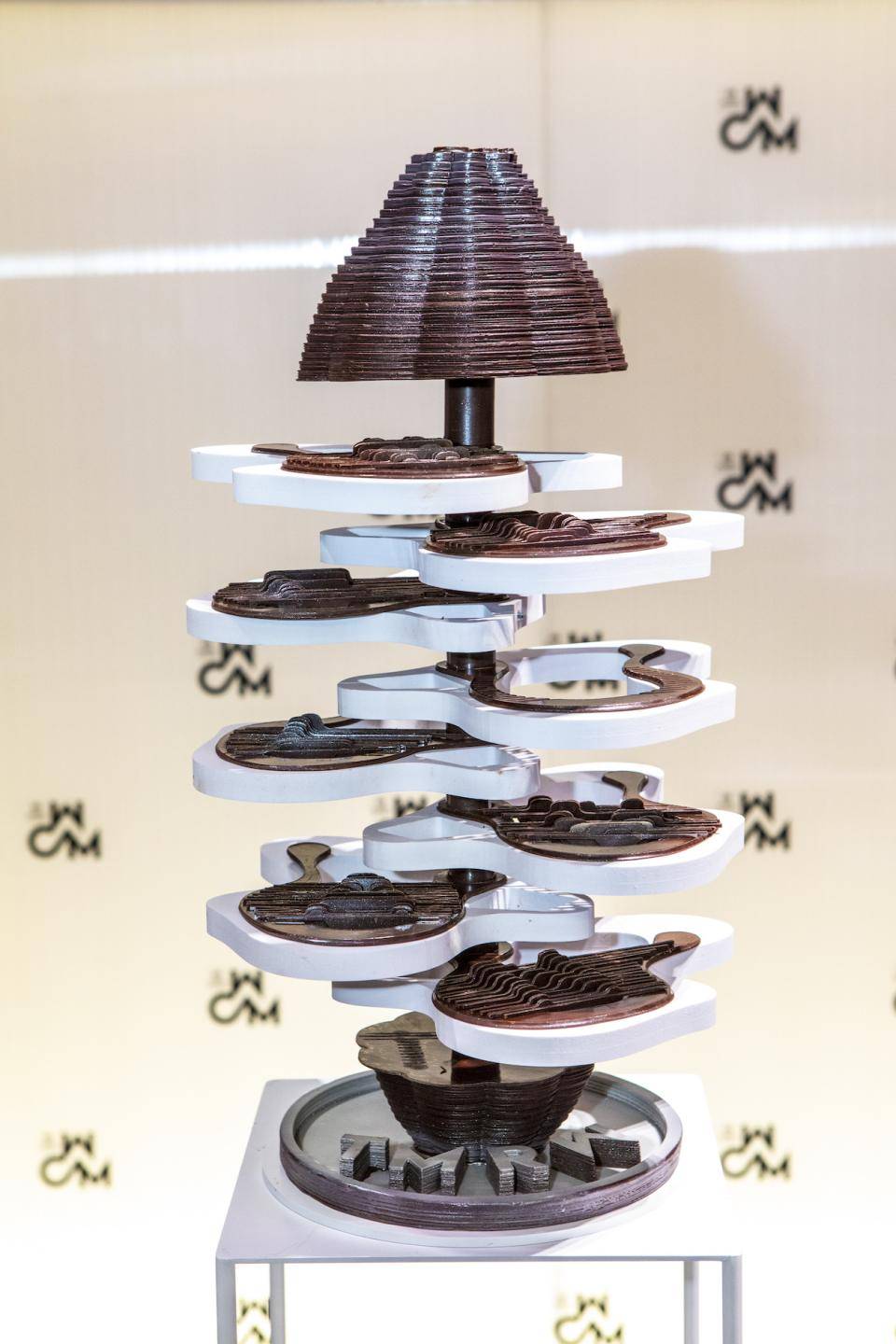 We asked: Do you think that comes from necessity (cost, transport)? Or is it something the competitors see as a form of innovation? Maybe a nod to sustainability?
Practicality is definitely a factor. You need to be selective about the tools you use and what you bring with you. You don't want to transport anything massive. This is where we see competitors getting really creative. 
We asked:  There are a lot of chefs and business owners watching these competitions and saying, "I could never do that," but that's not true, is it? Seeing the innovative techniques used in the competition can get chefs thinking about the possibilities using equipment they have.
Exactly. Even Amaury Guichon (Head of Jury) said to me that there's always a workaround. If you don't have the expensive thing, you can still find a way.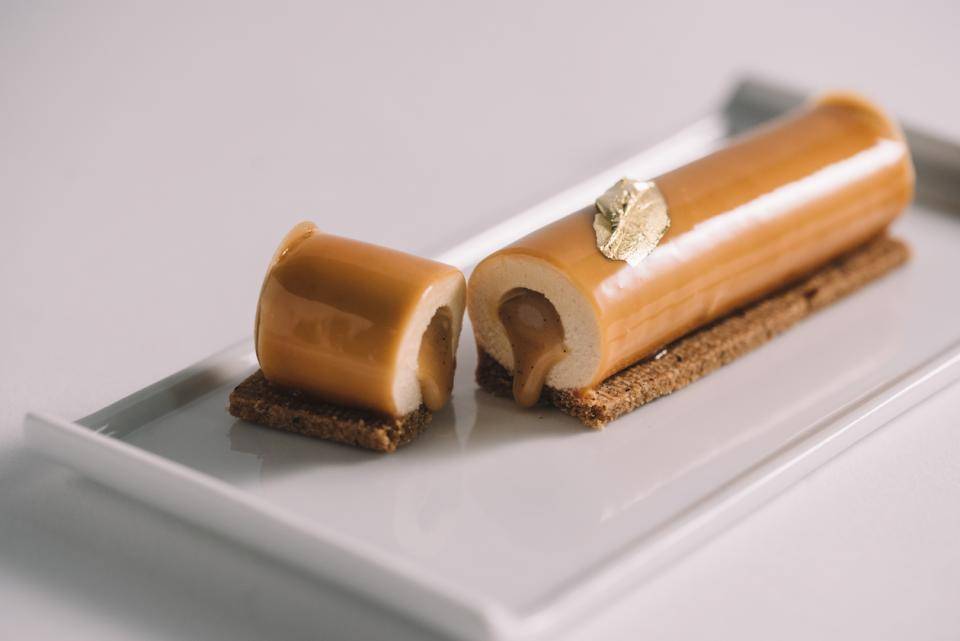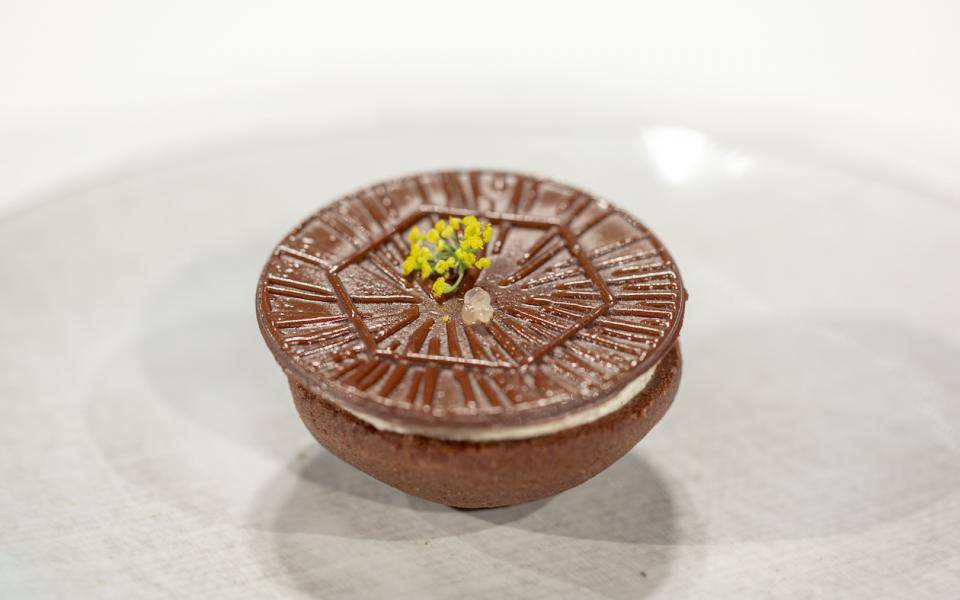 We asked: What about the flip side? Did you see anything notable that did require specialty tools?
Many competitors have custom molds made for their showpieces, and we saw other custom molds and tools. Christophe Rull (USA) had a specially made tool that he froze and then used on gianduja to stamp and cut it at the same time. Chocolate World provided chefs with custom bonbon molds for the competition, allowing the chefs to really express their creativity.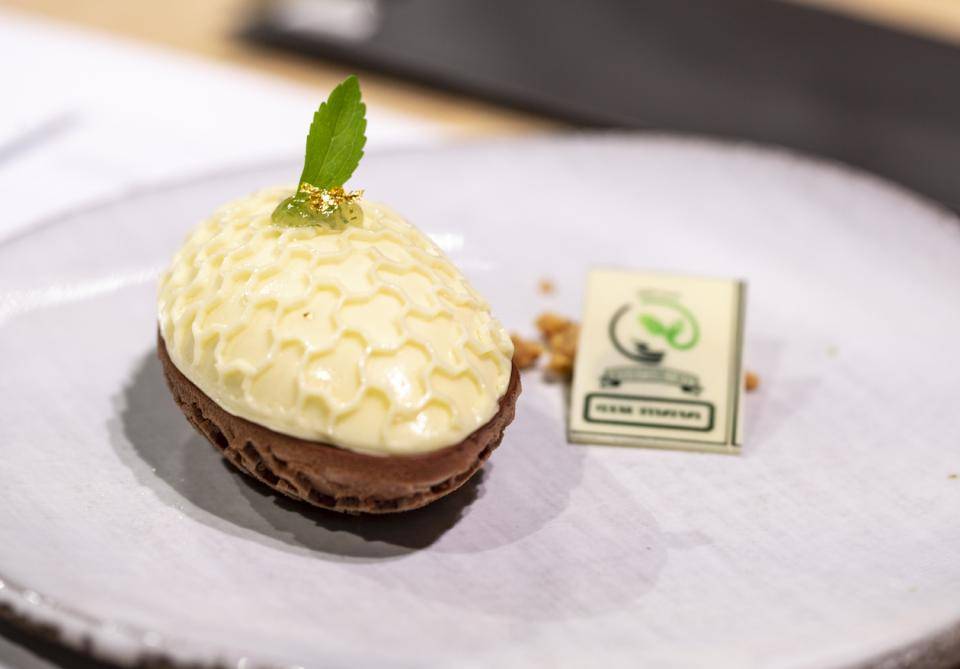 We asked: Were there any flavor combinations or interesting ingredients that stood out to you?
Dongsuk Kim (Korea) used soju in a pastry, and I liked that a lot. Jiro Tanaka (Japan) combined yuzu and chocolate, and while that's certainly familiar now, it worked really well. Somewhat controversially, I liked the olive oil and lemon bonbon created by Anna Gerasi (Italy). I say "controversially" because it might have been a bit pedestrian for some, but it was really well done. Antoine Carréric's (France) bonbon stood out for his use of buckwheat - delicious.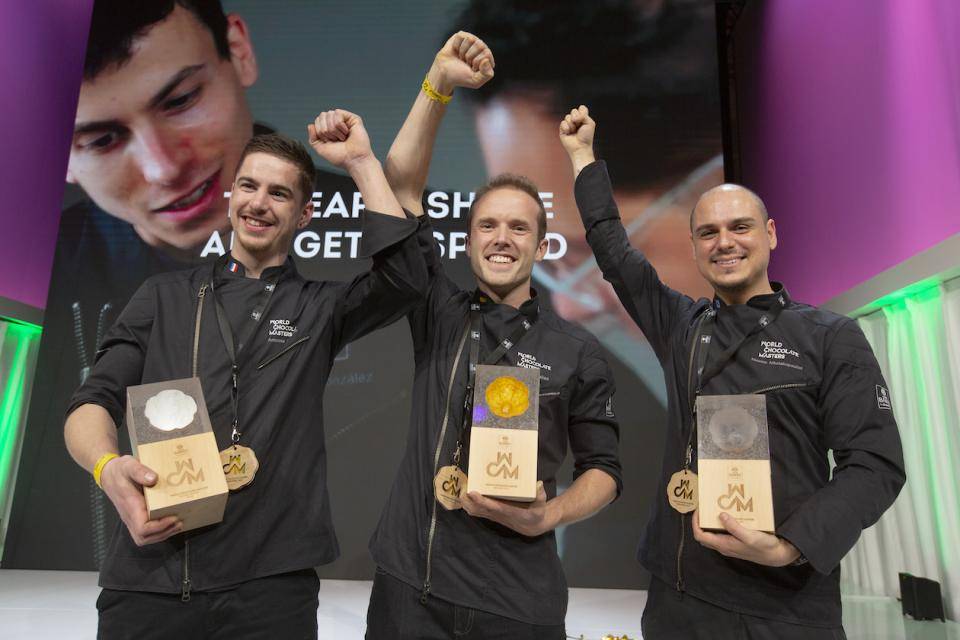 You can watch highlights from the competition, see each recipe for every chef's entry, and even re-watch the entire competition on the World Chocolate Master's Website.
*Chef Alistair's responses have been expanded for clarity and to give more details about the contestants and their entries. Any errors are on the part of Chocolate Academy™, and we encourage readers to contact us with questions or concerns.