Cacao Barry Ambassador® Chris Ford Teams up with Le Creuset
Cacao Barry Ambassador® Chris Ford Teams up with Le Creuset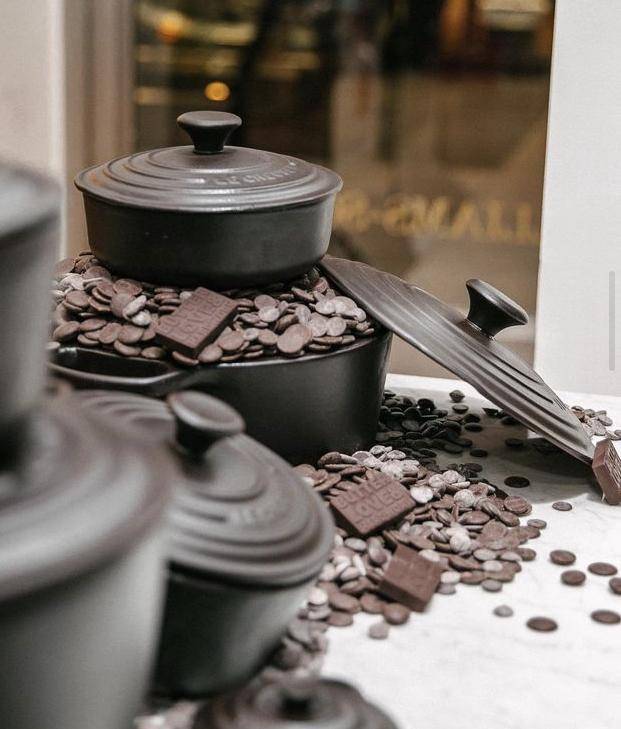 Cacao Barry® Ambassador Chris Ford of Butter, Love, and Hardwork recently worked with Le Creuset to launch a line of cookware in an exclusive chocolate-themed color: ganache. The warm, dark brown color is reminiscent of an indulgent bonbon filling and would be an elegant edition to any home kitchen.

To celebrate the launch, Chef Ford prepared 60 traditional LeCruset pots made entirely from chocolate. The project required over 200 lbs of Cacao Barry couverture!
The cookware is available exclusively from Williams Sonoma, and can be found on their website.