Bakery Foundations I and II available from Van Leer
Bakery Foundations I and II available from Van Leer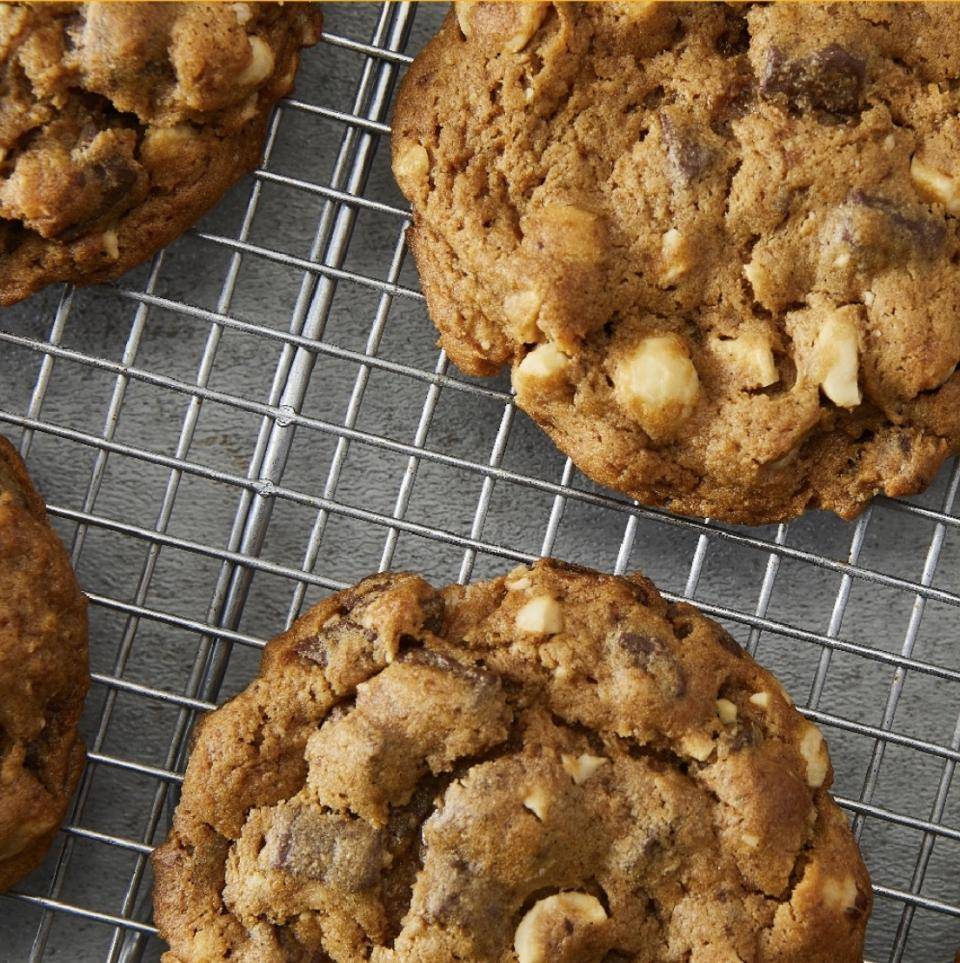 They say you need to learn the rules before you can break them.
The Bakery Foundations was born from that logic.
We believe that the good things in life can be simple (and delicious). Van Leer and American Almond came together, with the help of the Chocolate Academy, to offer you simply delicious bakery recipes that hit the spot every time. 
Volume one offers a variety of donuts, cookies, cakes, muffins, and more - all in a beautifully straightforward way.
Volume two takes this clear and concise approach and applies it to plant-based and gluten-free baking.
A Preview of the recipes you'll find in Bakery Foundations...
These soft dark chocolate cookies are filled with Van Leer Henna 41% milk couverture ganache

Classic banana cake with hazelnut milk chocolate buttercream featuring Van Leer Bel Lactée 33% milk couverture

A Van Leer Kenosha 33% milk couverture glaze adds the perfect finishing touch to a basic donut dough.

Chef Dimitri Fayard includes chocolate chips and walnuts in this gorgeous plant-based Banana Nut Bread

Chef Megan Bell created this plant-based chocolate cake using oat milk and flax seeds