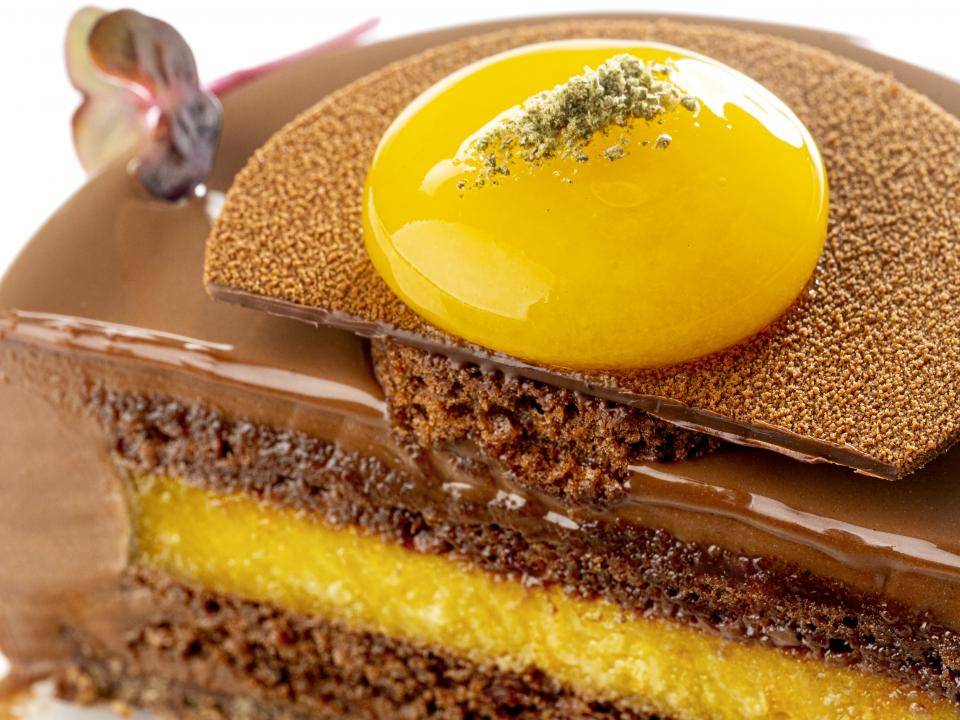 Location:

Date:

Sep 19 2023 - Sep 21 2023

Primary course language:

English

Segment:

Chocolate confectionery

Artisan Bakery

Pastry / Dining

Ice cream / Beverage
Come to New York to experience Barcelona Chocolate Academy's Chef Albert Daví's artistry of pastries, entremets, confections and panned items.
For the first time at the New York City Academy, Chef Daví will explore market trends, flavors and aesthetics that reflect today's culture. In this three-day course, you will learn to produce a wide range of products in two main pastry formats - individual and full-size. Discover how to combine biscuits, gels, mousses, ganaches, decorations and more to refresh your showcase. Lastly, gain insight into Chef Daví's production methods by analyzing some of the class's recipes to look for the why and how, to help you evolve and understand your pastry.
Arrival & light breakfast: 8:00 - 8:45 am
Class: 8:45 - 12:00 pm 
Lunch: 12:00 - 1:00 pm
Class: 1:00 - 3:15 pm
Break: 3:15 - 3:30 pm
Class: 3:30 - 5:00 pm
Be in the Know!
Class size is from 8 to 12 people.
Class is from 8:00 am to 5:00 pm. You will receive an email confirmation prior to the course date.
Breakfast, lunch & an apron will be provided.
You must attend the full course in order to receive your certificate.
Tuition Fees Include:
Course recipe booklet
Breakfast & lunch (should you have any allergies or food restrictions, please let us know)
Apron & kitchen tools
Upon registration you will receive an email regarding course details to ensure you have enrolled in the correct Masterclass based on your level of chocolate (or pastry) knowledge.
In the event of a cancellation by the Academy, we will refund only the amount of the course but not the travel or the accommodations (see the cancellation policy below).
Dress Code
The CHOCOLATE ACADEMY™ center will provide an apron and hair net.
You must bring your own chef coat.
Pants: jeans or solid color wear.
Socks and closed shoes are required to enter in the kitchen/lab.
Cancellation Policy
Cancel less than 15 days from the class date and you will not receive a credit or any form of refund.
Cancel between 15-45 days and you will receive a credit voucher of 50% towards a future class.
Cancel before 45 days and you will receive a full credit voucher of 100% towards a future class.
Transportation
Coming Soon
Join the Community
Get unlimitted free access to tutorials and practical resources for artisans & Chefs