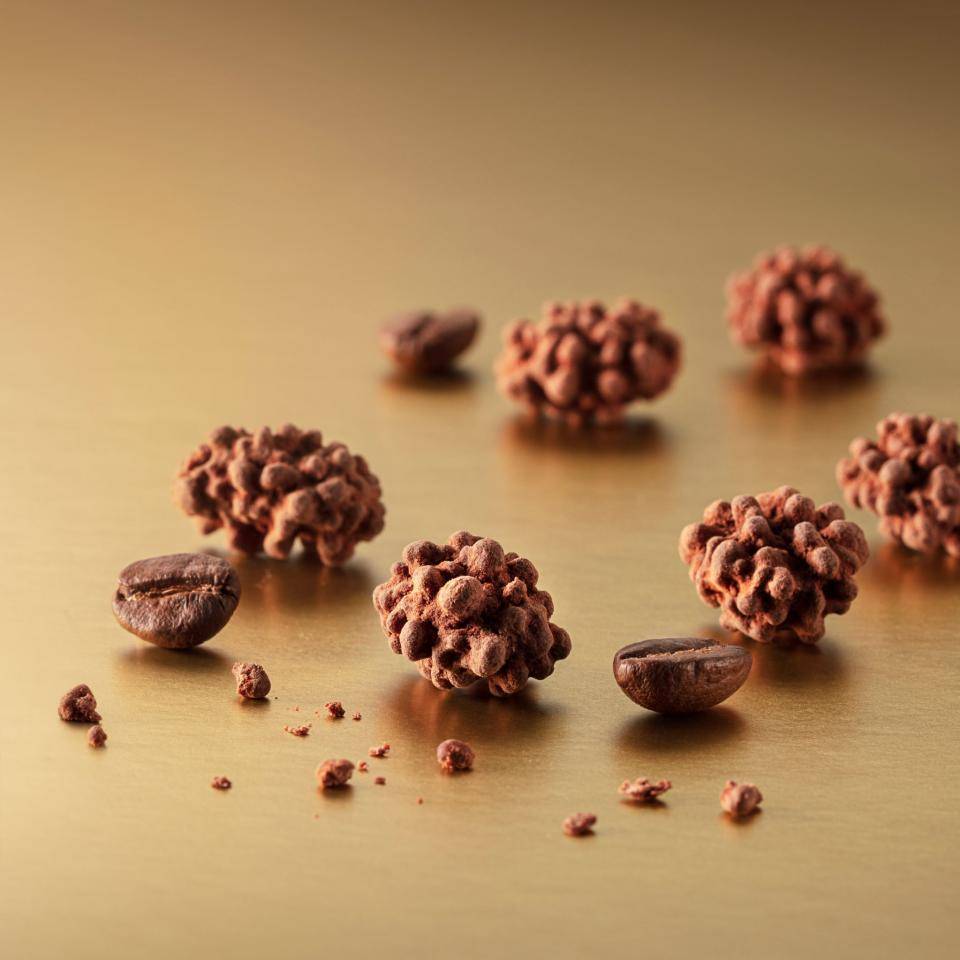 Location:

Date:

May 23 2023 - May 24 2023

Primary course language:

English
Chocolate panning are a complementary category in a chocolate maker's collection. This is part of the world of snacking which is very fashionable in recent years due to the evolution of our eating habits.
During this two-day training you will explore several panning techniques largely based on chocolate. Alexandre will show you how to polish a product in a natural way, the use of food lakes and how to use colours in an elegant way. We will make a variety of products such as hazelnuts, coffee beans, pralines, fruit pastes and many more. This new family will allow you to give your customers a wider choice of chocolate products.
We will use professional machines as well as smaller devices.
Agenda:
Caramelized almonds dragées
Chocolate coated hazelnut natural way
Coffee beans dragées
Cranberries raspberry chocolate
Crunchy sesame praliné
Hazelnut gianduia dragée
Salted caramel with Matcha tea chocolate

Course language: English
If you have allergies or intolerances, please let us know at least one week before the course.
Follow us for the latest news, events and knowledge about our courses and products on our social media channels:
Youtube: @Chocolate Academy Zurich
Instagram: @chocolateacademyzh
Linkedin: Chocolate Academy Zurich
Course agenda (Day 1 + 2):
08:30am: Welcome coffee
09:00am: Start of the course
12:00 noon: Lunch
04:00pm: End of the course
The course includes: 
All course materials and recipe booklet
Lunch and beverages (coffee, tea & water)
Chocolate Academy chef jacket
Chocolate Academy certificate / course confirmation
Your amazing handmade delights to take home
Note: Accommodation not included
You will get a complete list of Swiss suppliers who will guide you in sourcing all products and ingredients. 
Important - Clothing: Comfortable work clothes (long pants) and closed shoes.
Cancellation Policy:

Our CHOCOLATE ACADEMY™ center courses can accommodate a limited number of participants and are usually full with a waiting list. Should you cancel your participation in a class, we will refund fifty percent (50%) of the price if you cancel in writing fourteen (14) days before the first day of the class. No refunds will be given for cancellation within fourteen (14) days of the first day of the class.

Subject to the CHOCOLATE ACADEMY™ center's written agreement prior to the event, the registration may be transferred to another person from the same company or organization at no extra charge.

The CHOCOLATE ACADEMY™ center reserves the right to cancel a class up to two (2) weeks in advance. If this should occur, we will either postpone the class to a future date or reimburse you for the price of the class.
Please note that the CHOCOLATE ACADEMY™ center reserves the right to cancel this event or to make minor alterations to the content and timing of the program or to the identity of the trainers. The Chocolate Academy will not, however, be held responsible for any related expense incurred by the participant.
 
Create Your Account Today
Unlock free unlimited access to professional recipes, techniques and many more practical resources to sharpen your skills and grow your business.