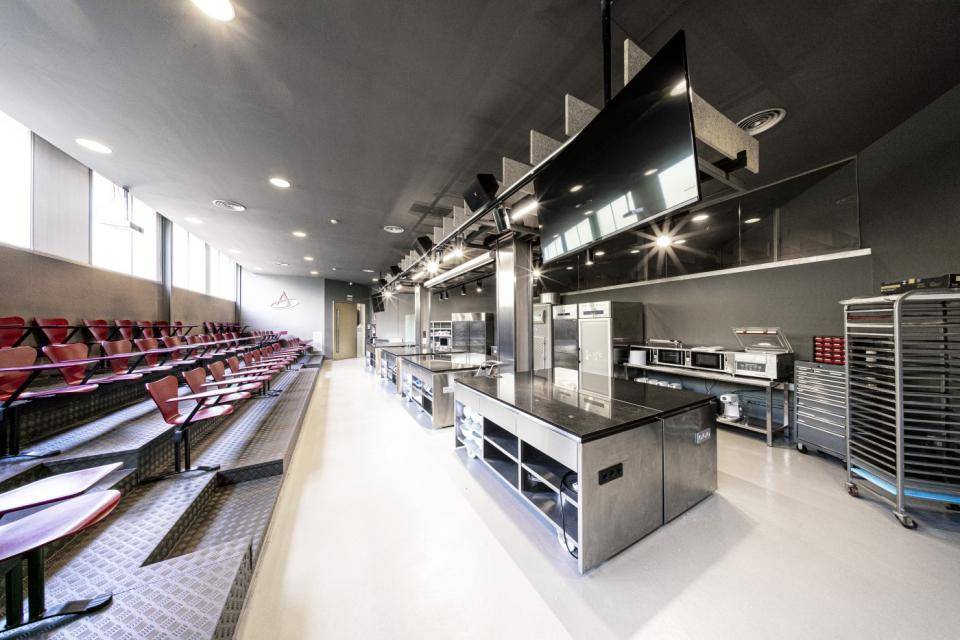 Visit the CHOCOLATE ACADEMY™ training center, a unique experience at your fingertips in the world of chocolate.
At the Barry Callebaut Group, we have more than 150 years of experience in the world of cocoa and chocolate.
This expertise is based on our know-how from the very beginning, from the selection and treatment of the cocoa bean to the production of high quality chocolates. This know-how serves us to lay the foundations of our business, to build our knowledge and experience in the chocolate industry.
Our effort to expand our knowledge and develop new recipes and techniques allows us to offer a wide range of high quality products to meet the needs of our customers.
There are currently 23 CHOCOLATE ACADEMY™ training centers around the world, part of the Barry Callebaut group.
In Spain, courses are held at the Chocolate Academy Barcelona, formerly Aula Chocovic in Gurb, Barcelona.
In 1995, the current CHOCOLATE ACADEMY™ was founded with the illusion of becoming a reference training center in the sector.
Today, thanks to the more than 15,000 people who have passed through our facilities over the years, the CHOCOLATE ACADEMY™BCN has become a center of reference in the sector, being the first school for professionals specializing in chocolate and pastry in our country. A space where we offer training for professionals of all levels, a place to improve their skills in the artisan world of chocolate and pastry, learn about the latest market trends, techniques, and where you can acquire all the necessary knowledge regarding our Premium chocolate brands in the national market: Chocovic, Callebaut and Cacao Barry.
Mini von Arend

Coordinator Chocolate Academy Barcelona
Ctra. Nacional 152a Km 71,3
08503 Gurb Barcelona
Spain
Telephone

+ 34 619 70 80 39 / +34 93 889 34 19