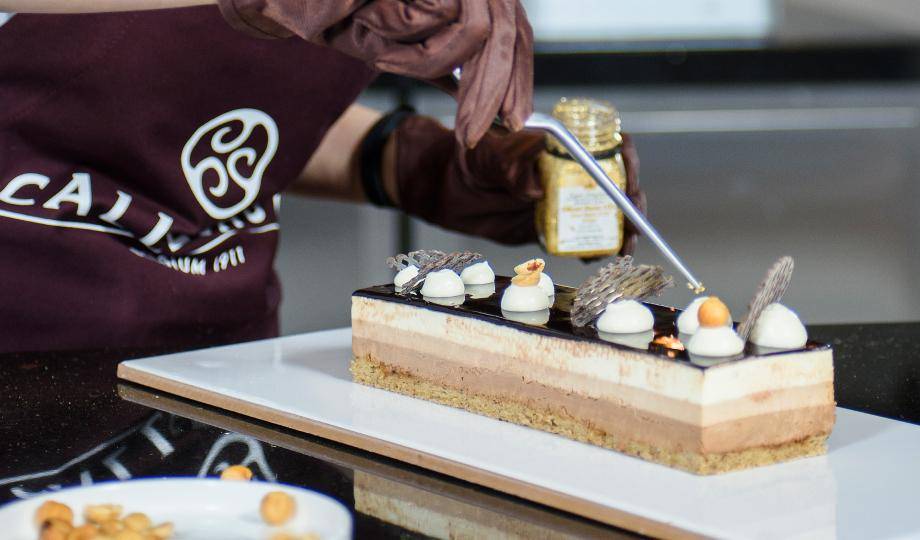 The state-of-the-art training center in Moscow offers a variety of seminars and demonstrations, theoretical courses and hands-on training, showcasing Barry Callebaut's expertise in working with chocolate. The goal of the Academy is to encourage professionals to share technical expertise and improve their professional skills.

Constantly improve their skills by working with quality chocolate products such as Callebaut (quality Belgian chocolate), Cacao Barry (exquisite French chocolate), and Carma (high-quality Swiss chocolate), as well as Sicao chocolate produced in the Barry Callebaut factory in Chekhov. Akademię Czekolady
Director of the Russian Chocolate Academy
Ленинградский пр-т., дом 72, корпус 2, этаж 4
Москва
Москва
125315
Russia
Telephone

+7 (495) 136-44-46
Payment terms:
100% prepayment.
Conditions for refunds:
The participant has the right to request a refund no later than 21 (twenty-one) days before the master class. The Contractor makes a refund based on a written request of the Customer within 10 working days after receiving the request by e-mail: CA_russia@barry-callebaut.com
Classes run from 10:00 am to 6:00 pm with a lunch break (organised by the Academy). Students are provided with tunics and aprons as well as flow charts and writing utensils for the duration of the class. A separate workstation with a set of tools is provided for each student. Every student receives a personal certificate at the end of their training. 
The Russian Chocolate Academy is located at: Moscow, Leningradsky Prospect 72, k.2, BC "Alkon", 4th floor.