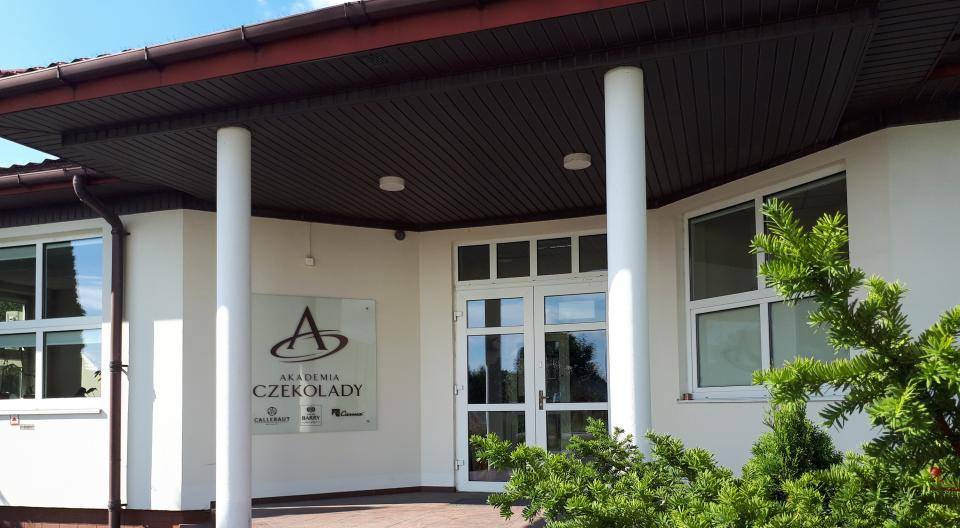 Location:
Chocolate Academy is located on the outskirts of Lodz, at the Barry Callebaut Manufacturing Poland 36 Nowy Józefów Street.
Training: 
Courses held at the Chocolate Academy are a maximum of 12 participants to ensure your comfort during the training.
Course Changes: 
Please note that courses are subject to change ( accidents, unforeseen situations, etc.). You will be notified immediately of any changes or postponement of course dates.
Class Times: 
Doors open to participants from 8am. This gives you time to arrive, change into sweatshirts and have your morning coffee before class begins at 9 a.m. Classes run from 9 a.m. to 5 p.m. ( duration may be extended). All classes include coffee breaks with sweet snacks and lunch provided by the Chocolate Academy
Olga Kaczorowska

Asystentka ds. technologicznych Akademii Czekolady
Ul. Nowy Józefów 36
94-406 Lódz
Poland
Telephone

+48 882 165 246
WE PROVIDE:
- A fully equipped workspace
- An apron, which participants take with them at the end of the training
- Recipes to be used as materials during the course
- A wide range of products to be used during the training
- Lunch and all-day access to coffee/tea
- Training completion certificate
- Training organised from 9 a.m. to 4 p.m.
- If the minimum number of participants does not meet, the course may be cancelled
- The prices quoted are net prices (23%)
- Clients can be company owners as well as private persons