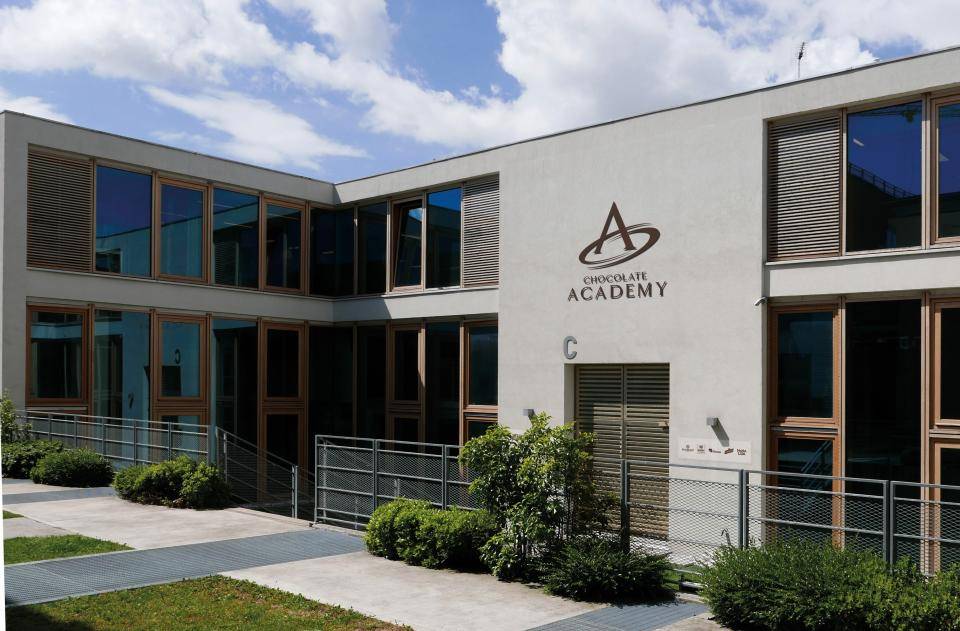 Chocolate Academy™ is a school where professionals at all levels can learn and deepen all techniques in the field of chocolate. In fact, the Academy offers modern, state-of-the-art spaces where you can breathe cocoa culture, improve your skills in the use of chocolate, and learn about all its trends, techniques and recipes.
Chocolate Academy™ Center Milan offers complete educational courses, taking its guests through the world of cocoa, from knowledge of raw materials and the processes of preservation and storage, to laboratory management and commercial communication of the finished product to customers.
Divided into Pastry, Chocolate and Ice Cream courses, Chocolate Academy™ Center Milan courses last from 2 to 5 days and are structured according to three levels of difficulty: basic, intermediate and advanced. It is possible to choose between operative and demonstration courses. Operational courses consist of a class of up to 16 guests, and are hands-on courses that allow participants to work with their ""hands in the dough,"" and confront the difficulties of the subject under the careful guidance of the instructor. Demonstration courses consist of group classes in which guests can acquire a solid theoretical foundation by observing the practical demonstration by the teaching chef.
Antonella Angeli

Commercial Assistant Trade Marketing
Via Morimondo, 23
20143 Milano MI
Italy