Meet the Chef: Cacao Barry® Ambassador Sarah Frankland
Meet the Chef: Cacao Barry® Ambassador Sarah Frankland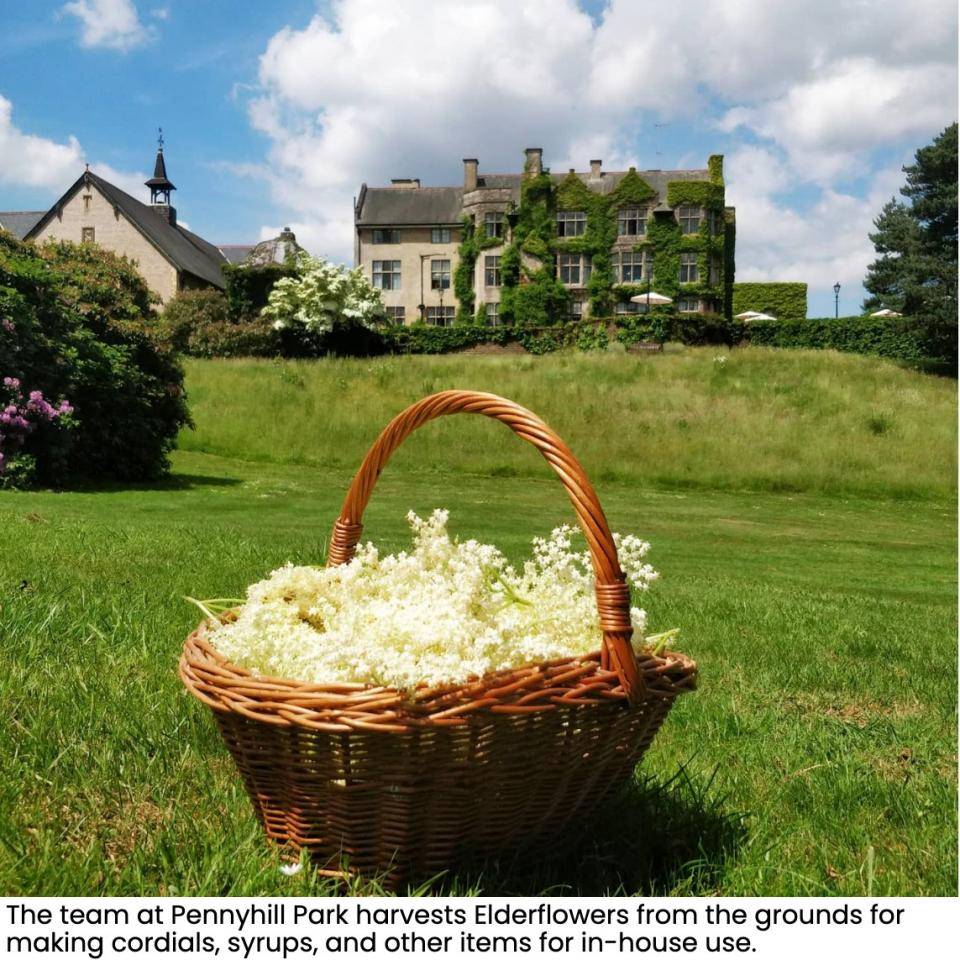 Picture the pastry kitchen of the future. If we haven't all been replaced by robots (and even if we have), what does the menu look like? What ingredients are on it, and where did they come from? How have we worked to protect the planet, and how has that affected our day-to-day production?
Sarah Frankland is already asking these questions about her ingredients, enacting solutions, and creating thoughtful, delicious pastries and desserts using local and even hyper-local ingredients while taking steps to minimize waste.
We talked to Sarah recently about the sustainability efforts at Pennyhill Park and her own experiences sourcing and using local products to create memorable pastry experiences for hotel and spa guests.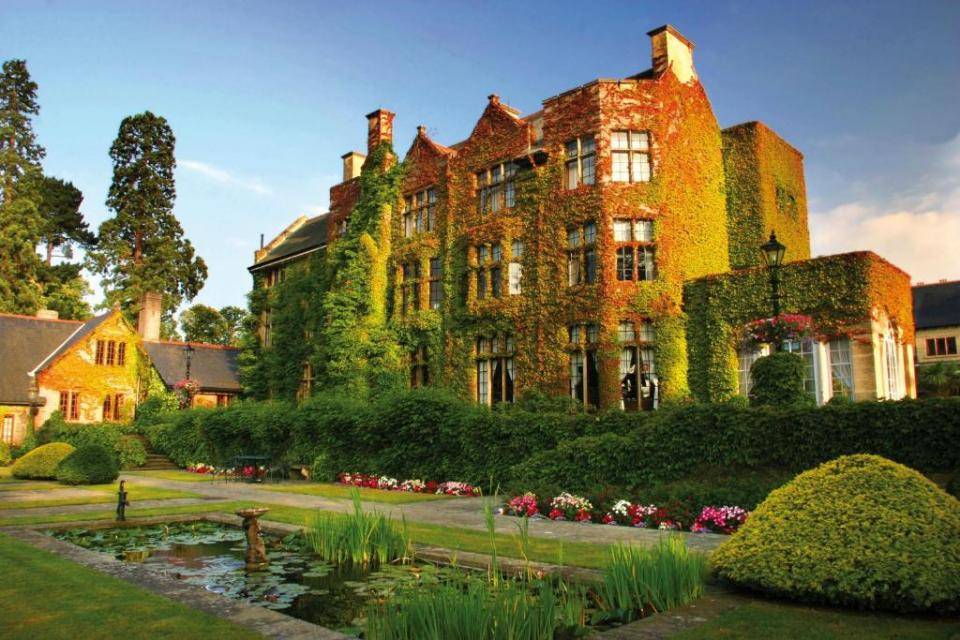 You're currently at Pennyhill Park in Bagshot, Surrey, UK. Can you tell me a little bit about the property and the approach to sustainability there?
Just last year, our hotel group became the UK's first hotel group to be awarded certified B Corp* status.
In terms of sustainability, we've done things like eliminate single-use plastic, print our menus on recycled paper, and print fewer things in general - most things are available online, and we have lots of tablets. We use local suppliers whenever possible, and our menus show the food miles** for a dish.
For some items, the food miles are on the higher side, and guests can make an informed decision as to how that fits into their personal outlook or choose something from closer to home.
We've made a commitment to sourcing locally, which also means using what's seasonally available. For example, we don't offer berries in winter, and our guests have been very supportive of changes like that. A lot of times, it's about engaging them with the story of our local ingredients.
*A Certified B Corporation is a company that has voluntarily met the highest standards for social and environmental performance
**Food miles are the distance food is transported from the time of its making until it reaches the consumer and is one factor in determining an ingredient's environmental impact.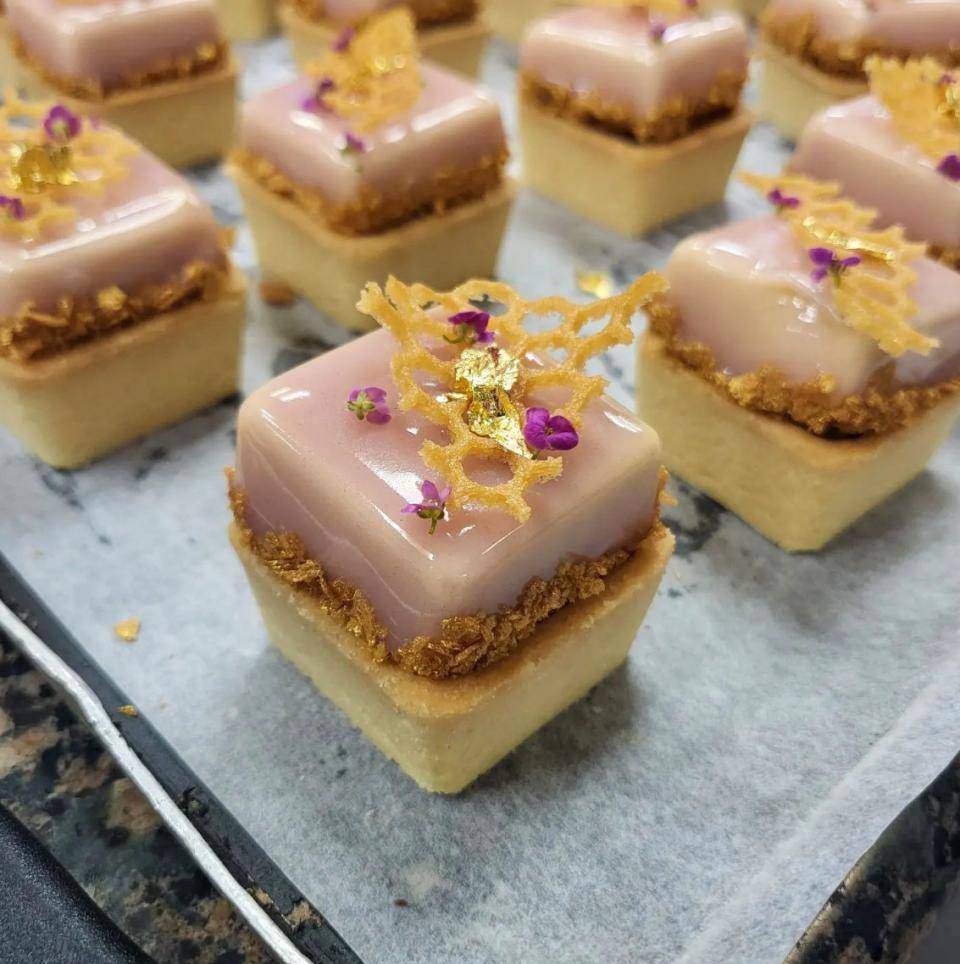 What sort of products are you able to get locally?
Honey is a big one. We have 10 hives on the grounds that supply us with honey. We have a pear tree growing right outside the spa, and I make a dessert with the pears every year. We also have lavender growing there, and it's great to see how connected everything is: the bees make honey from the lavender, and they pollinate the pear tree so the tree can produce, then we use the honey and the pears to make a dessert. That's one of those stories that help guests see the impact of sourcing locally, and we love sharing that.

Pennyhill Park is on 123 acres. Are there other ingredients grown on-site?
We grow quite a bit - there are other fruit trees and herb gardens for the kitchen. Plus, much of the property is somewhat wild, so we also have things like elderflowers, chestnuts, and nettles.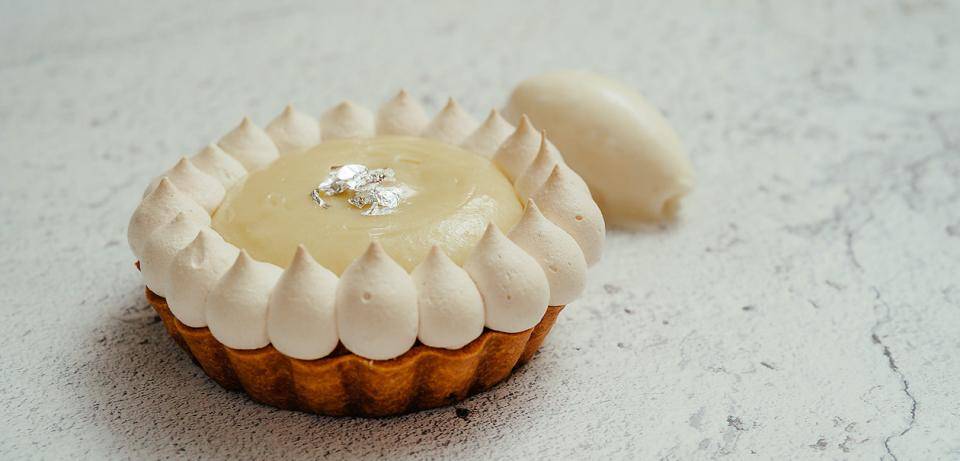 So lots of hyper-local ingredients. What are you getting from the general area?

Lots of things: we get local dairy products like milk, and all of our flours are from the UK - we get fresh flour every 2 weeks. Our butter is all from the UK, with the exception of the one we use in croissants. There's just something about French butter! But we've got local dairies working to replicate the effect, and we'll make the switch the minute we can. 
You have a Michelin-starred restaurant on site. That sort of cooking has a reputation for being a bit wasteful - cutting all the carrots into perfect 1cm cubes can create a mountain of scraps - what sort of things do you do to avoid waste in the kitchen?

We make an effort to use every bit of every ingredient. For example, we make a ton of tart shells, and they all require trimming. We save all of those scraps and use them for things like crumbles.

We have a traditional pastry called Maids of Honor Tarts on our menu. This is a historic dessert dating back to King Henry VIII (I had a lot of time to research historical dishes during lockdown!). We use local milk to make our own cheese for the tart, but the cheese-making process leaves you with a lot of whey at the end of it, and it seemed a shame to just throw it out. We're now using the whey to make a sorbet that we serve with the tart. I'll admit, when I tasted the whey, I wasn't sure I was going to like it, but the sorbet is very refreshing and pairs well with the lemon in the tart.
What about egg whites? Pastry production seems to result in vats of them, and you can make only so many macarons.
We actually use separated, pasteurized egg products, so that's not an issue for us. And that's also something we're able to get from a UK company.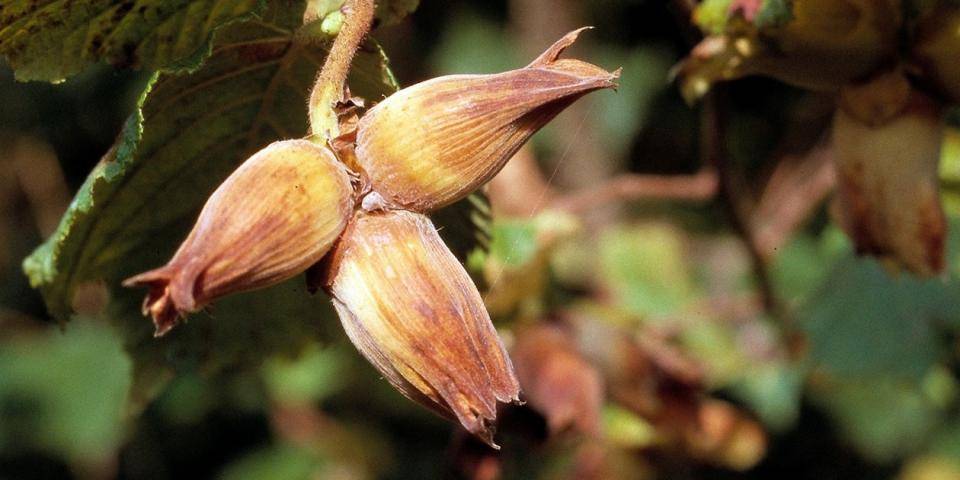 Is there anything you miss? Something you maybe felt like you were giving up because you couldn't get it from the UK and couldn't justify bringing it in from far away?

Hazelnuts have a classic flavor that's very popular, and we don't grow them here in the UK. I've recently discovered Kentish Cobnuts - they're a type of hazelnut, but grown in England, in Kent. 
I love the flavor of passion fruit, and that's one that there's really no local version of. I'd heard a lot about sea buckthorn but hadn't been able to get any. I did eventually find some, and they tick the boxes passionfruit does for me: they're quite tart, like passionfruit, and they also have a floral quality that is similar. 
So, yes, there are things that are harder to get, but with some effort, it's possible to find local equivalents. Like with our flour - I was sitting next to a miller from the UK at a dinner a few years ago, and we were talking, and I realized that this was something we could pursue. There are areas of the UK where they grow grain, and we could be getting local flours, and now we do.

We have some unique produce that is UK-specific, and I wish we had a company here making frozen purees. We make a lot of our purees in-house from local fruit, but the convenience of being able to purchase them would be so nice. Of course, you can buy purees, but those companies are largely outside the country, and for things like gooseberries or greengages, which are unique to the UK, no one is making those. It would be great to get those already processed for us from a local company.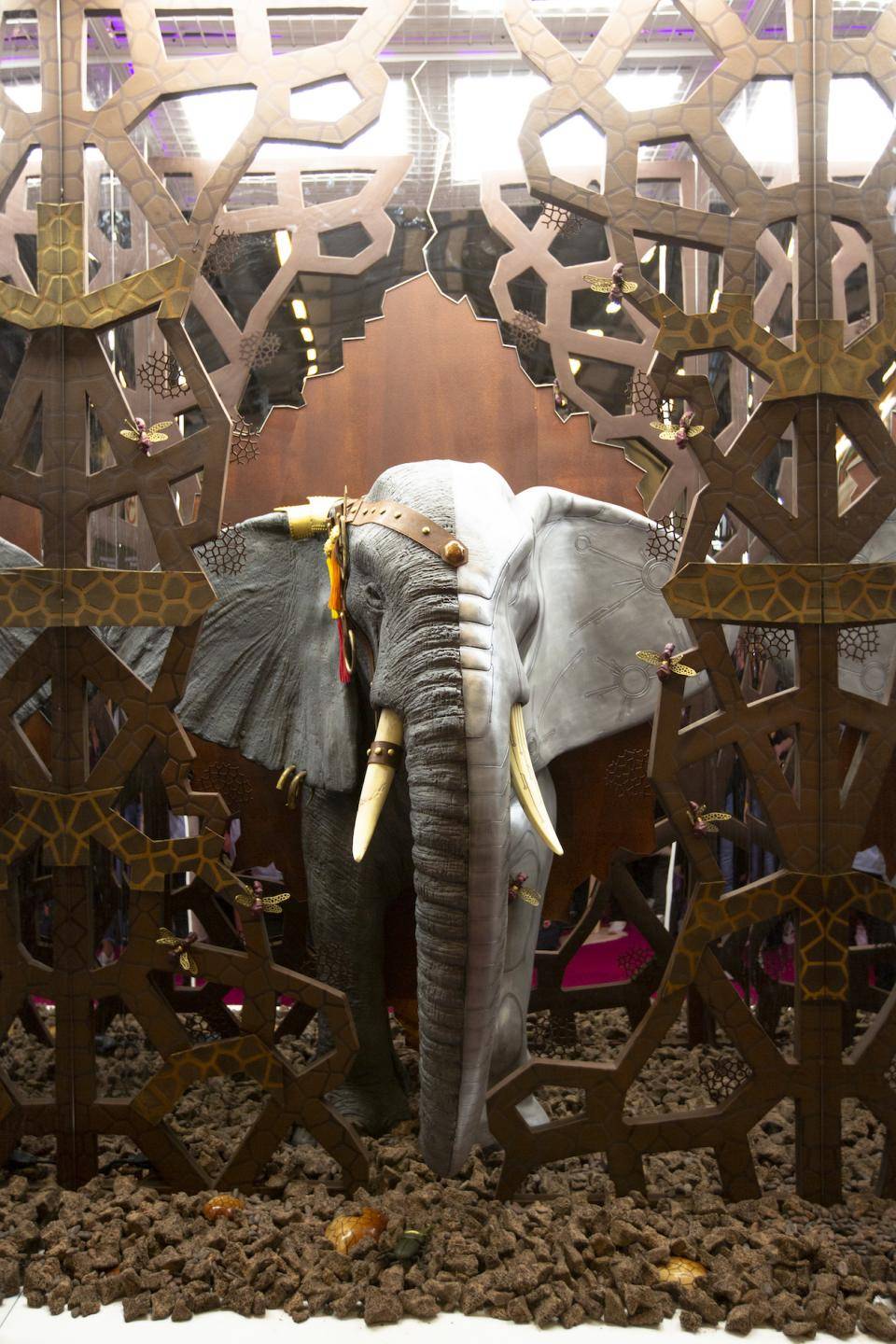 You were in Paris watching this year's World Chocolate Masters Final, and you competed in the UK Chocolate Masters in 2017 - is there anything that stands out to you, having seen it from both sides now? Anything a competitor would like someone watching to know or vice versa?

Nothing specific, but I will say that I think, for me, WCM isn't about you, the competitor,  or even about competing, per se; it's about pushing yourself and about the people you meet there. Everyone has this drive and shared passion, and it's really inspiring to be around that. 
Anything that stood out for you this year? A moment or a technique?

The shop windows stand out for me: to see how some chefs use every aspect of the space they're given. I love how everyone gets the same brief, and each chef has their own interpretation of that. You really see people thinking outside of the box, beyond the challenge's description, and bringing their own perspective to it. I also really like to see the process behind their work and imagine their thought process. 
And I think that's so important for younger/aspiring chefs to see - that there are different ways to think about things and so many possibilities. We had a junior version of World Chocolate Masters here but had to take a few years off. I hope we see that brought back because it's such a valuable experience.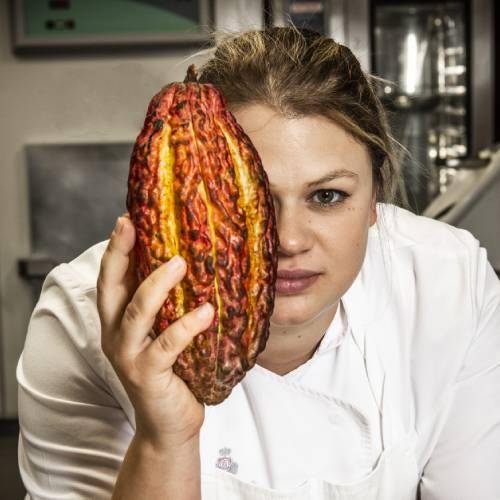 About Sarah:
Sarah has been working with pastry and chocolate since 2004, starting as an apprentice, and working her way up. Her career has included time spent at several Michelin-starred establishments, and she has won numerous awards. In 2017, Sarah competed in the UK Chocolate Masters, where she won the Snack to Go section and placed 2nd in the competition overall. She is currently the Head Pastry Chef at Pennyhill Park, a hotel and spa in Surrey.
She is thoughtful and passionate about desserts, ingredients, connecting with others, and exploring new techniques. Sarah is also a passionate supporter of developing pastry chefs, working to mentor them and help them develop their own style and technique.
*Chef Sarah's responses have been expanded for clarity and to provide more details. Any errors are on the part of Chocolate Academy™, and we encourage readers to contact us with questions or concerns.
Keep it Local with UK-Produced Chocolate!