Chocolate Academy Magazine
Chocolate Academy Magazine
The North American Chocolate Academy presents the 1st edition of the Academy Magazine.
The Chocolate Academy Chefs in Chicago and Montreal have come together to share a professional collection of recipes and step-by-step tutorials in pastry, confectionery, and baking.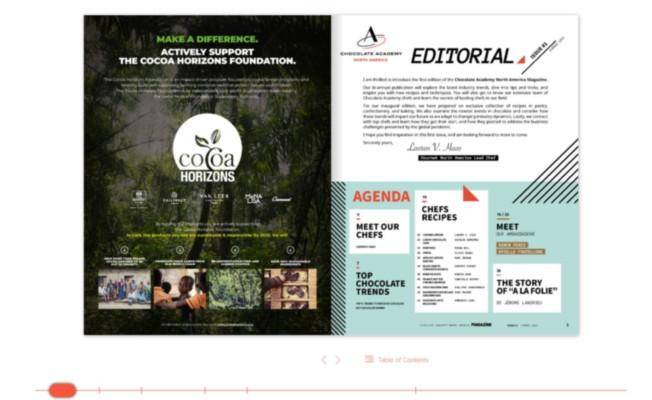 Explore the Magazine!
In this edition, the Academy Magazine explores the latest industry trends, delves into tips and tricks, and introduces the latest from Barry Callebaut's Gourmet house of brands. 
Get to know the talented Academy chef team and learn the secrets from leading chefs as they share their stories, techniques, and discuss industry topics.