Transfer sheet decoration for mousses
Ingredients
: Transfer sheet decoration for mousses
Preparation
: Transfer sheet decoration for mousses
Bring the cream and glucose to the boil. Pour over the chocolate, leave to sit for 1 min and then mix together. Add the softened butter and mix. Spread this mix on top of a transfer sheet and then build your mousse as normal. Place into a freezer. Take out of the freezer and remove the transfer sheet immediately. If you do not take off the plastic straight away the chocolate will begin to soften and you will not get a clean release from the cake.
Transfer sheet to wrap individual mousses to look like parcel
Cut the transfer sheet to a length that will be able to wrap around your mousse and it will need to be higher than your mousse. For example a 7 cm wide 3.5 cm high ring. Transfer sheet will be 22 cm long 8 cm high. Spread a thin layer of precrystalised chocolate onto the transfer sheet wrap it around the mousse and the pinch together at the top. Allow to set and then peel of the plastic.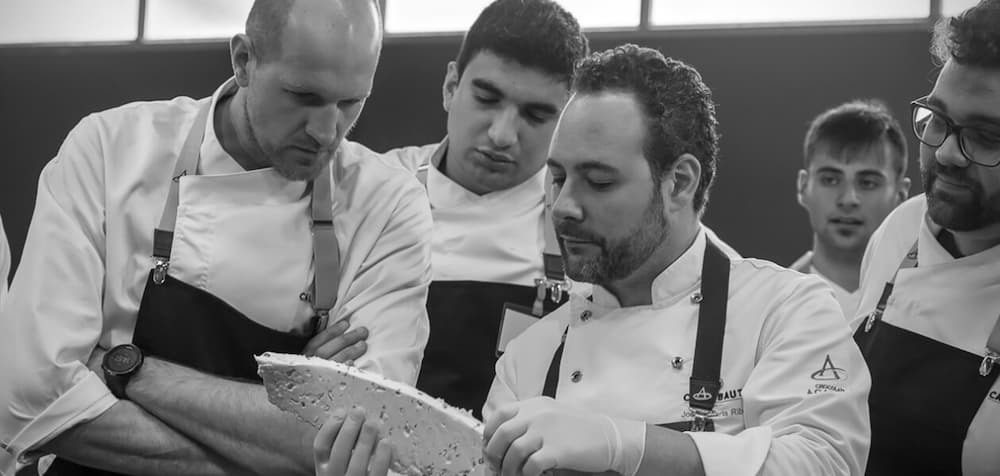 Need support with your chocolate confections?
Find troubleshooting guides & tutorials
Chat live with an advisor chef and find the right solution to your challenges