Ingredients
: Flower center
Preparation
: Flower center
Blitz the 811 Callebaut Finest Belgian Dark Chocolate in a food processor to a fine crumb. Press the blitz chocolate into the base of a half sphere mould to form the center of the sun flower.
Colour some white chocolate yellow with fat based food colouring (do not use a water base coloring as this will make the chocolate seize and go thick). Temper the chocolate and then pour into a plastic cup. Dip a paring knife into the chocolate and then lightly press down onto silicon paper or plastic acetate to form a petal. Allow to set.
Finishing and presentation
Arrange the petals around the edge of a disc of chocolate. Finish the middle with the blitz chocolate center.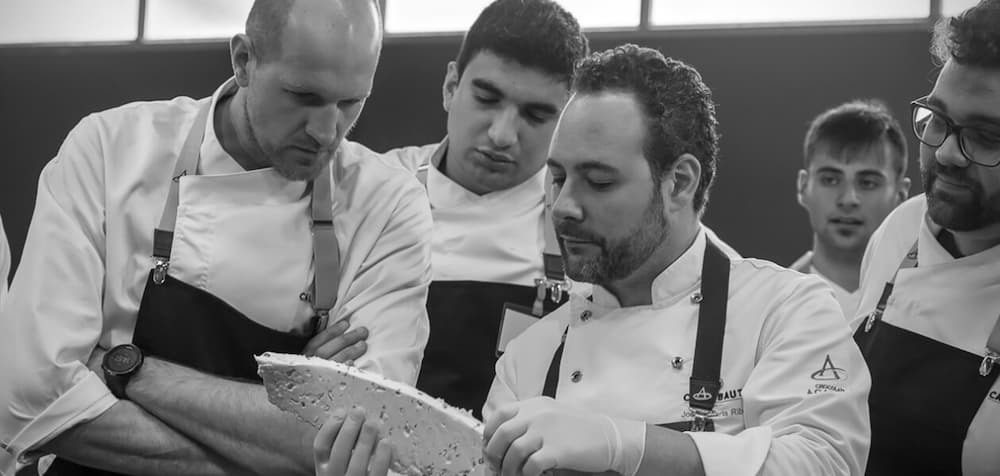 Need support with your chocolate confections?
Find troubleshooting guides & tutorials
Chat live with an advisor chef and find the right solution to your challenges