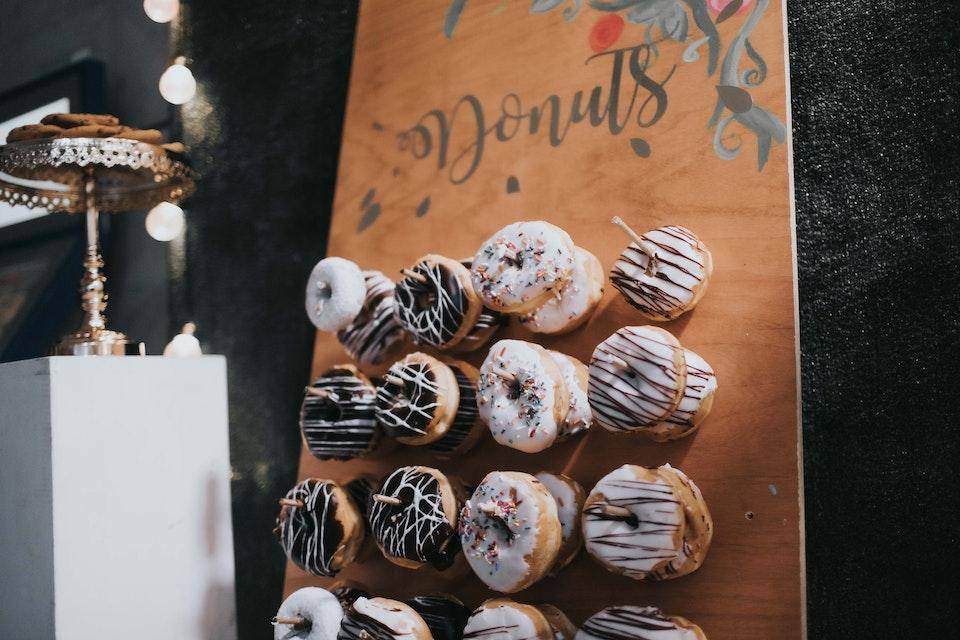 Donuts are getting a hole lot of attention these days, and why not? Customers have loved these fun, indulgent treats for over 100 years. Bakers and shop owners love them because they are quick and easy to produce, and offer a blank canvas for creativity.

While the simple, classic glazed donut will always be a reliable go-to, 60% of global consumers are actively seeking out premium versions of their favorite pastries.* So don't be afraid to dress up your standard donuts with innovative flavors and toppings - they're what your customers crave!

In fact, in their 2022 Snack and Bakery Industry Outlook, Snack Food & Wholesale Bakery Magazine predicted that our customers' recent pandemic-fueled adventures in home baking have helped inspire a greater appreciation for the effort and craft involved in consistently creating high-quality, creative snacks. Not only are your customers looking to see what new and exciting donut options you can offer them, but artisan donuts made with care and creativity are exactly what they're looking for.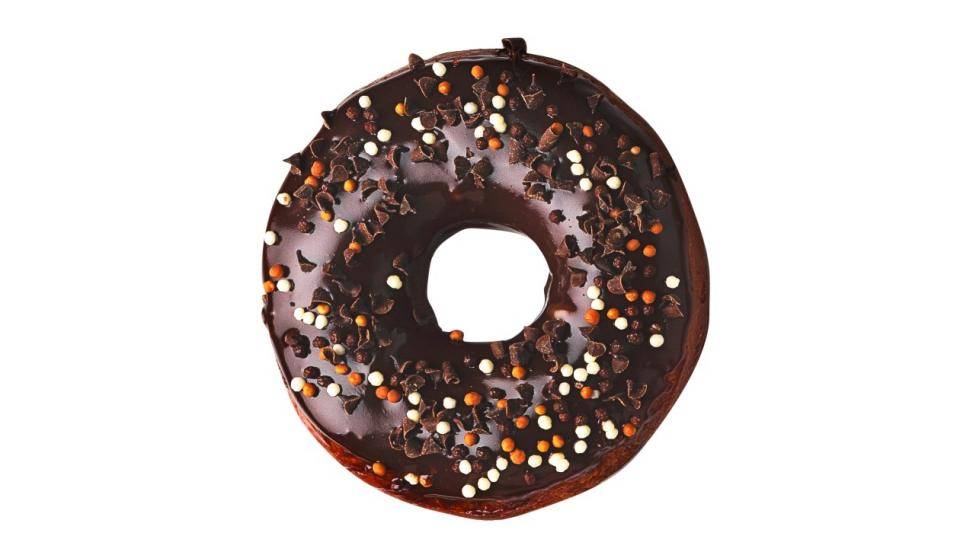 Donuts are an all-day indulgence
A donut is an ideal companion for a morning cup of coffee, and Americans have come to think of donuts as a breakfast food. Other than the coffee connection, though, there's really not a  good reason for thinking of donuts as breakfast food, and research bears this out. The FMCG Gurus found that 60% of US consumers will grab a donut in the afternoon, and 70% will reach for a donut in the evening. 

Are you wrapping up your donut sales once lunchtime hits? You could be missing out!
Donuts fill the bill any time of day. In fact, it's clear many Americans think of donuts as (mental) health food!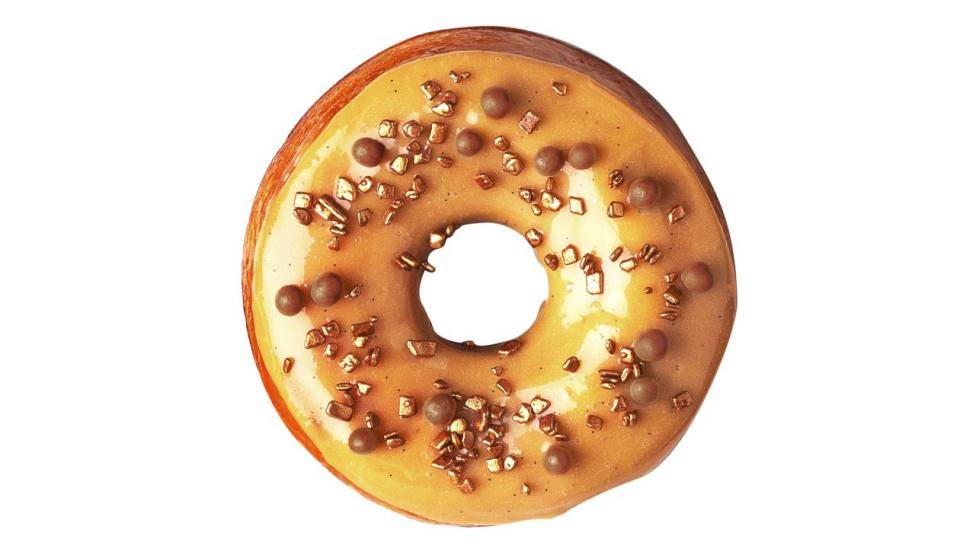 Everyday Donuts with a Twist
Here are some ideas to keep in mind as you design donuts with all-day appeal:
A feast for the eyes: colors, candy, sparkles, sprinkles - donut decor should dazzle
Delivering on Indulgence: your customers crave new flavors and multiple textures. Chocolate and caramel are always at the top of your customer's list!
Sharing is caring: bring friends and family together over donuts, whether it's one to share or a themed pair.
Little changes can have a big impact! Donuts with greater visual appeal and multiple textures are in demand, so don't hold back! Take everyday customer favorites and give them a creative spin.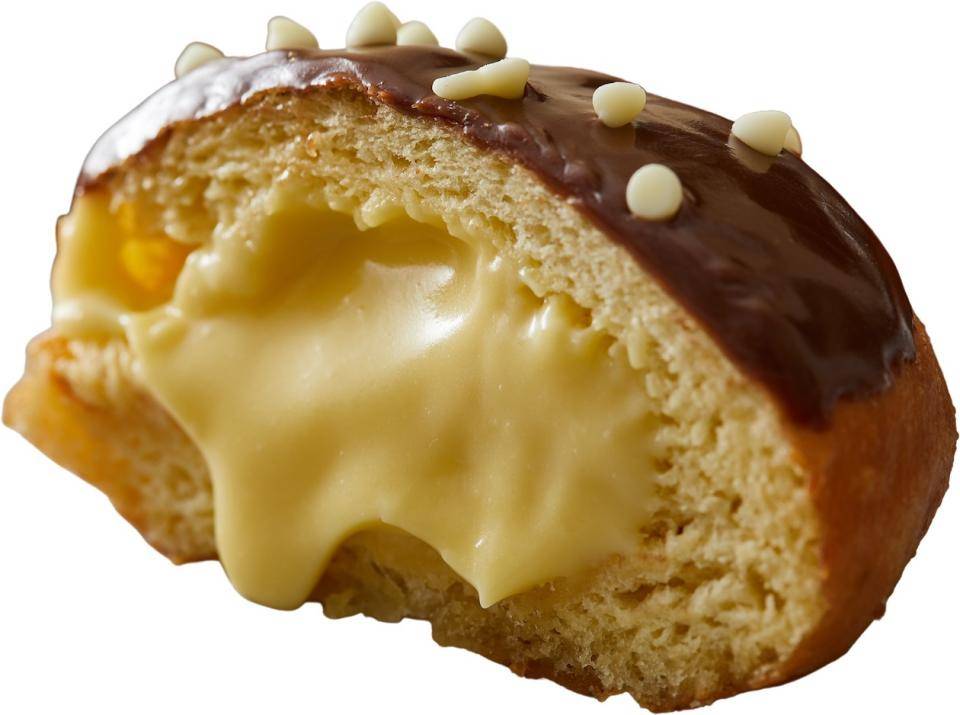 Custard Donut Ideas
Vanilla custard with a chocolate glaze will never go out of style, but you can take advantage of current donut trends to flex your creativity and offer spectacular seasonal fillings and glazes or exotic flavors like passion fruit, earl grey tea, or wasabi.

Try pairing a creative glaze with everyday flavors to offer a creative spin on the familiar: matcha glaze on a vanilla custard-filled donut, for example, or a chocolate-chile glaze on a chocolate custard donut. And don't forget the toppings! A creative donut topping can take a plain donut and turn it into an Instagram sensation - try cereal, popping candy, shimmery sprinkles, Mona Lisa® Crispearls™, bacon bits, or freeze-dried fruit powder.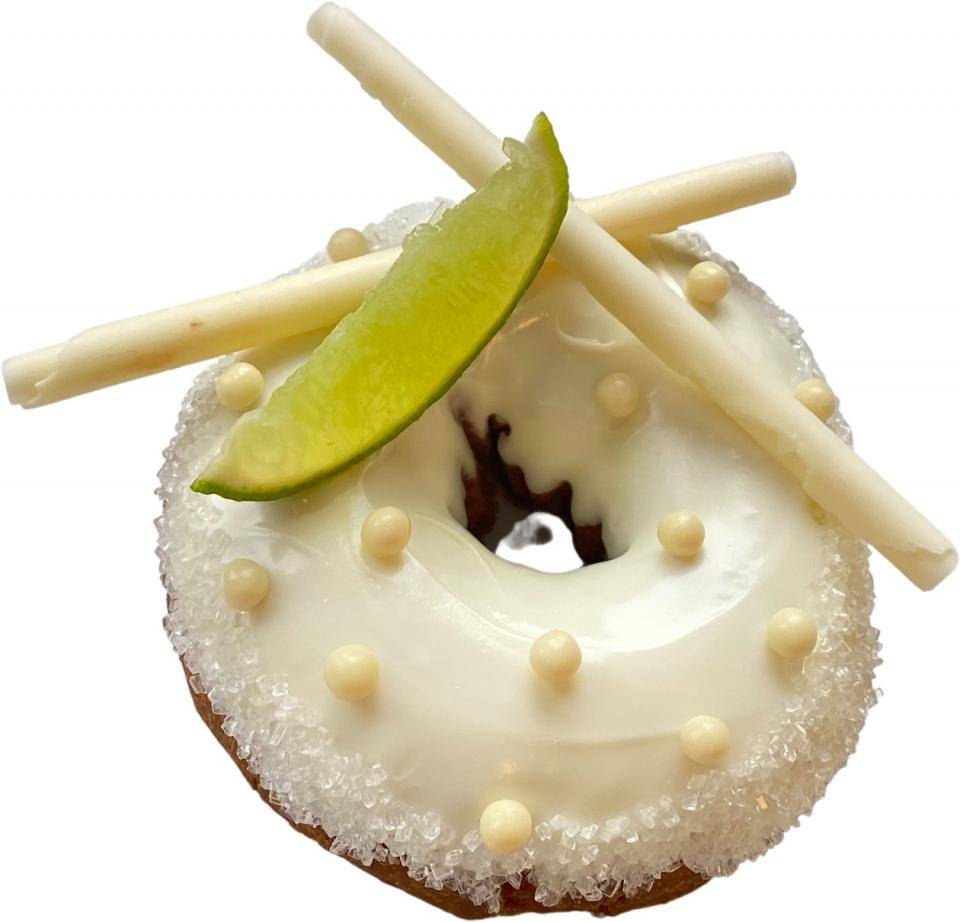 Cocktail-Inspired Donut Ideas
As the souvenir T-shirts say, "It's 5:00 somewhere," and any hour you spend with a donut in your hand is indeed a happy one. There's no need to ask your customers for ID to enjoy these treats, though. Your cocktail-inspired donuts will likely be alcohol-free, merely taking inspiration from our favorite adult libations. Flavor infusions and creative garnishes are the secrets to recreating happy hour favorites in donut form. Think candied ginger on a Dark 'n' Stormy Donut, or orange slices and a maraschino cherry on a Pimm's Cup Donut. And remember, happy hour is better with friends - create donuts that encourage sharing.
Limited Edition Flavors and Donuts for Special Occasions
Customers love getting into the spirit of the season - any season! - with limited-edition flavors, seasonally inspired donuts,  and donuts for special moments and occasions.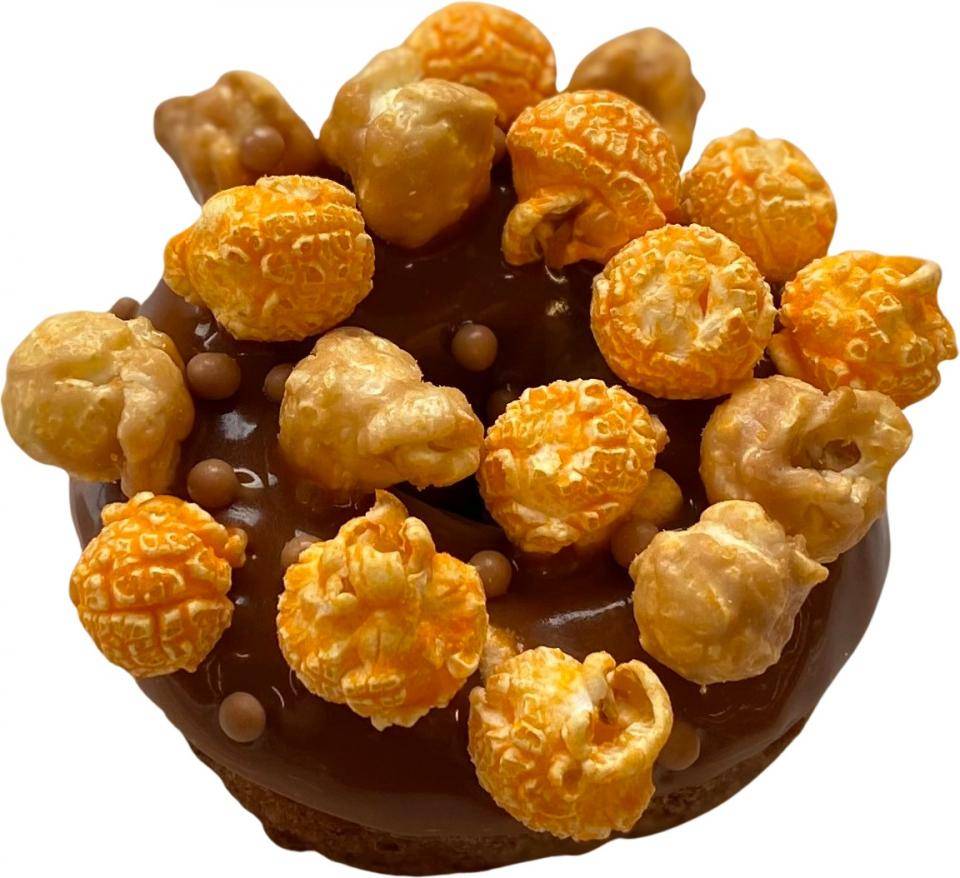 Celebration Donuts
Offer bespoke donuts for a customer's special occasion, and you'll provide them with a fun and popular treat their guests are sure to remember. Wedding donuts in a bride's colors or birthday donuts decorated to reflect the recipient's hobbies or favorite snacks are a sure-fire hit.

Don't neglect the smaller occasions, though - First Day of School Donuts, Date Night Donuts, Hump Day Donuts, any day is a good day to celebrate with a creative donut.
Look to caramel for the most indulgent special occasion donuts. Caramel is the 3rd-most preferred flavor for desserts in North America* (chocolate and vanilla were 1st and 2nd). Don't be shy! The rich, sweet notes of caramel layer well with other flavors and even with more caramel. Combine caramel with chocolate or vanilla and make everyone happy!
*FONA - Innova Database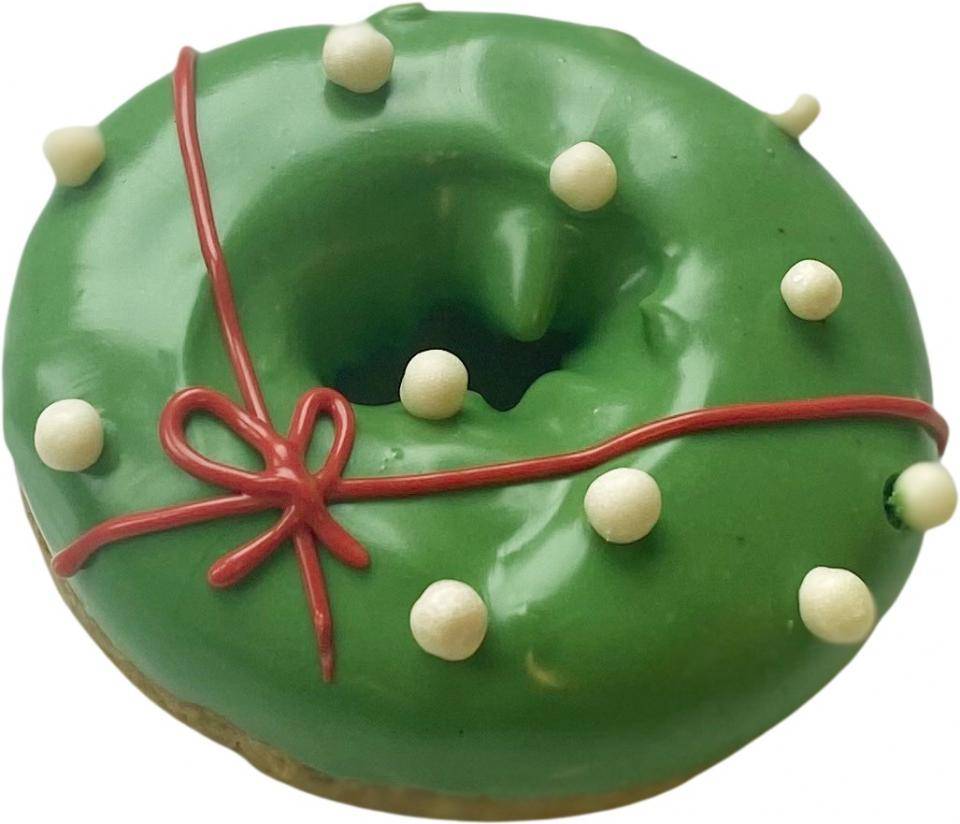 Holiday-Themed Donuts
Donuts offer endless opportunities to celebrate the season. Festive donuts featuring holiday colors are a quick and easy way to add holiday flair to your display and offer customers a fun way to celebrate with a holiday treat. Popular seasonal donut flavors might include Raspberry-Lemonade Donuts for Summer or Pumpkin Spice Donuts for Fall. Sharing is caring! A collection of seasonal or holiday-themed donuts is a hit at any party or festive gathering.

In its 2022 Flavor & Trend Forecast, Flavorchem predicts that "the next big trend in seasonal food and drink will feature upscale twists on classic flavors like Maple, Peppermint, and Watermelon that offer consumers both familiarity and a novel eating experience."
*Barry-Callebaut proprietary study, Qualtrics, 2022
Donut Recipes from our Chefs
Discover More Donut Trends
Give Your Donuts an Easy Upgrade