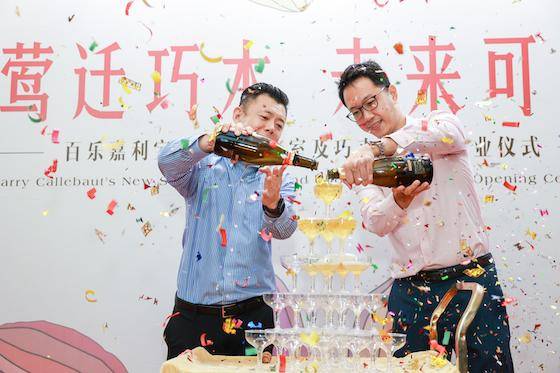 The brand new home of Chocolate Academy™ Center in Shanghai held its grand opening today. The newly remodeled facility welcomes chefs, staff, and clients with more space, new equipment, and a fresh look. 

The new space, located near the Huangpu River, has been designed to be more comfortable and efficient for customers and employees alike. The historical features of the building have been incorporated into its modern, artistic design. The park-like setting which surrounds the new Chocolate Academy™ Center is beautiful and vibrant while also offering a strong historical and cultural atmosphere. 

Inside, the lobby boasts comfortable seating and a small pastry case. The classroom area has been updated with new equipment, ready for students seeking to grow their skills or Chocolate Academy™ chefs needing to devote time to R&D.

The new office and Shanghai CHOCOLATE ACADEMY™ center are located at: Unit C2, Building B4-2, Yue Jie Expo Creative Park, No. 388 Bansongyuan Road, Huangpu District, Shanghai 200011
Take a Tour of the new Chocolate Academy™ Center, Shanghai!
Meet the Chef!
Seung Yun Lee is the Head Chef at the Chocolate Academy™ Center in Singapore