Chocolate Academy™ UK Hosts Junior Chocolate Masters Competition
Chocolate Academy™ UK Hosts Junior Chocolate Masters Competition
The World Chocolate Masters Competition brings together the world's best chocolatiers and pastry chefs to compete against each other in a rigorous 3-day competition. In a similar spirit of competition and continuous improvement, the Chocolate Academy™ Center located in Banbury hosted some of the UK and Ireland's top young talents in pastry and chocolate, inviting them to hone their skills and compete against one another in a day-long competition with one budding chef being named Junior Chocolate Master.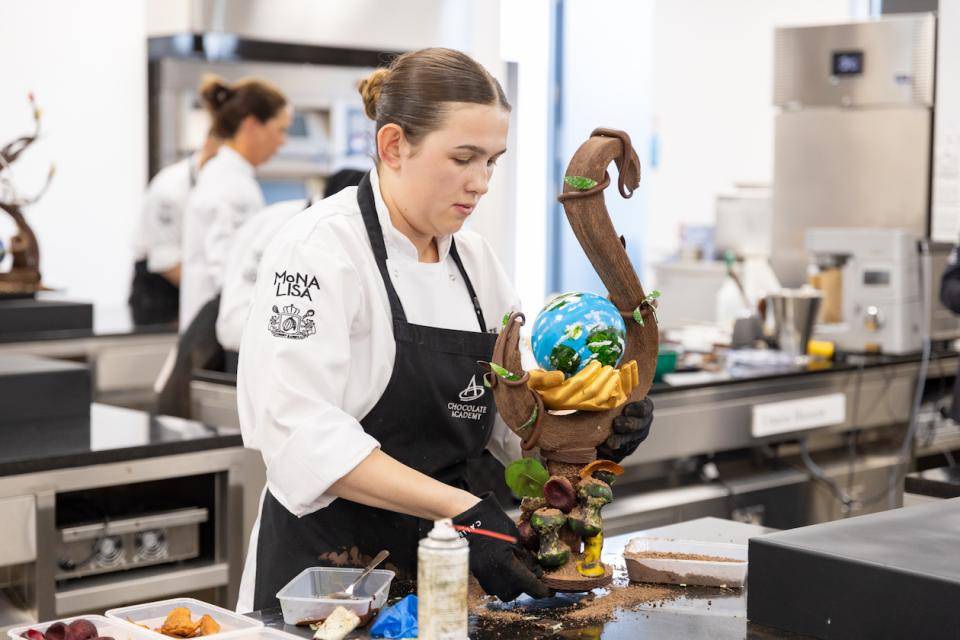 About the Jr Chocolate Masters Competition
Chocolate Academy™ UK opened registration for the competition just after the first of the year and announced the year's theme: The Changing World. Contestants were asked to consider, in short, how chocolate can help change the world. With issues such as healthy ingredients, sustainability, and ethical food choices on the table, 2023's contestants had a lot to consider as they planned their approach to the assignments. 
Participants had 6 hours to complete a snacking bar, plated dessert, and showpiece, all related to this year's "Changing World" Theme.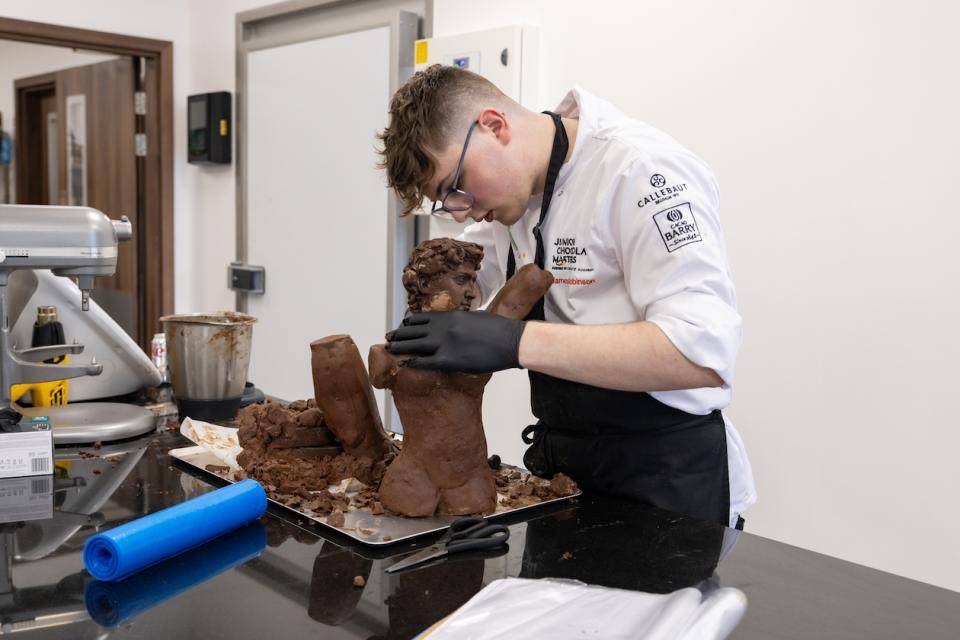 Not part of the planned events for the day was the absence of air conditioning! Minor technical difficulties turned up the heat on the participants, adding an extra layer of challenge to the day's proceedings. In spite of the warmer-than-ideal temperatures, the chefs proved themselves true masters of chocolate, dealing with the adverse conditions with grace and tenacity.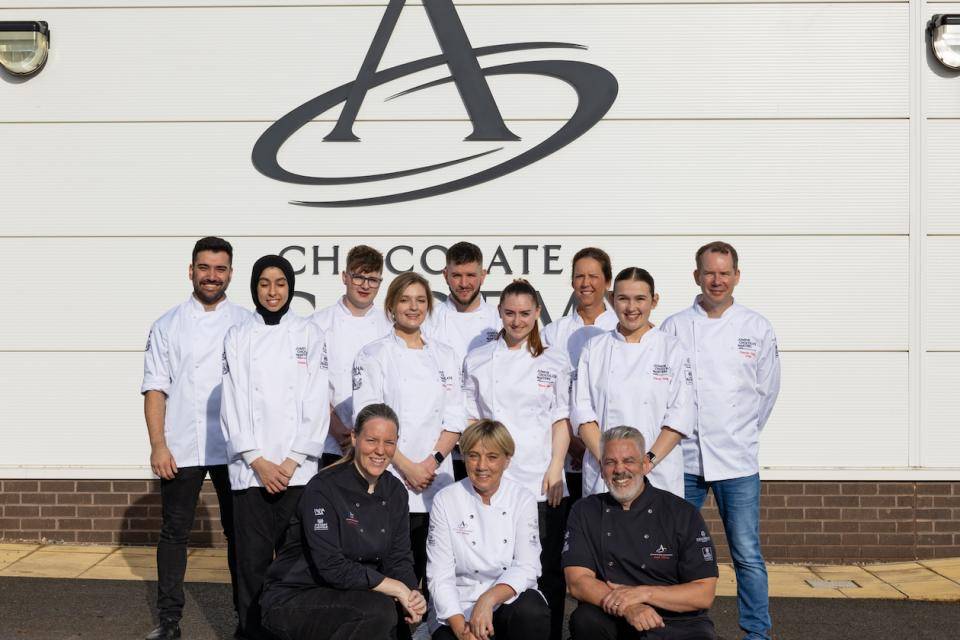 Meet the Competitors
The group of 6 finalists represented a variety of venues, from pastry shops to hotels, and brought a diversity of experience and backgrounds to the competition.
 
In the front row is the Chocolate Academy™ UK chef team: Clare England, Julie Sharp, and Mark Tilling.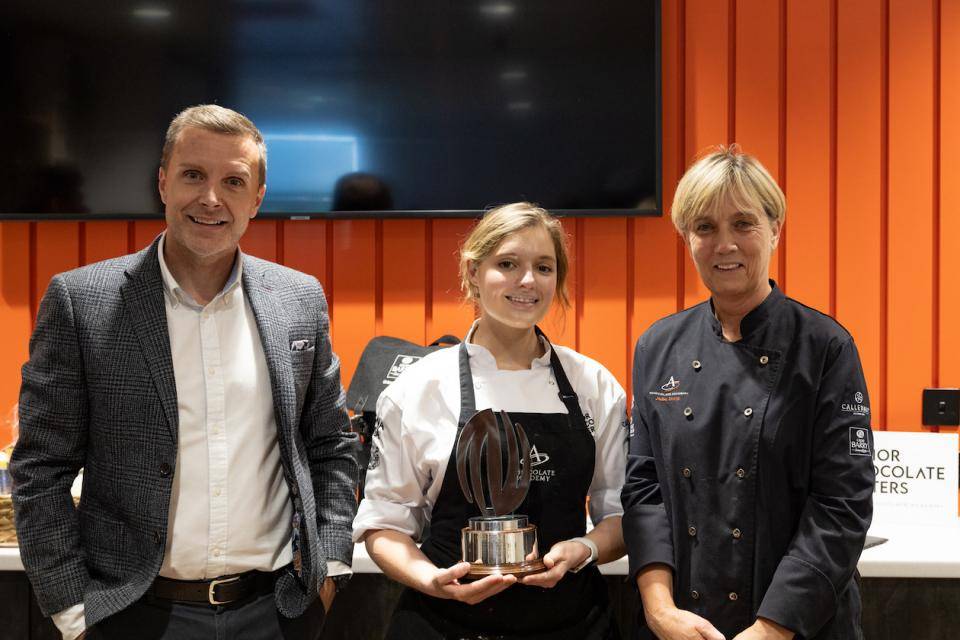 Your Junior Chocolate Master, Mignon Styrdom
Mignon discovered a passion for pastry and baking at a very young age, accepting her first paying cake commission at 13 years old. She is currently working as Chef de Partie at The Dorchester in London and is grateful to the hotel, her chef, and the entire pastry team for supporting her throughout her preparations for the competition.
She hopes to use her skills to create pastries and chocolates "that will shock people when they find out it is actually healthy and can be enjoyed more often."
World Chocolate Masters News
Master These Chocolate Techniques!