CACAO BARRY UNVEILS A COLLECTION OF 8 INNOVATIVE 100% CACAO POWDERS
CACAO BARRY UNVEILS A COLLECTION OF 8 INNOVATIVE 100% CACAO POWDERS
Cacao Barry's new collection of 100% cacao extra-fine powders offers a world of possibilities and allows chefs to achieve unparalleled creative freedom and results.
Cacao Barry is launching a collection of 3 specific ranges including 8 extra-fine cacao powders, each with their own technical benefits, distinct colours and flavours selected by Cacao Barry and the Chocolate Academy chefs to offer to all chefs true freedom of execution,
All the needs of today's chefs, aspirations and consumer lifestyles (organic, vegan, healthy, plant-based, kosher, made in France...) are met with this complete collection of powders: Universelle, Naturelle, Performante.
The era of the perfect Tiramisu is announced thanks to the innovative hydrophobic powder Décor Cacao, Cacao Barry's cacao powder collection is made from sustainably sourced beans supporting the Cocoa Horizons program.
The bags of the collection offer two novelties and advantages in the field of cacao powders:
A zip to keep the product fresh once opened, and an environmentally friendly recyclable mono-material.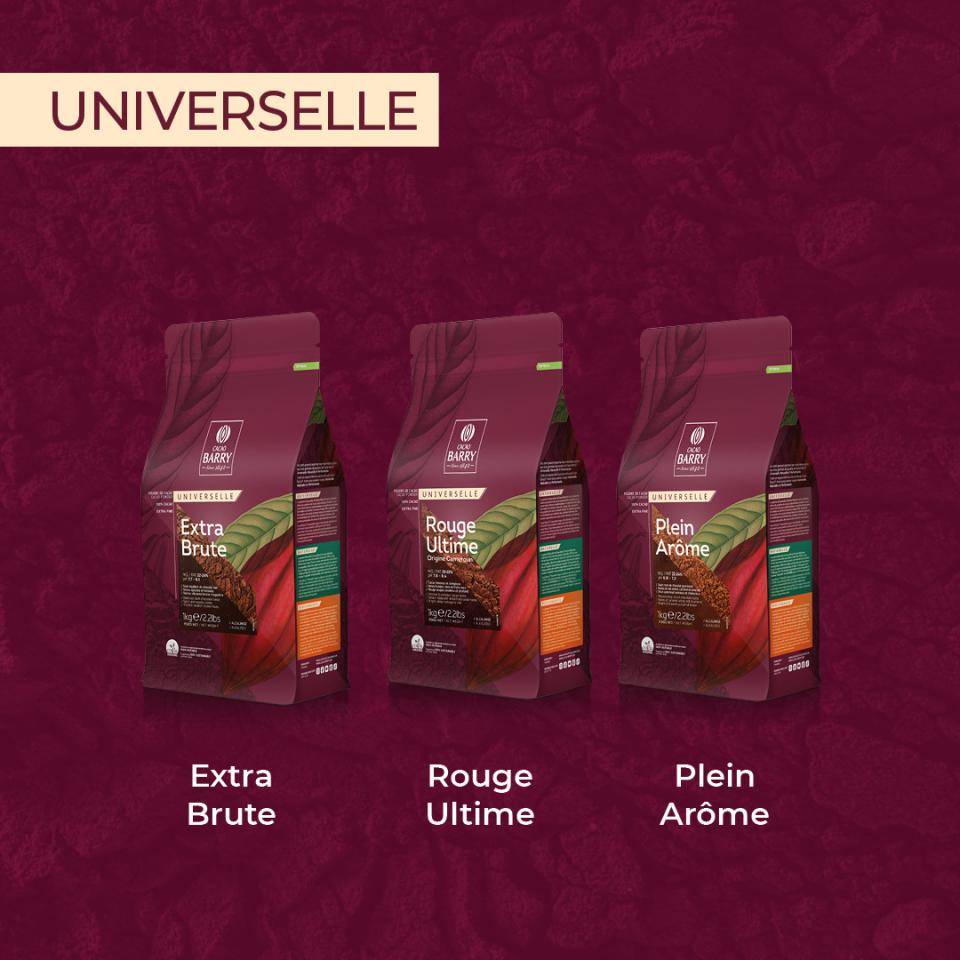 Universelle: Cacao Barry's Universelle range is the ultimate collection of all-around
cacao powders, built upon iconic French savoir-faire. It has been perfected to be the
reliable choice for universal use. Featuring 3 high fat and dutched cacao powders, it
reveals superior intense colours, powerful cacao flavours and the smoothest texture:
Extra Brute, Plein Arôme and Rouge Ultime (Cameroon Origin).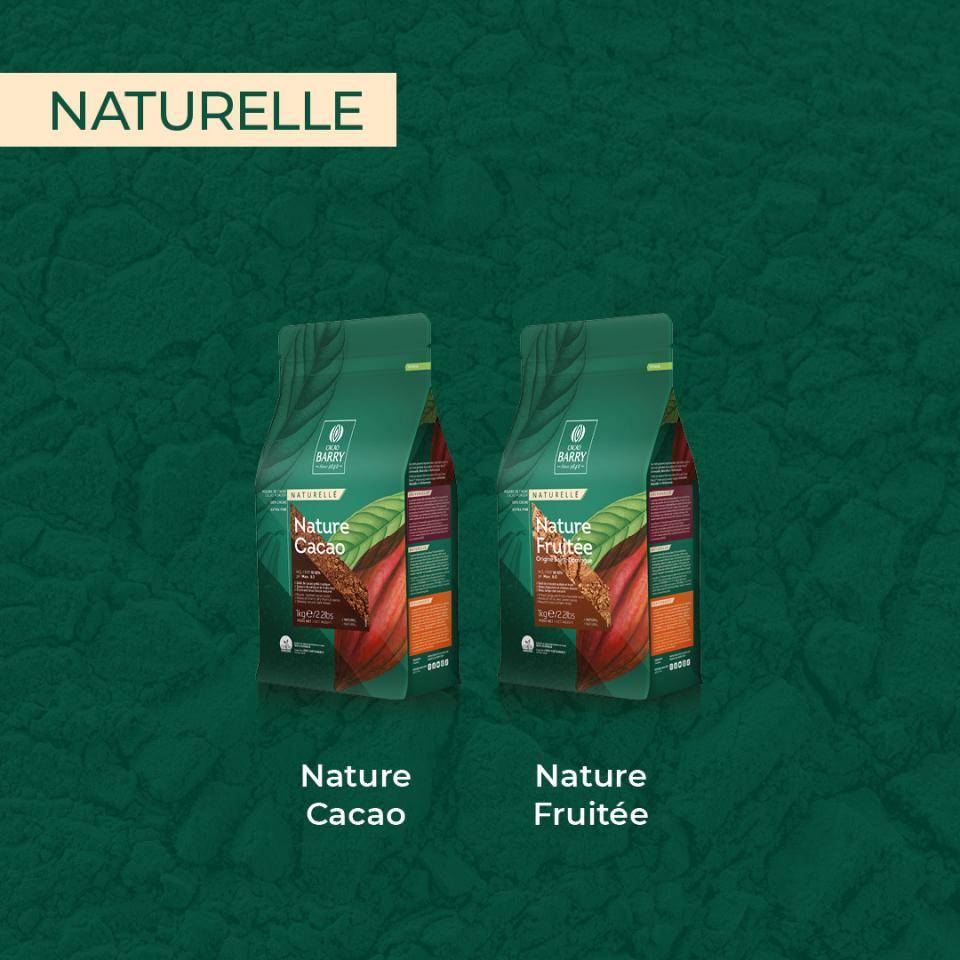 Naturelle: Cacao Barry's Naturelle range is a delicious innovative collection of 100%
cacao natural powders offering rare fine flavours, a variation of remarkable colours:
from dark to light brown, with organic and single origin options. The range is the
perfect ally for vegan recipes for which the attribute «natural» is essential, without
compromising taste.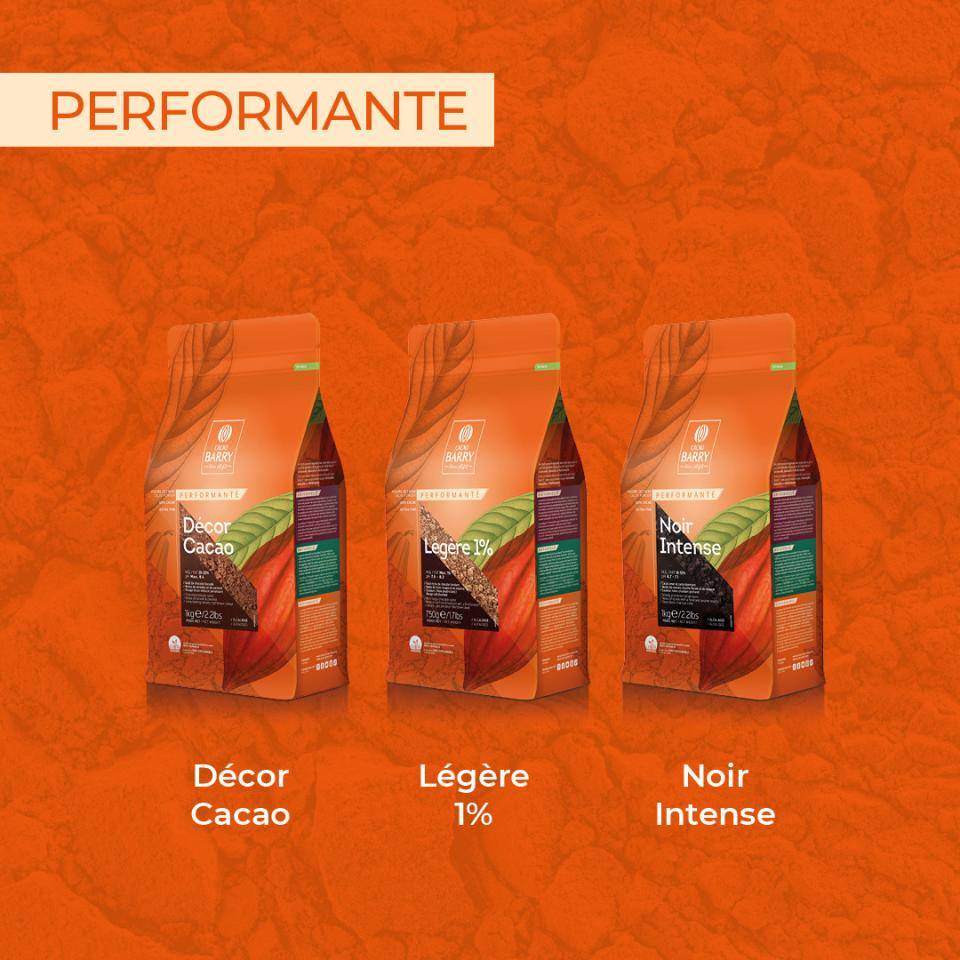 Performante: Cacao Barry's Performante range is a collection of unique cacao
powders selected for their exceptional characteristics fitting very specific use for
unbeatable results. With various fat content, different pH levels or technical features
such as insoluble powder, this range pushes further the boundaries of cacao
powders like never before.