Six ways to reduce food waste in your professional kitchen
Six ways to reduce food waste in your professional kitchen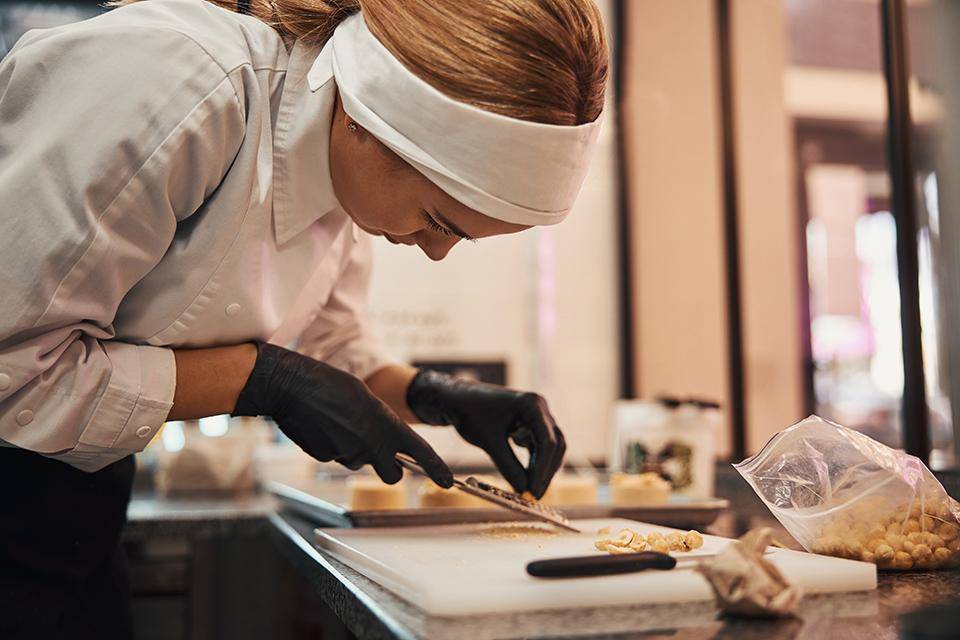 As we all know, there's a direct link between food waste and financial loss. These sobering figures show the true size of the problem: a staggering 1.3 billion tonnes of food is wasted around the world every year, which equates to approximately a third of all the food produced for us to eat. And, closer to home, one in every six UK restaurant meals is thrown away, costing the industry an eye watering £3.2 billion a year. 

So making sure every ingredient goes as far as possible could make a real difference to your bottom line. Thankfully, there are a number of things you can do to minimise waste in your foodservice operation. We're sharing our top tips below.
 
1. Know how many items you're making and make a batch size to suit
It might sound obvious, but preparation is key. It's important to stock check regularly and only buy the ingredients you need for the creations your making. Take a look at the purchase history and popularity of items on your menu before you start preparation. This ensures you're only prepping for, and producing, only what's likely to sell. 
2. Make your ingredients go further
Making one ingredient work across multiple items on your menu could not only make things simpler in the kitchen – it could reduce food waste too. For example, your chocolate mousse can be used in a Verrine, then frozen in moulds for an insert for a dessert later in the week. So get creative with any leftovers, by adding items to your specials board that use up surplus ingredients.
3. Freeze spare items
Our chefs always have brownie slabs or sheets of sponge cake in the freezer, so they can bring them out at short notice. Preparing these types of core dessert components in advance –and in bulk – could save you lots of time in the long run.
4. Redistribute surplus food
There are plenty of organisations out there that will take surplus food off your hands, from food banks to soup kitchens. To minimise your losses with surplus food, check out apps that allow the public to buy surplus food from hospitality businesses, to save it going to waste.
5. Get portion sizes right
Plate wastage is particularly prevalent when it comes to desserts, as customers are sometimes too full to finish. If you're seeing a lot of your food waste coming from leftovers, think about changing your portion sizes. This could include offering the same menu items in different sizes, giving those with smaller appetites the option to have a less food for a slightly lower cost. Make sure your portion sizes are manageable, and offer any leftovers to takeaway too. 
6. Track your food waste
Understand the true impact that food waste is having on your business by tracking it based on plate waste, prep waste and spoilage. You can find food tracking calculators online, and these are a great tool to get you started. They  help you work out where you're wasting the most food and then give you the tools  and advice you need to fix it.