Crispy, Crunchy, Creamy: It's All About Texture
Crispy, Crunchy, Creamy: It's All About Texture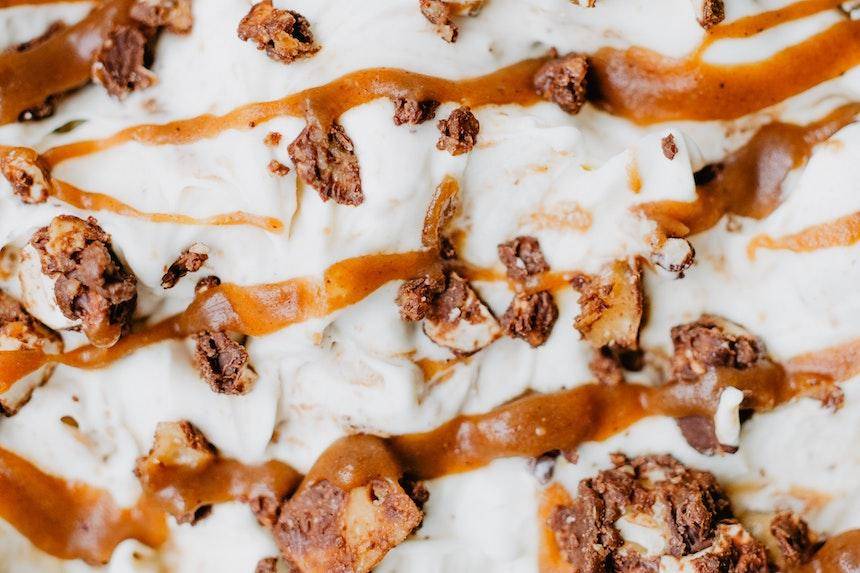 61% of global consumers say they actively seek out premium versions of their favorite confections*. What does that mean for your customers and how can you adapt?
Today's chocolate fans are looking for confections made with high-quality ingredients that offer surprising textures and novel flavor combinations. 47% of consumers feel that confections with multiple flavors and textures are more premium*. Layered enrobed bonbons, molded chocolates with Instagrammable interiors, tablets with striking colors, or fun inclusions -  all fit the bill for your thrill-seeking customers. Moreover, 71% of global consumers want to try new and exciting confection experiences*. It's true that many artisan chocolate buyers will continue to gravitate towards old favorites, but most are looking to mix it up with new experiences.
While taste trumps all, artisan chocolatiers should carefully consider the impact of texture as they seek ways to offer their customers new items and upgraded experiences. The sound and sensation of a crunchy layer send pleasure signals to the brain, garnishes that "pop" both visually and texturally indicate that we're in for a culinary adventure. The multi-sensory experience of a well-composed confection creates an indulgent and upscale experience.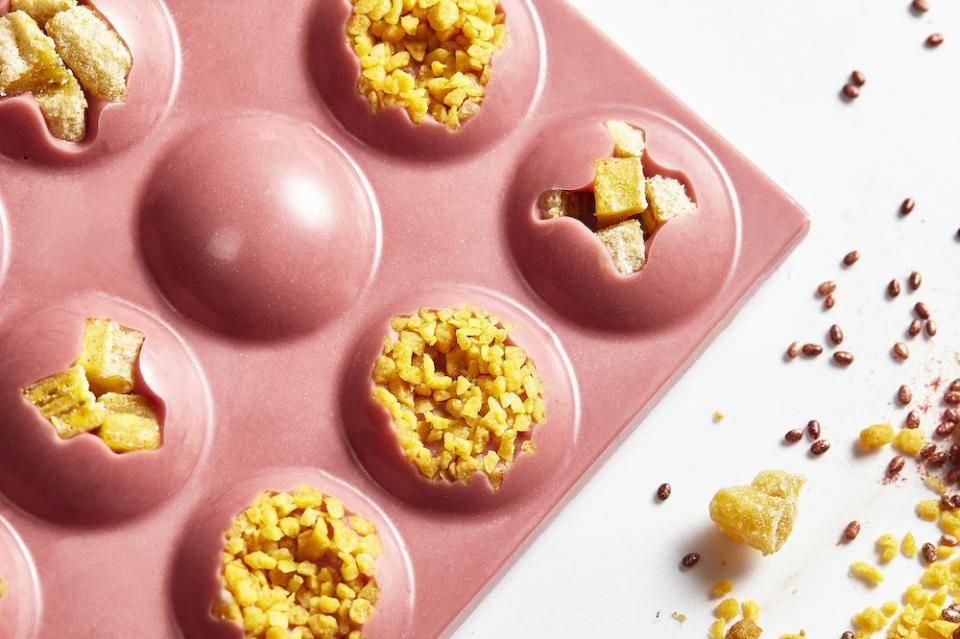 Adding inclusions to your products is a simple way to create a textural journey in just a bite or two. 
Our customers' willingness, and even eagerness, to try unique flavors and textures means there's plenty of room for creativity. Try adding crumble, Crispearls®,  or freeze-dried fruit to a tablet. Garnish an enrobed bonbon with caramelized nuts or add a crunchy praline layer. Add a surprise to your macarons or molded chocolates with the inclusion of popping candy. Consider dried fruit, candied peel, or chewy caramel to add interest and variation. A bar or bonbon that is well-balanced in terms of both flavor and texture is nothing less than exquisite and creates the premium experience customers are craving.
*Barry Callebaut Proprietary Study, North America 2019