2023 is just getting started, and who wouldn't like to be able to peek into the future and get in on the next viral pastry trend before it happens? We can't see what the next dessert sensation will be, but we do notice some concepts that are coming up over and over again in surveys, articles, and business reports. Most of them are so fun that we had to share. These might not wind up being the next big things, but they'll surely inspire your creativity!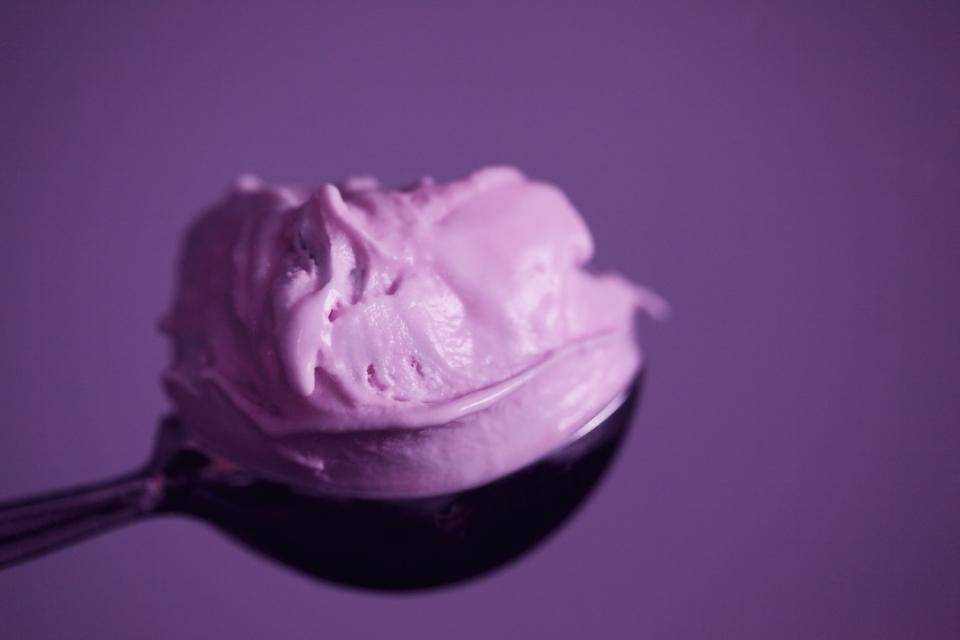 New Flavors for 2023
The overarching message here is Go Global. While traditional, nostalgic flavors never go out of style, desserts inspired by global cuisines have instant appeal to customers who want to try something new.
Ube
The eye-catching purple and natural sweetness of this Japanese sweet potato can be found in custards, breads, and icings.
Yuzu
Yuzu checks all the boxes. This little Japanese citrus fruit is practically meta-trending. We deemed it a "bonus trend" in an earlier article, but it looks like yuzu may take center stage this year!
London Fog
This simple beverage of Earl Grey tea with vanilla syrup and steamed milk packs a lot of flavor and comes to us courtesy of the Flowers & Botanicals trend. Create your own version by exploring other teas, syrups, or plant-based ingredients.
Soju
Soju is a distilled spirit from Korea made from rice and other starches. It's similar to vodka, but most commercial sojus have a taste that is sweeter and less aggressive than vodka. Lest you think soju is limited to cocktail menus, take a look at this recipe from the 2022 World Chocolate Masters Final. Korean contestant Chef Dongsuk Kim created a pastry featuring Hwayo Soju.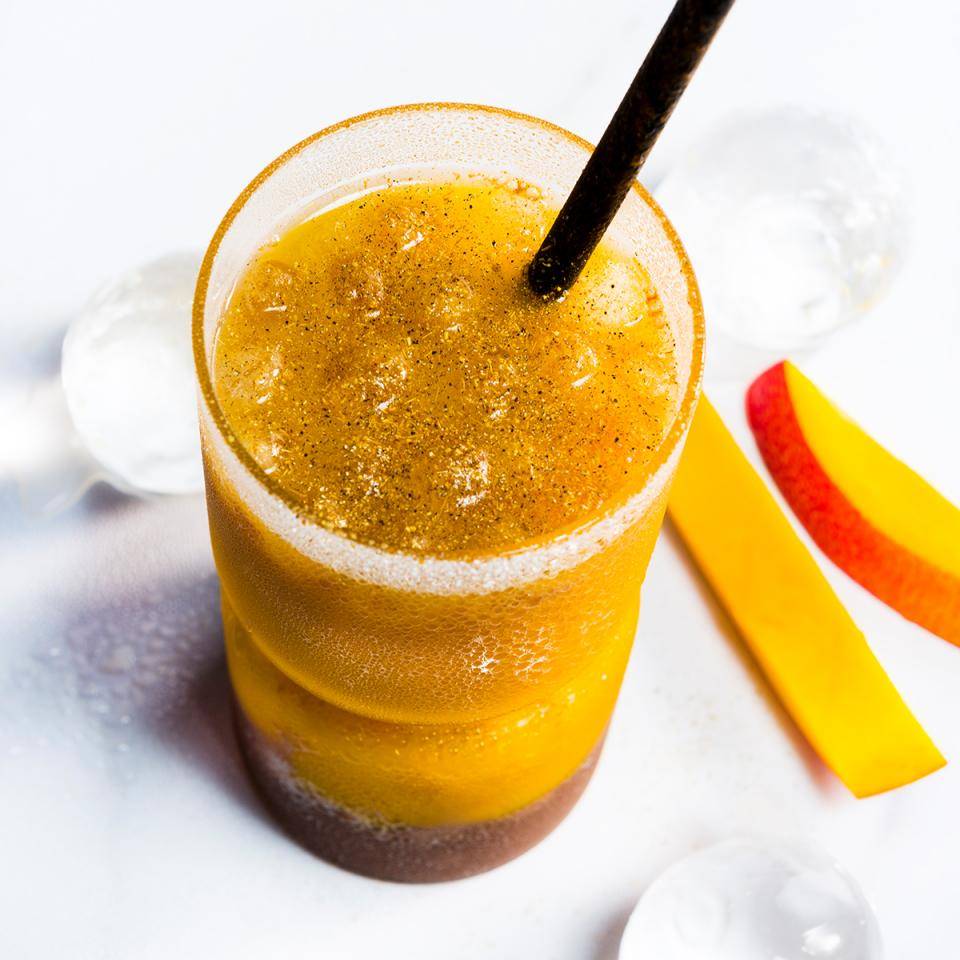 Mangonada
A combination of mango, chamoy, and chili powder, this dessert beverage is popular with anyone looking for a sweet-spicy pairing. And bright, fresh tropical fruits are on everyone's radar right now.
Spicy Maple
Speaking of sweet and spicy, the classic pancake condiment is taking a walk on the wild side in a pairing that goes beyond breakfast. Can we just ask that you not call it "swicy?"
Cherry Blossom
The soft, floral flavor and subtle pink color of cherry blossom is gaining popularity and hits the mark for both botanical trends and the current exploration of global flavors.
Pickled Strawberry
We're as dubious as you are, but this one keeps popping up. Thank the growing trend toward fermented foods for this one. The tangy-sweet combo could add freshness to a host of applications and is a good way to use less-than-perfect berries from your local farmer and avoid food waste.
Trending Dessert Formats
Flavor tops all other factors for your customers, but a fun format can breathe new life into a classic combo. 
Mash-Ups:
The cronut, the brookie, customers love it when you combine two familiar items into something new, especially if you can give it a catchy name. It's not necessary to get cutesy, though. Customers who love your carrot cake will be the first to try it in brownie or blondie format; your top-selling butter-pecan cookie could make an incredible chocolate bar. 
Single-Serving:
Customers who want to try something new but have a fear of commitment will welcome single-serving versions of desserts. Someone popping in to grab lunch might forgo a slice of pie but could be tempted by a layered version served in a to-go cup.
Handheld Desserts:
Street food is having a big moment, and there's no reason desserts shouldn't join the party. Look to typical handheld savory foods for inspiration and try dessert tacos or fruit-filled empanadas. Any dessert that can be eaten out of hand is a good fit for this trend - think cookies, brownies, and donuts. Handheld, ready-to-eat desserts also offer the highest sales and margins.*
We're seeing a lot of churros in our research - that sugary-spicy crunch can translate to a number of different applications, no deep-fryer necessary.
*Datassential study for Barry Callebaut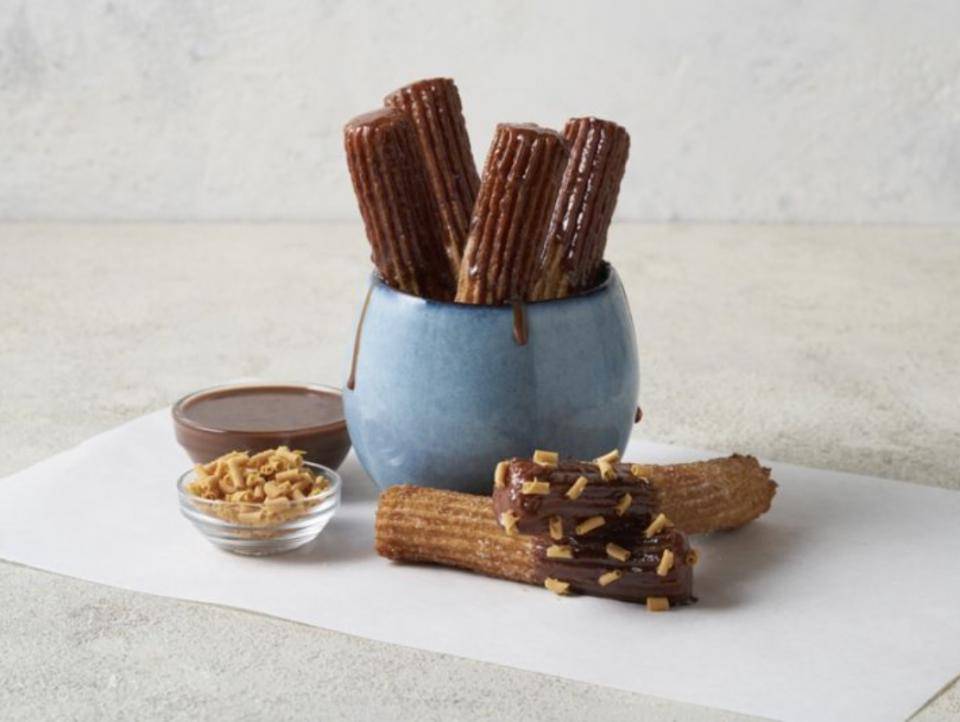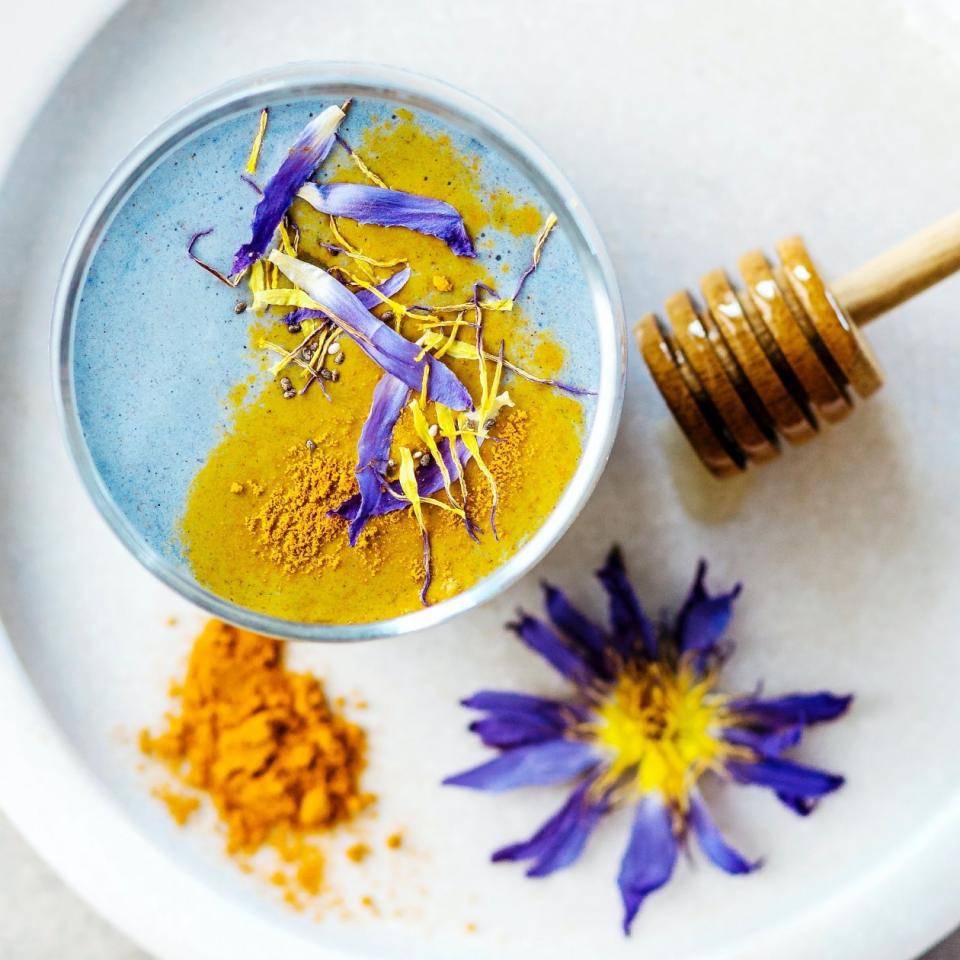 Taste the Rainbow: 2023 is all about color
Many of us are eschewing artificial ingredients and overly-processed foods. Emina Goodman, senior director of colors at ADM, says that "demand for colors derived from natural sources has grown among consumers, and brands are responding by moving away from using artificial ingredients."

Additions that lend a naturally vibrant color are a great addition to your usual line-up. Look to these trendy ingredients to add a natural pop of color to your creations:
Ube: brilliant purple
 
Butterfly Pea: an eye-catching purple/blue
 
Turmeric: bright yellow or orange
 
Black sesame/tahini: similar in flavor to its beige counterpart but with a goth twist
 
Viva Magenta is the Pantone Color of 2023. Achieve it naturally with raspberries, currants, or beets.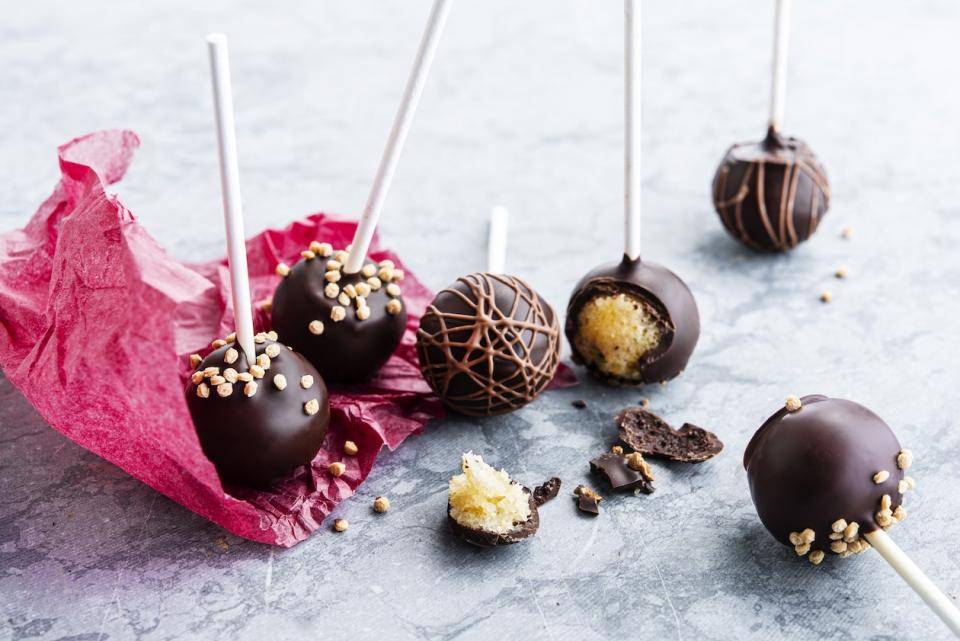 Make it Weird
Hot-dog-topped pizza, dill pickle slushies? Combinations that you'd never dream would find success are gaining traction. The secret to the success of these items is that they often combine two foods people already love: hot dogs and pizza, for example. While it's more common to see out-there savory foods, sweets aren't exempt. Bacon was, at one time, an unheard-of dessert ingredient, and look at us now! The now-famous combination of cheddar and caramel popcorn is still an acquired taste for some, but it's also beloved by many. And sometimes, merely changing the shape of a familiar item can be enough to make it stand out - cake pops are still popular in many bakeries and coffee shops. You can take a big risk or a small one; just don't let convention hold you back!