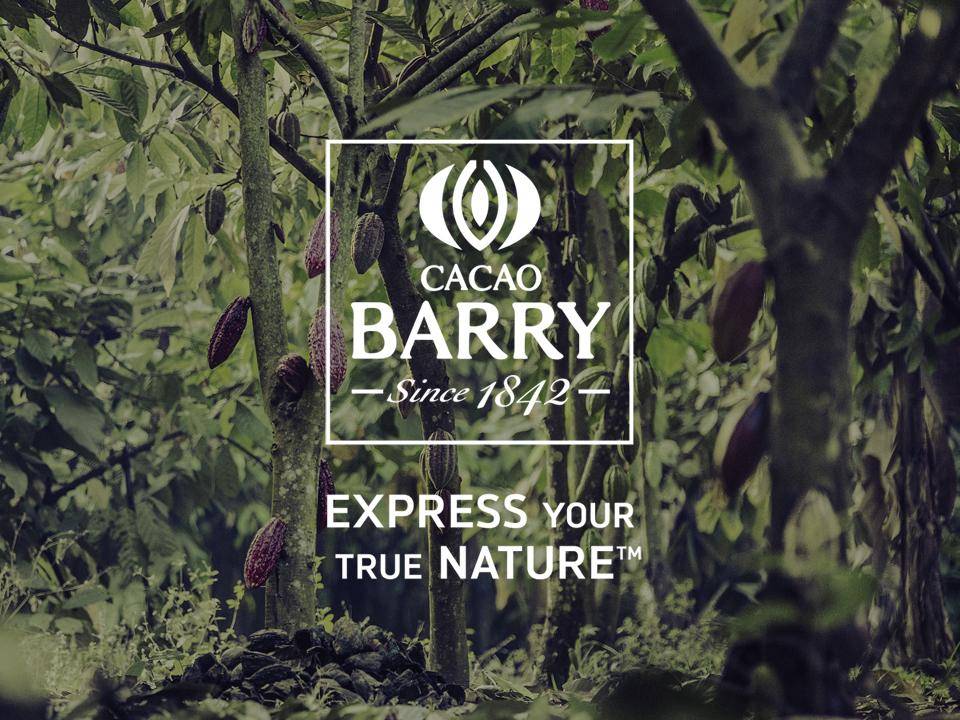 Innovators and Leaders in Fine Flavor Excellence. For creative chefs to express their true nature!
Explorers of cacao flavor excellence, protectors of diversity and rooted in French pastry since 1842, we share the whole cacaofruit experience, from nature to plate, with farmers and chefs.
We strive to elevate chefs' creativity, constantly fueled with exciting fine flavors:
Valorizing and respecting nature
Promoting strong stimulating and inclusive communities
Igniting mindshifts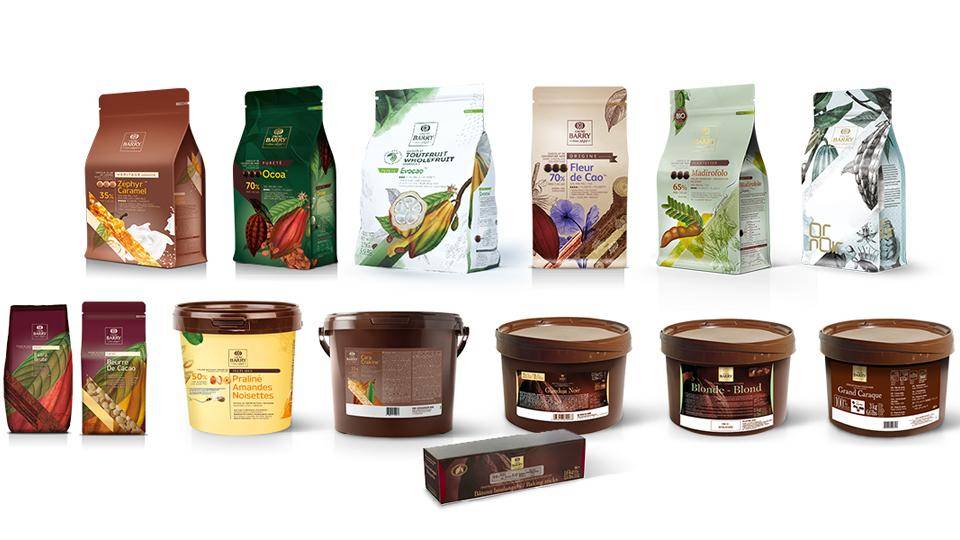 Exciting Fine Flavors
A favorite among creative chefs in more than 90 counties, Cacao Barry® offers a wide variety of fine flavor chocolates, which cacaofruits and beans are carefully selected from exceptional plantations in Latin America, Africa, and Asia.  Indeed, each chocolate range has been designed to meet specific requirements, to support chefs in their creativity and most demanding needs.  The rich and diverse range of chocolates includes:
Single Plantation organic chocolates - offering exciting and unique aromatic notes
Origine chocolates - with distinct characteristics and personalities
Purete chocolates are focused on the respect and valorization of the cacaofruit, first with QFermentation and now deepening its score with WholeFruit chocolate upcycling the cacofruit
Heritage chocolates - with the world's best beans selection to create a wide range of chocolates in the purest French tradition
Or Noir - your bespoke service for you to create your own chocolate
Fine flavor is also offered in our complete solution of 100% cacao products:
World-renowned Extra Brute and Plein Arome cacao products:
100% sustainably sourced pure pastes and pralines Nut range
Delicious Sablage and Giandujas
Popular and ready-to-use products such as:

Paillete Feuilletine
Cara Crakine

Pate a glacer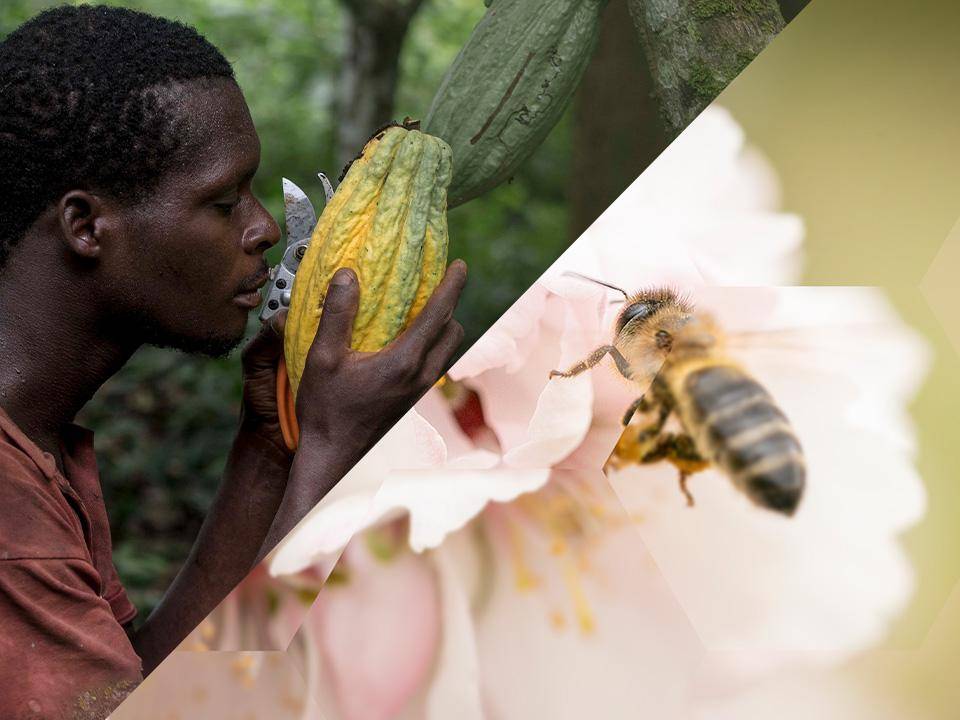 Our Thriving Nature Sustainability commitment
Together with chefs and farmers, Cacao Barry is at the heart of the fight to ensure sustainable living that respects both the environment and individuals through important and impactful programs and certifications, such as:
The Cacao Horizon Program: For the cacaofruit farmers and the sustainable growth of the chocolate sector, 100% of our chocolate and cacao-based products are supporting sustainable cacao sourcing.  We support this collective commitment that makes a real difference in improving the lives of farmers, eradicating child labor and bringing us closer each day to our goal of achieving a positive impact on deforestation and our carbon footprint by 2025.
Bee Friendly and FSA: Cacao Barry is the first chocolate brand for professionals to become a partner of the BEE FRIENDLY

®

label for its almonds.  Continuing its commitment to provide products that respect and protect nature, Cacao Barry is proud to announce that as of September 2021, its range of nuts is now the first to partner with BEE FRIENDLY

®

label for its almonds, all of which are of European origin, and FSA-verified for its Spanish hazelnuts.  BEES, ALMONDS AND ARTISANS: an essential alliance.
FARMERS AND CHEFS, TOGETHER, WE LET NATURE THRIVE.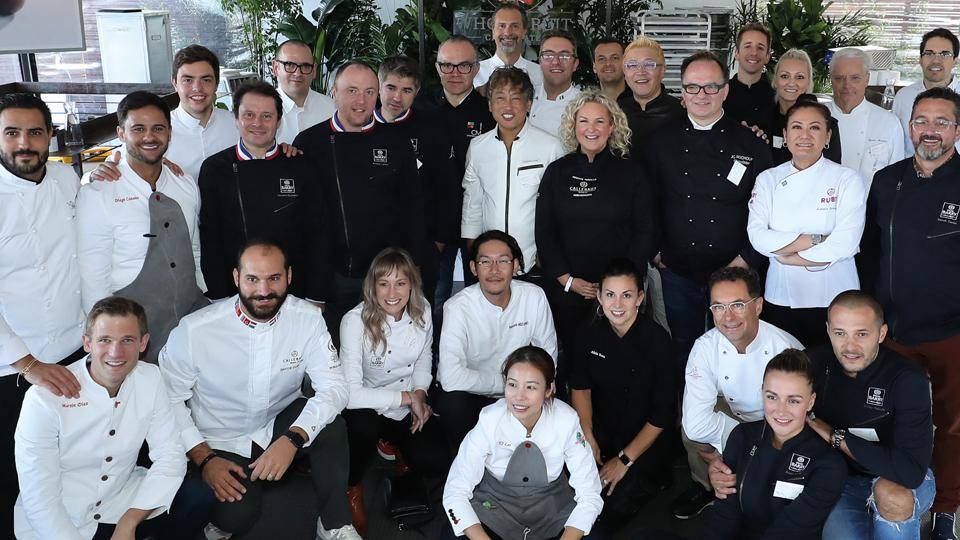 Promoting Strong, Stimulating, and Inclusive Communities
Partners of farmers' and chefs' success, we continue building a community of shared values and passion:
Collaboration
Inspiration
Bespoken-ness
Sustainability
We nurture a vibrant community of people with these values through our network of over 100 ambassadors worldwide, large global events such as World Chocolate Masters, the World's 50 Best, and many local events and activities to help the next generation thrive, including constant and extensive conversation with chocolate lovers, customers and distributors on social media.   
Come be a part of this thriving community!  You can join the conversation now online with #CacaoBarry!
Igniting Mindshifts
At Cacao Barry, we lead by inspiring and bringing mindshifts through our innovations and with our creative recipes and bulletins.  We encourage chefs to challenge the status quo by providing them with the right tools - products, services, tools, and trends - and the stage to shine and elevate their creativity.  
Our latest innovation, a true revolution in the world of chocolate, is Evocao, WholeFruit Chocolate.  It is the best symbol of what Cacao Barry has at heart every day, working side-by-side with creative chefs, valorizing the cacaofruit, providing a revolutionary, fruity, and zesty taste experience, 100% sustainably-sourced with an upcycled use of the cacaofruit.
Chocolate as nature intended, revealed by chefs.